Practice
The social network
In Practice
We know you want to continue to build on your practice, why not hear from others in the sector striving to do the same.
Bookmark
The impact of the pandemic on communities has resulted in an even greater need for social prescribing schemes. However, pharmacy needs to overcome several major barriers before it can play a larger role in driving these initiatives
Social prescribing aims to support people to take greater control of their own health. It can be of particular help to patients with one or more long-term conditions, who are lonely or isolated, who need support with their mental health, or who have complex social needs that affect their wellbeing.
Schemes delivering social prescribing can involve a range of activities that are typically provided by voluntary and community sector organisations. Examples include volunteering, arts activities, gardening, befriending, cookery, healthy eating advice and a range of sports.
When social prescribing works well, people can be easily referred to link workers from a wide range of local agencies, including pharmacies, general practice, multidisciplinary teams, social care services, housing associations, and voluntary, community and social enterprise (VCSE) organisations. People can also refer themselves.
Not a new concept
Social prescribing is nothing new. Healthcare professionals have long recognised that social influences on people's lives have an impact on their wellbeing.
Recognising that "20 per cent of my patients were coming to my Devon practice with primarily social problems", Dr Mike Dixon, co-chair of the Social Prescribing Network, became one of social prescribing's pioneers. He created the role of in-practice social prescribing link worker, and in 2016 was appointed as NHS England's national clinical champion for social prescribing to advocate schemes to help patients facing issues such as debt, housing problems and loneliness.
Ade Williams, lead pharmacist at Bedminster Pharmacy, Bristol, describes social prescribing as "the non-clinical interventions we make that help to improve health and wellbeing by addressing the deficiencies or challenges in people's social status or living conditions".
Ade believes there is a need for social prescribing because "when we fail to address the wider determinants of health, the most vulnerable continue to suffer more. Social prescribing allows us to refer patients to agencies to tackle the challenges that they are facing. It is about the whole person and it sits very well within the 'healthy living pharmacies' approach to care."
But while pharmacy may be well positioned to get involved with social prescribing, in practice there is a "lack of knowledge and experience" about this approach among the profession, according to research.
In 2019, researchers looked at the experiences and attitudes of pharmacists and pharmacy technicians to social prescribing in England, Scotland and Wales, using an online survey. The study showed there was "enthusiasm for pharmacists and the wider pharmacy team to be involved in local social prescribing pathways", but barriers to involvement were found to include funding, time and training.
Arun Nadarasa is founder of the Social Prescribing Pharmacy Association (SPPA), which was set up to encourage more pharmacists to take this approach into mainstream practice. Sheer workload is a barrier to taking up this approach, he believes, as "pharmacists are already stressed dealing with so many patients, and they don't have the capacity to take on a new service".
Primary care networks that employ link workers may not include pharmacy in social prescribing work. "We're just not on the radar," says Lila Thakerar, superintendent pharmacist, Shaftesbury Pharmacy, Harrow. Another reason for pharmacy's lack of involvement may simply be "a certain ignorance about how important social prescribing is – that it is one of the key transformative developments in primary care", says Ade Williams.
But pharmacists have a lot to contribute to social prescribing. They work within the heart of communities and have the most contact with the vulnerable groups the Government is targeting. Signposting patients to services is an essential part of what pharmacists already do.
Indeed, pharmacists, Ade says, should be at the "front and centre" of social prescribing because "it is what community pharmacy has been doing for years. It is about our core values. The whole practice model of my pharmacy is based on looking at ways to improve population health, tackling inequalities, and creating partnerships to address challenges within our community – and we get a lot of satisfaction from this."
Success stories
While there are few formal social prescribing schemes involving pharmacists, those that are in place show that their professional input adds value. For example, Doncaster Social Prescribing is a service commissioned by Doncaster CCG, which enables doctors, nurses or pharmacists to write a prescription for non-medical issues that patients might be struggling with.
The Mid and East Antrim Agewell Partnership's IMPACTAgewell scheme aims to improve the lives of older people through its collaborative approach to social prescribing. The programme has been developed and delivered by a range of healthcare practitioners, including GPs, community pharmacists, social work teams and commissioners, and includes Healthy Steps to Ageing – a project to support older people identified as being frail and in need of support.
Passionate about the potential of social prescribing, Ade Williams' pharmacy has this approach embedded into everyday practice. Every winter the pharmacy runs a 'cold homes' referral service connecting patients with the Government initiative. "We realised that irrespective of flu jabs and new services, patients who were sitting in cold rooms during the winter could still end up in hospital with pneumonia, and that many didn't know they were entitled to support for their winter fuel costs," he says.
Impact of pandemic
The impact of the pandemic on communities means that even more people are "lonely, isolated and needing support, and there is an even greater need for social prescribing", says Lila Thakerar. During the pandemic the value of social prescribing has come into its own, as case studies highlighted by NHS England show.
"Social prescribing is becoming a vital part of our response to the impact of Covid-19 on individuals and communities and link workers are able to develop supportive local connections, including with community pharmacy teams," says Professor Helen Stokes-Lampard, a GP and chair of the National Academy for Social Prescribing.
There are many advantages associated with social prescribing, healthcare professionals say. There is "a growing body of evidence that social prescribing can lead to a range of positive health and wellbeing outcomes", says the King's Fund.
"Studies have pointed to improvements in quality of life and emotional wellbeing, mental and general wellbeing, and levels of depression and anxiety," the King's Fund says. However, it also says that, while positive experiences of social prescribing continue to accumulate, "there remain weaknesses in the evidence base".
"Many studies are small-scale, do not have a control group, focus on progress rather than outcomes, or relate to individual interventions rather than the social prescribing model. Much of the evidence available is qualitative and relies on self-reported outcomes." The King's Fund also points out that determining the cost, resource implications and cost-effectiveness of social prescribing is "particularly difficult".
Overcoming the misunderstandings and misconceptions about what social prescribing entails is also a challenge. "When people think of social prescribing they don't realise that it is more than just sending people to cooking or dance classes, but that it is about the wider determinants of health," Arun Nadarasa says.
Pharmacy has an enormous potential role, says Mike Dixon. "Any community pharmacist who does engage with social prescribing is going to be ahead of the wave."
We need to build a case for pharmacy funding for social prescribing, which could include "capturing robust evidence" about the value of our work, says Ade Williams. "Social prescribing is evolving – and pharmacy should be right at the centre of it."
If you want to find out more...
To encourage more community pharmacists to get involved in social prescribing, Arun Nadarasa, founder of the Social Prescribing Pharmacy Association (SPPA), has developed an online social prescribing course for community pharmacy, available on Udemy.
The introductory course includes how pharmacists can approach their local surgery to start making social prescribing referrals to local link workers, and meeting local PCN clinical pharmacists to develop ideas.
Sponsored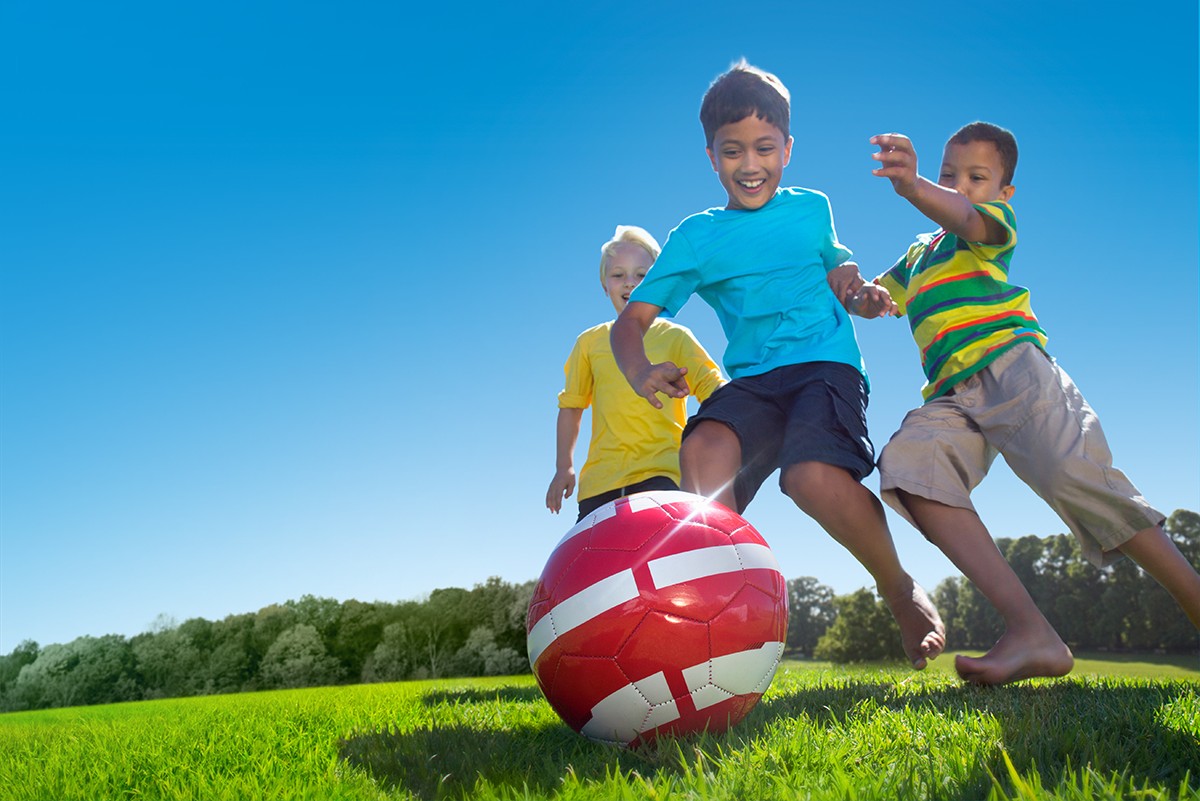 Sponsored education
Work through this new-style module to increase your confidence in reassuring parents of children with allergies, and know what advice and products to recommend
Sponsored education
With research suggesting a possible link between COVID-19 and EPs, make sure you're confident discussing EPs and their treatment with customers
Record my learning outcomes
Practice
We know you want to continue to build on your practice, why not hear from others in the sector striving to do the same.
In Practice
We know you want to continue to build on your practice, why not hear from others in the sector striving to do the same.
Bookmark