In Practice
We know you want to continue to build on your practice, why not hear from others in the sector striving to do the same.
Bookmark
As the proportion of the population that has received one or both Covid vaccinations increases, thoughts are now turning to the booster campaign in the autumn. So what have we learnt from the current immunisation programme that can help boost uptake in the future?
For many people, the Covid vaccination programme is an obvious route out of the pandemic and the offer of a jab is accepted easily. Others are totally opposed to immunisations and are often referred to as anti-vaxxers. Between these two groups lies a significant number of people who are less clear regarding their feelings.
Vaccine uptake disparities are not fully explained by vaccine hesitancy alone. The reasons for lower vaccine acceptance are sometimes very practical – such as not being able to get to a clinic, whether because of mobility or transport issues, or because of clinic hours. In other cases the reluctance may stem from different, often complex and multifaceted, concerns.
While recent surveys show that vaccine hesitancy is gradually diminishing as more and more people receive their Covid-19 jab, community pharmacy teams are ideally placed to provide information and answer questions. And with more pharmacists due to be involved in the provision of booster injections for the over-50s in the autumn, this article provides a concise summary of current concerns and possible responses. It also includes tips on having conversations with vaccine hesitant individuals or their representatives, based on the practical experience gained from working in a Covid-19 vaccination clinic in a community pharmacy.
Difficult to reach patients
The Covid vaccination programme works on an invitation model, so those who are motivated will quickly book an appointment, while those who are unsure may hang back or ignore the offer. Some groups appear more hesitant than others, notably Black African, Pakistani and Bangladeshi communities. The UK Household Longitudinal Survey found that people of Black ethnicities were more likely to state that they "don't trust vaccines" compared with White people (29.2 v 5.7 per cent), and people of Pakistani and Bangladeshi ethnicities cited concerns more often about vaccine side-effects (35.4 v 8.6 per cent).
There are some for whom there are increased barriers, such as those who don't speak or read English, Gypsy, Roma and Traveller communities, asylum seekers, anyone experiencing homelessness, and refugee and migrant populations. There also appears to be a correlation between uptake and socio-economic circumstances, with lower vaccination rates in lower income groups.
Pharmacy teams – embedded and respected within their local communities and a hugely diverse population within themselves – have an opportunity to work with these groups to make a significant difference. The first step is listening – find out what the cause of the hesitancy is, and then try and address it; after all, there is no point in tackling the microchip myth with an individual who has a deep distrust of the Government.
Language barriers can be tackled by showing videos of frontline staff talking about the vaccines in various languages and having communication materials in a different languages available. Consider talking to local community leaders about how to gain trust and impart information as they will have further insights. Also consider digital literacy: not everyone is online, so helping someone book their appointment through the NHS site or putting them in touch with someone on the 119 booking service can make a difference.
It is also important to remember that some people have made a decision to not be vaccinated and are unlikely to change their mind no matter what is said. Regard it as a war against the pandemic rather than viewing every naysayer as a battle that must be won, but remember that this is an area in which pharmacy can make a significant difference. Addressing vaccine hesitancy with empathy and understanding will increase uptake, save lives and spare many people further heartache.


Common questions: Before having the vaccine
Vaccines usually take years to develop – were shortcuts taken with the Covid jabs?
The vaccines are the result of unprecedented collaboration between scientists (who quickly identified possible candidate vaccines), ethics approval boards (who arranged for different phases of clinical trials to run simultaneously rather than sequentially to save time), doctors and volunteers (who took part in the trials), manufacturers (who scaled up production while trials were taking place), and regulatory agencies (who reviewed trial data as soon as it was available rather than waiting for it all to be completed). Governments and funding bodies also removed the usual red tape and financial obstacles to prevent delays.
Is the jab safe for people from Black, Asian and ethnic minority groups?
Yes. All vaccines approved for use in the UK intentionally included people from diverse communities and there is no evidence to suggest any will work differently in people of different ethnic groups.
What if I get severe side-effects?
The vast majority of reported side-effects have been mild to moderate and resolved in a matter of days. The most common include pain at the injection site, fever, tiredness, headache, muscle pain, chills and nausea. Not everyone experiences side-effects, which can be strangely troubling for some, so reassurance that the immune response will be building whether or not they are present is likely to be appreciated.
What about the risk of blood clots?
A very small number of blood clots accompanied by low platelets have been reported following the first dose of the AZ vaccine. Based on MHRA reports to April 28 2021, the overall incidence is estimated at around 10.5 per million first doses; note that the rate in Covid infection is 42.8 per million. The JCVI has stated that in people aged over 40 years, the benefits of vaccination with the AZ jab outweigh the risks posed by Covid infection by a considerable margin. The same is true for those who are at increased risk of the complications of Covid infection (e.g. due to ethnicity, obesity, underlying conditions, exposure risk). In individuals under 40 years of age, an alternative vaccine should be offered, although this could change if the national picture shifts.
Is the vaccine halal/kosher/ vegetarian?
The approved Covid-19 vaccines do not contain any animal, meat or egg products.
My age group is being offered the jab, but I'm pregnant – what should I do?
The JCVI has advised that pregnant women should be offered Covid-19 vaccines at the same time as people of the same age or risk group. In the US, around 90,000 pregnant women have been vaccinated mainly with Pfizer and Moderna vaccines and no safety concerns have been identified, so these are the preferred vaccines for pregnant women of any age who are coming for their first dose. Fertility experts also advise having the vaccine when it is offered even if trying to conceive or undergoing fertility treatment.
Is there a chance I can catch Covid from the vaccine?
None of the Covid vaccines contain live virus so it is impossible to catch it from the vaccination. However, some people have been infected with Covid before their vaccination and not developed symptoms until afterwards. There have also been reports of some people thinking they are protected as soon as they are vaccinated, so have caught Covid due to not sticking to restrictions such as social distancing.
Isn't it dangerous to have the jab if you are on blood thinners?
The risk for people on blood thinners is around bleeding and bruising due to the injection process, so vaccinators ask about these medicines so they know to use as fine a needle as possible and apply firm pressure at the injection site.
I suffer from serious allergies – is it safe for me to have the vaccine?
There are very few people who cannot have the Covid vaccine – namely those who have had a serious allergic reaction to a previous dose of the vaccine or any of the vaccine ingredients. The Pfizer and Moderna vaccines should not be given to anyone with a known PEG allergy, allergies to multiple classes of medicines or a history of unexplained anaphylaxis; AZ should be given instead. Vaccinating staff are trained to identify and deal with allergic reactions.
Can I choose which vaccine to have?
While there are some groups for whom certain brands are advised – pregnant women and the under-40s should be offered Pfizer or Moderna in preference to AZ, for example, and anyone with a history of unexplained anaphylaxis may be better with AZ especially if they have had a flu jab – a choice is not usually given.
Why do I have to have two injections?
It helps to think of the vaccine as having two doses: the first stimulates the immune system to build protection against Covid-19 infection, while the second extends that protection.
If I had one vaccine brand last time, can I have another for my second dose?
The current vaccines are administered as a course of two doses with the same brand given for both. Preliminary trial data shows an increased incidence of side-effects when vaccines are mixed, with results on immunity not yet released.
I had Covid last year – surely I'm already protected?
The duration of natural immunity after an infection varies, whereas after a vaccine it usually lasts for longer.
I'm really healthy so why do I need the vaccine?
Vaccination is not just about individual protection, it is also about protecting others – perhaps friends and family members who are more vulnerable – by building towards herd immunity. This, in turn, means fewer hospital admissions, which puts the NHS in a better place in terms of providing broader healthcare, and may also help ease restrictions on everyday life and activities such as holidays.


Common questions: Concerns about post-vaccine issues
Why do I have to wait 15 minutes after having the vaccine?
Patients who have had the Moderna or Pfizer vaccine are asked to wait for 15 minutes in the clinic due to the risk of anaphylaxis. There is no such requirement with AZ, although anyone who is driving is advised to allow 15 minutes to elapse before taking the wheel due to the risk of fainting.
Will my period be affected?
Some women have reported changes to their menstrual cycle after the jab, but no link has been drawn. Experts point out that hormone levels are affected by psychological wellbeing, which is impacted by life events such as the pandemic, and advise anyone concerned about menstrual bleeding to contact their doctor.
I feel really unwell after my jab – should I ride it out?
If side-effects seem to get worse or are causing concern, calling 111 is a sensible idea. Urgent medical advice should be sought if someone, four days to four weeks after their jab, experiences a new severe headache that doesn't respond to OTC pain relief; an unusual headache accompanied by blurred vision, nausea and vomiting, disturbed speech, drowsiness or seizures, or is worse upon lying down or bending over; unexplained pinprick bruising or bleeding; shortness of breath, leg swelling or persistent abdominal pain.
Do I have to keep wearing a mask even though I've had both jabs?
The vaccine confers excellent protection against Covid, particularly against severe disease, but it is not 100 per cent effective so someone who is vaccinated may still contract an infection although they are likely to be asymptomatic or have mild symptoms. They may be able to pass this onto others, so it is important that vaccinated people continue to adhere to the restrictions.
Do I still have to do lateral flow tests for work after having the jab?
Yes, as above.
How long does the protection last?
This is not yet clear as long-term data is not currently available, but from knowledge of other vaccines, it seems likely that it will be a year or more.


Useful resources
The University of Oxford's Vaccine Knowledge Project
Green Book Covid-19 vaccination chapter
NHS England framework on maximising vaccine uptake in underserved communities
BMJ article on Covid-19 vaccination hesitancy (published 20 May 2021)
Lancet article on rethinking vaccine hesitancy among minority groups (published 21 May 2021).
Sponsored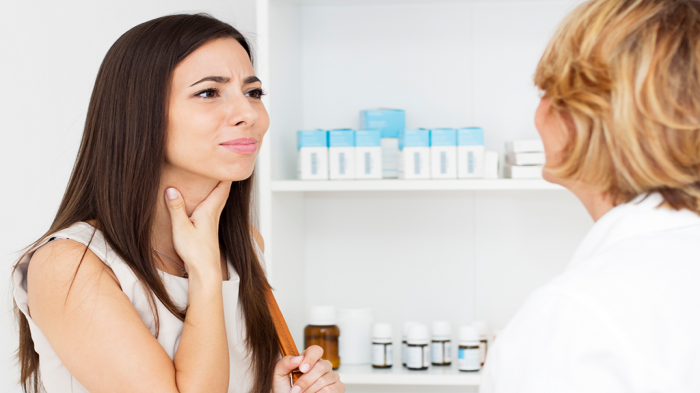 Sponsored education
This module will help you to understand and educate customers about the risks of antibiotic resistance, and recommend products to help them effectively manage their sore throat symptoms.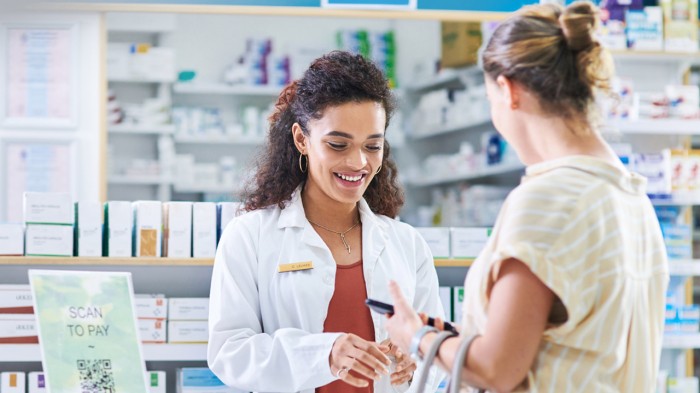 Sponsored education
Refresh your knowledge on managing mild to moderate pain and understand when a combination product can help.
Record my learning outcomes
Practice
We know you want to continue to build on your practice, why not hear from others in the sector striving to do the same.
In Practice
We know you want to continue to build on your practice, why not hear from others in the sector striving to do the same.
Bookmark