Violence on the pharmacy frontline
Practice
Violence on the pharmacy frontline
In Practice
We know you want to continue to build on your practice, why not hear from others in the sector striving to do the same.
Bookmark
A number of recent incidents show that pharmacy teams are still facing unacceptable levels of violence and aggression in their place of work. By Arthur Walsh
The early months of the pandemic saw pharmacies throughout the UK face unprecedented abuse as they struggled to serve an anxious public. A Pharmacy Magazine survey in March 2020 indicated that over three-quarters of pharmacy teams were affected.
Over a year later, on World Day for Safety and Health at Work (April 28), the Pharmacists' Defence Association released CCTV footage of a recent assault on a pharmacist in which a blurred- out figure is seen to pick up a chair and hurl it towards the counter while staff take cover. (Still image from the footage pictured, above.) This is just one example of the incidents that pharmacists are reporting to our advice line, said PDA director of stakeholder engagement Alison Jones.
'Unacceptable'
On the same day the Police Service of Northern Ireland announced they were investigating a theft at a pharmacy in Portadown in which a man threatened staff with a claw hammer before accessing the rear of the counter and absconding with "a quantity of prescription medication".
While no staff members were injured they were "left badly shaken", said the PSNI. Condemning the incident, Community Pharmacy Northern Ireland chief Gerard Greene spoke of a "worrying and unacceptable increase in the frequency of attacks on pharmacies".
This followed another incident in Northern Ireland in February in which a community pharmacist was physically assaulted after requesting that a patient wear a face mask. Northern Ireland health minister Robin Swann described the incident as "completely unacceptable", adding: "Pharmacists work at the very heart of our communities providing support and expertise daily. They deserve our utmost respect and anything less will not be tolerated."
Alliance Party health spokesperson Paula Bradshaw said such assaults are "a real insult to not just the person who has been assaulted, but the whole profession who have worked so hard to deliver and serve the communities in which they are located".
Zero tolerance
As it released the disturbing video footage, the PDA reiterated its calls on the pharmacy sector to implement anti-violence measures in pharmacies and push the Government to help fund those measures. The organisation is also asking the GPhC to ensure that all pharmacies are obliged to prevent violence as part of regulatory standards.
The problem may predate the pandemic to some extent. PDA member surveys over the past three years have found that over one-third of pharmacists feel unsafe at work at least half of the time, with 20 per cent saying they feel physically unsafe most or all of the time.
The PDA has consistently campaigned over a long period for a zero tolerance approach to any form of violence in community pharmacies, and is encouraging pharmacists to display its zero tolerance posters in their pharmacies. It is also encouraging pharmacists to report any incidences of employers failing to implement a zero tolerance approach.
"The whole sector and individual employers now need to double down and make sure that the public understands that there is a genuine zero tolerance of any form of violence in all community pharmacies," said the PDA.
"Nobody should accept being abused, threatened or assaulted as part of their job, yet too often that is the attitude that has been able to develop," says Alison Jones.
"Every time violence has been accepted and the aggressor has avoided any consequences to their actions, it has condemned colleagues to greater risk of recurrence. That is why the PDA is reiterating the call for zero tolerance and for the sector to take further steps to protect its workforce."
Sponsored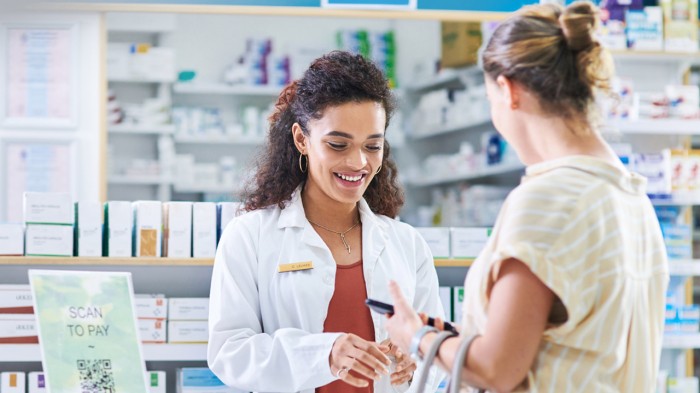 Sponsored education
Refresh your knowledge on managing mild to moderate pain and understand when a combination product can help.
Sponsored education
Identify the 5 key elements to address in your dry skin consultations
Record my learning outcomes
Practice
We know you want to continue to build on your practice, why not hear from others in the sector striving to do the same.
In Practice
We know you want to continue to build on your practice, why not hear from others in the sector striving to do the same.
Bookmark