Opportunities in self-test kits
Practice
Opportunities in self-test kits
In Practice
We know you want to continue to build on your practice, why not hear from others in the sector striving to do the same.
Bookmark
Self-test diagnostic and health monitoring devices can help people to be more in control of their own health and relieve some of the burden on the NHS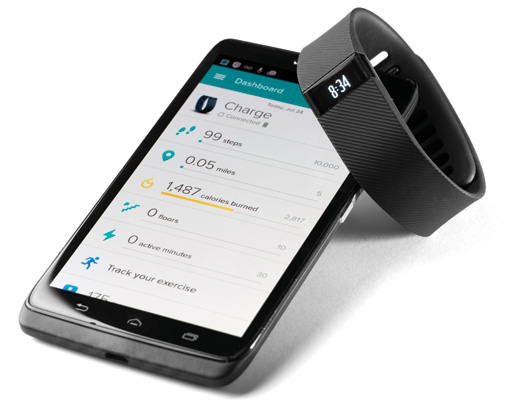 Key facts
• Health tracking is a growing area and one where patients may need help and support from pharmacy teams
• Patients must have clear guidance on how to use self-testing kits
• Data sharing using health technology should be consented to and recorded to protect both the individual and the pharmacy
There is talk these days about patients needing to take their health into their own hands as much as possible. Wearable health tracking devices and self-test diagnostic kits help people empower themselves with data about their general health and fitness or specific conditions, often with minimal involvement from healthcare professionals.
Self-test kits can be useful for identifying embarrassing conditions, such as sexually transmitted infections, and may also relieve some of the burden on health services, as early screening can improve outcomes through disease prevention and better management. There are, however, some risks in removing responsibility for testing from specialists.
Opportunities for pharmacy
Pharmacist Deborah Evans, managing director of Pharmacy Complete, says that health tracking could be a big opportunity for pharmacy. "For example, if someone is tracking their blood glucose levels, a pharmacist could review these in the context of a medicines use review and support the patient to understand the role their medicines play in managing their blood glucose levels, and the risks of hypoglycaemia and hyperglycaemia."
Jane Devenish, a pharmacist at Well Pharmacy, agrees that health tracking is one area where patients may need help and support, but warns that gathering any kind of information is only helpful if it can be interpreted correctly. "Pharmacy teams can help to make sure that data works for the patient so that they know what the information is telling them about their health, and how they can use it to make lifestyle changes that are relevant to their individual health needs."
Commercial scope
So how much of a commercial opportunity does self-testing represent? Pharmacy already plays a significant role in supporting customers to self-care but, increasingly, people want to know more about their health. To develop this opportunity, pharmacists need to identify if there is a market for this kind of service and product offering, and then understand the market demographic. Different groups of people need different types of information delivered in different ways. For example, older people prefer printed materials; the under-30s prefer to engage digitally.
In its Data-Powered Health report, data analyst Opinium Research claims that the overwhelming majority (97 per cent) of UK adults now own a connected device, ranging from smartphones to wearable fitness bands and smart TVs, and that these have led to a growing appetite for health technology.
What's more, there are already hundreds of thousands of health-related apps available – commonly referred to as mHealth apps. These claim to help with mental and physical self-care, as well as channelling the data they collect back to healthcare providers. Data from Mintel1 shows that 25 per cent of UK consumers who use mobile apps at least once a month say they use fitness/health apps – and that this user base is growing, particularly among women.
"Activity monitors are great for helping people understand their daily level of activity, eating habits and sleeping patterns, for example, so are a really useful tool for customers looking to improve a certain aspect of their life or their general wellbeing," says Lucy Morris, service development pharmacist at Numark.
"Self-test kits allow customers to review their own health – but this should be done in a safe environment with the guidance of a healthcare professional to understand the kits and the results they produce."

Sharing data
Access to a person's results is another issue. Who should be able to see the results from self-test kits (other than the patient) and how should this be managed?
Lucy Morris points out that some of the key benefits of selftesting kits are the ease of accessibility and anonymity they offer an individual, while Deborah Evans says it should be up to the user regarding who has access to the data. Sharing of data should be consented to and recorded to protect the individual and the pharmacy, she says.
Having all the information available can be helpful when treating patients, says Jane Devenish. "However, it would be useful if patients could add the results from self-tests or trackable devices into their own notes to ensure they are comprehensive."
One place where this is already happening is Australia. The Australian government has committed to provide a secure online 'My Health Record' for all Australians this year. This will integrate information from all over the health system, as well as allowing patients to add their own information. Several different validation methods are used to ensure that the record is only accessed by the patient, or by a registered health provider who supports their care, and only through a secure and encrypted connection.
Testing for coeliac disease
Community pharmacies using a point-of-care test can identify and refer patients for confirmatory coeliac disease testing. A recent proof-of-concept study in 15 pharmacies focused on men and women aged 18 years and over receiving prescribed treatments or requesting OTC treatments for either IBS and/or iron, vitamin B12 or folate deficiency anaemia with no previous diagnosis or investigation for coeliac disease. Of the 551 individuals tested, 52 (9.4 per cent) tested positive for the condition.
Value for money?
Opinion is divided as to whether self-tests represent good value in terms of the financial constraints on the NHS (for example, by reducing appointments) or lead to unnecessary testing – and thus increased demand and cost down the line.
"Self-tests could support the NHS to meet efficiency targets and ensure that health professionals' time is spent with those who need it most," says Jane Devenish. However, others have concerns that screening is only taken up by the 'worried well'.
"To ensure self-monitoring doesn't increase demand on the NHS, these individuals need to have easy access to the tools and information that enable them to make informed choices – such as the availability of reliable self-testing kits and information on interpretation that enables them to take appropriate action for early diagnosis and treatment," says Lucy Morris.
Patient power
With the range of home testing kits now available, there is also the question of whether self-testing shifts control too far towards patients and away from the expertise of healthcare professionals.
"Patients must have clear guidance on how to use self-testing kits effectively to ensure the accuracy of results; how to interpret results, including the potential risk of false positives/negatives; and have a clear understanding of when it is appropriate to go back to their healthcare provider," says Lucy Morris.
Similarly, pharmacy staff need to recognise that people use a self-test kit because they have a concern, so they should be encouraged to return to the pharmacy for further information and advice about next steps. This may mean a further screen in the pharmacy – either paid or not – and/or a referral to someone else.
While self-testing technology is no substitute for the expert advice that pharmacists can give in these situations, "it can help us to prioritise those patients who need our care the most and ensure that emerging problems are detected in an effective way," says Jane Devenish. "What is crucial is that patients are supported in any decisions that are being made, so that they feel confident in taking charge of their own health."
Some downsides of self-testing
Concerns regarding their accuracy and safety mean self-tests and health apps hit the headlines from time to time. Last year saw calls for more research into apps that claim to use 'smart algorithms' to help women monitor their fertility after their use was linked to unwanted pregnancies. The MHRA seized almost 10,000 unsafe sexual health and HIV testing kits, which could provide a false negative result and lead to the spread of infection.
MHRA advice on these kits (which can also apply to other self-testing products) is to:
Not use any kit that has not been sealed, that has damaged packaging or is past its expiry date
Make sure that the instructions for use are clear, easy to follow and written in understandable language
Report any concerns about the quality of a self-testing kit to the MHRA using the Yellow Card Scheme.
Approved self-testing kits carry a CE mark, which shows that they have gone through the proper regulatory processes and, when used in accordance with their instructions, are safe to use.
The embarrassment factor
Despite these publicised guidelines, separate MHRA research has revealed that people are prepared to buy risky products over the internet – 25 per cent of young people have bought medical products online in the past 12 months and almost one in 10 (9 per cent) admitted to buying products they knew, or strongly suspected, to be falsified. More than six in 10 of those surveyed (63 per cent) bought STI test kits after reading articles about home kits on a website, forum or blog, and 64 per cent wanted to avoid the embarrassment of being seen buying these kits.
In its Making Sense of Testing guide,2 the charity Sense About Science says DIY tests not only raise questions about the accuracy of the test itself but also the ability of the person using it. "This is why there is still a strong resistance by the medical profession to view tests supplied direct to the public," says Dr Margaret Parton, chief executive of the NHS Technology Adoption Centre.
"There are three issues that cause major concern: that a false negative could lead to something being 'ruled out' wrongly – which would delay visiting a doctor in a timely fashion. Alternatively, a false positive could mean someone being wrongly diagnosed with a disease, which means additional tests being carried out at either the surgery or at outpatients, thus using more resources than a correctly applied first test within the NHS setting.
"A positive, false or true, will also cause a third concern – the potential for psychological harm, because a testing kit may, in effect, reveal a potentially serious disease without appropriate back-up and counselling from a medical practitioner."
Encouraging customers to explore relevant and trustworthy tests and apps to monitor and improve their health should be part of the everyday advice given by pharmacies. This adds an extra layer of knowledge to any interactions with these customers and, being approachable and sensitive when it comes to talking about the conditions that people use self-tests for, can increase the likelihood of them returning to the pharmacy for further advice and support.
References
1. Mintel: mobile device apps – UK 2017
2. Sense About Science: senseaboutscience.org/activities/making-sense-of-testing
Practice
We know you want to continue to build on your practice, why not hear from others in the sector striving to do the same.
In Practice
We know you want to continue to build on your practice, why not hear from others in the sector striving to do the same.
Bookmark