GPhC under mounting pressure over exam booking chaos
Latest
GPhC under mounting pressure over exam booking chaos
In Latest
Discover the latest pharmacy news with daily updates and information to keep you in the know.
Bookmark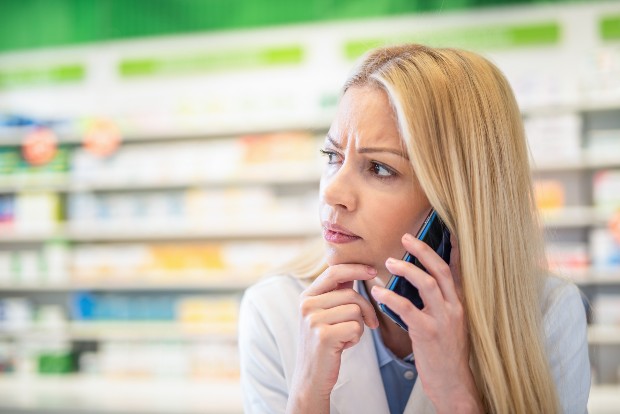 By Neil Trainis
The General Pharmaceutical Council is coming under increasing pressure to ensure trainees including provisionally-registered pharmacists can sit the registration assessment next month amid reports that many across the UK have been unable to book a place.
Concerns are mounting that some test centres run by Pearson Vue are closed because of the Covid pandemic while others are fully booked for the exam on March 17 and 18.
Assessment candidates in Scotland have taken to social media to express their dismay at the prospect of having to go to a test centre in other parts of the UK with travel restrictions in place, with some calling on Scotland's First Minister Nicola Sturgeon to step in.
Alison Strath, the interim chief pharmaceutical officer for Scotland, promised to take the issue up with colleagues at the regulator.
Earlier this month the GPhC U-turned to allow overseas students to sit the exam online but some said they had not yet received an email from Pearson Vue to set up an account in order to book an online place.
There are also anxieties over the GPhC's plan to hold the exam at different times during the day, raising the possibility of exam content being shared. Concerns around cheating were behind the regulator's initial decision not to allow overseas students to sit the assessment online.
The Pharmacists' Defence Association and Royal Pharmaceutical Society have contacted the regulator seeking clarification.
Gail Fleming, director for education and professional development at the RPS, said: "With just three weeks to go until the assessment, this is incredibly difficult for provisionally registered pharmacists who have worked so hard to provide the best possible care for patients throughout the pandemic.
"It is important that there is sufficient capacity so trainees avoid having to travel any significant distance to take the assessment, especially during a national lockdown. We are also seeking confirmation of the timing of assessment sittings which assure the integrity of the assessment."
GPhC: No guarantees of 'convenient options'
The GPhC told Independent Community Pharmacist it was "very sorry for the worry and anxiety this has caused" and insisted it was "working hard with Pearson VUE to identify how we can resolve these issues."
However, the regulator claimed "the vast majority" of candidates in the UK have booked a place with a test centre, "with 2,705 having successfully registered their places so far."
"We understand some candidates across Great Britain who have booked places may have to travel further than they may have anticipated to sit the assessment," a GPhC spokesperson said.
"Pearson VUE test centres are Covid-secure and are complying with social distancing requirements to ensure the safety of candidates. As a result, capacity at each centre is reduced which explains why, unfortunately, some people will have to travel longer distances than they may wish to."
The GPhC also said it was "urgently exploring" all options with Pearson Vue to allow candidates in Scotland to sit the assessment there but reminded students they can travel to a centre elsewhere "as an essential activity."
"We do however recognise the challenges of travelling long distances and staying away from home during national lockdowns," the GPhC said.
It promised to find solutions to "secure places for everyone" but warned there were no guarantees it will find "a more convenient option" for candidates who booked a sitting a long distance from where they live.
Latest
Discover the latest pharmacy news with daily updates and information to keep you in the know.
In Latest
Discover the latest pharmacy news with daily updates and information to keep you in the know.
Bookmark