GPhC seeks permanent remote FtP hearing powers
Latest
GPhC seeks permanent remote FtP hearing powers
In Latest
Discover the latest pharmacy news with daily updates and information to keep you in the know.
Bookmark
The GPhC is seeking permanent legal powers that will allow it to hold remote fitness to practise hearings and to make certain virtual hearings private.
In papers published ahead of its February 22 council meeting, the regulator said that with temporary Covid-19 provisions due to lapse on May 1 2021, there is a pressing need to ensure it can "continue to operate more flexibly" beyond that date.
As a result the GPhC is seeking permanent "express legal powers" to hold meetings and hearings by teleconference or video link and order that hearings are held in private, as well as ensuring that a registrant's right to attend their hearing includes taking part in a remote hearing.
Responses to an expedited consultation on the changes were "broadly supportive" says the GPhC, though some stakeholders warned that the regulator "should not adopt an overreliance on the flexible provisions" or use them as "our default approach when we perform our functions".
The GPhC said it agreed with this and was "committed to using the provisions responsibly, proportionately and in line with our relevant guidance".
Cases where a remote hearing may not be appropriate include those that are "particularly complex" or "where witness evidence and credibility are central to determining a factual issue".
The GPhC added that while it aimed to make hearings open to the public, some remote hearings must be held in private, such as those "where issues of health are touched upon".
Remote FtP hearings were adopted when the first lockdown was announced in March 2020, with in-person hearings taking place for some complex cases once restrictions began easing last year, though no physical hearings have taken place since restrictions tightened in December.
The regulator said it believed remote hearings saved a small amount of cost and staff time, and may be less stressful for some registrants than attending a hearing in person.
The changes have been discussed with Department of Health and Social Care representatives and are intended to be laid before parliament in a new statutory instrument, said the GPhC.
GPhC chief Duncan Rudkin commented: "During the COVID-19 pandemic, we have been working closely with the Department of Health and Social Care and our governing council on changes to our rules that would allow us to operate more flexibly. This includes giving us powers to hold virtual Fitness to Practise hearings so that hearings can go ahead and are not significantly delayed. Other regulators, including the Nursing and Midwifery Council, have also been given similar powers, so we can all continue to operate effectively and efficiently during the pandemic."
When asked whether the regulator intended to make remote hearings the norm following the pandemic, a spokesperson told Pharmacy Network News: "If we are able to retain the legal power to conduct hearings remotely in the future, we anticipate that moving forward we would employ a mixture of remote and physical or "in person" hearings.
"We cannot say at this stage the proportion that would be in-person and the proportion that would be remote as this would depend on a number of factors including any long-term effects of Covid, including on travel, as well as the approach to remote hearings adopted by Her Majesty's Court and Tribunal Services and feedback from our stakeholders at the time."
Sponsored
Sponsored education
This short video explores the myths around diarrhoea management so you can better support customers who are affected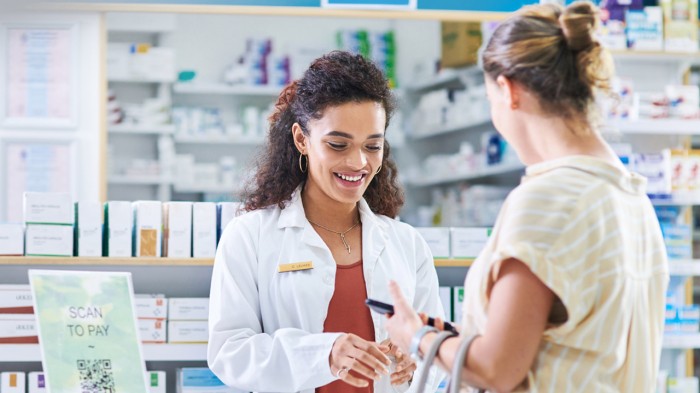 Sponsored education
Refresh your knowledge on managing mild to moderate pain and understand when a combination product can help.
Record my learning outcomes
Latest
Discover the latest pharmacy news with daily updates and information to keep you in the know.
In Latest
Discover the latest pharmacy news with daily updates and information to keep you in the know.
Bookmark