GPhC: Public supports unannounced pharmacy inspections
Latest
GPhC: Public supports unannounced pharmacy inspections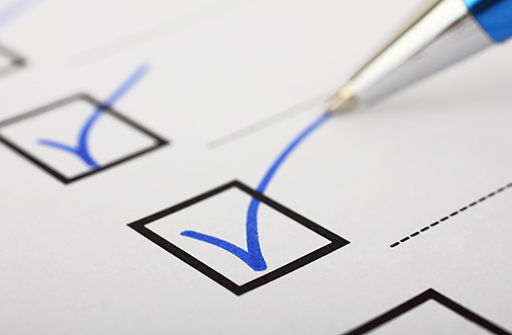 There is a broad consensus among the public that moving to unannounced inspections will help provide assurance that pharmacies are providing safe and effective care, a General Pharmaceutical Council survey suggests.
The GPhC commissioned a YouGov survey of 2,040 adults as part of a consultation on the regulation of registered pharmacies that took place between May 17 and August 9 this year. The findings of the consultation, which also comprised conversations with patient groups and political stakeholders, a survey of pharmacy professionals and 812 written responses, were published in the GPhC's report on its November 8 council meeting.
According to the YouGov survey, the public overwhelmingly backs the move from giving pharmacies 4-6 weeks' notice to making inspections unannounced, with 41 per cent saying they 'strongly agree' and 38 per cent that they 'tend to agree'.
The GPhC says reasons cited for supporting unannounced inspections included the feeling that they would "eliminate the possibility of last-minute cover-ups" and "had the potential to uncover poor practices".
Respondents to the consultation survey also backed the proposal overall, with 60 per cent agreeing that unannounced inspections would provide more assurance.
However, a "large number" of the written responses disagreed on the grounds unannounced inspections "were seen as unduly disruptive and stressful to the pharmacy team" and could, for example, cause issues during "exceptionally busy times" in the pharmacy, the GPhC says.
Binary inspection outcomes
The survey revealed diverging opinion on a number of the GPhC's proposals. For example, most respondents to the consultation survey (58 per cent) and the YouGov survey (77 per cent) felt that having overall inspection outcomes of 'standards met' or 'standards not all met' would make things clearer for patients the public and pharmacy owners, while most written responses indicated reservations about the proposal.
Concerns around binary inspection outcomes included feeling they were "unclear, oversimplified and too black and white, and that they failed to differentiate between minor and major issues".
There was significant support for a "more graded approach" and greater consistency with other regulators such as CQC, the GPhC says.
A majority of consultation survey respondents felt that requiring all standards to be met to receive an overall 'standards met' outcome was not fair on pharmacies (60 per cent opposed the proposal), though the public expressed some support (47 per cent versus 41 per cent opposed) for this proposal.
Out in the open?
The YouGov survey suggested strong levels of public support for publishing inspection outcomes (76 per cent) and improvement action plans (72 per cent), while members of the profession had a more nuanced opinion.
Consultation survey respondents were mostly in favour (65 per cent) of requiring pharmacies to display inspection outcomes. Some of those providing written responses said this would lead to increased patient safety, while others said it should not be mandatory.
Consultation survey respondents were equally split on whether improvement action plans should be published, while most of those who provided written responses were opposed and felt this should be a private matter between the pharmacy and the GPhC.
Sponsored
This video offers advice and inspiration from pharmacist Ade Williams that you can use to improve your men's health offering
Understand how different laxatives work so you can make the best recommendations for your customers
Record my learning outcomes
Latest
Inspiring stories related to health, fitness and the pursuit of wellbeing