GPhC approves fee hike but says it will review spending
Latest
GPhC approves fee hike but says it will review spending
In Latest
Discover the latest pharmacy news with daily updates and information to keep you in the know.
Bookmark
The General Pharmaceutical Council is set to increase its annual fees following a consultation in which a majority of respondents disagreed with the regulator's proposals, but has said in response to criticisms of its spending that it will seek ways to reduce its expenses including reviewing the location of its current headquarters in Canary Wharf.
It now appears likely that the initial proposals to raise registration and annual renewal fees by £7 for pharmacists, £3 for pharmacy technicians and £21 for registered premises will take effect from July 1, with council members having agreed to progress these changes at the GPhC's March 7 council meeting.
The GPhC said that of the 5,409 written responses it had to the consultation (which ran from November 2018 to January 2019), 70 per cent disagreed with the increase for pharmacists, 66 per cent with that for technicians and 51 per cent with the increase for registered pharmacies. 41 per cent of respondents did not agree that the proposals were in line with the GPhC's fees policy.
'Increase is a challenge to absorb'
The GPhC said there were a number of common themes in respondents' objections, with some saying the financial conditions the sector is facing "make any increase in fees a challenge to absorb" and others saying the regulator is "insulated from the same financial challenges facing the sector".
Some felt that individuals' financial circumstances should be taken into account, with flexible fee options depending on income, number of hours worked and whether a registrant is someone with a protected characteristic such as a disability. Some argued for higher fees for those whose conduct led to them being the subject of fitness-to-practise cases.
The GPhC responded: "We recognise the financial climate and uncertainty in which our registrants are working, whether that be in community pharmacy, primary care, hospitals or other settings. Our decisions in previous years to freeze fees and also to avoid significant increases in this year took into account the financial challenges of individuals on our register and the sector at large."
The GPhC said it is looking into flexible fee options but that it is "difficult to commit to particular options for discounts or pro-rata payments" until its review (which is currently underway) is complete.
Noting that "some respondents made specific mention of not being able to claim tax relief on their fee payments," the GPhC advised that "this is a possibility to help manage the costs of registration".
The regulator's role
Some respondents' objections may arise from a lack of understanding of the role of the regulator, the GPhC claimed, with a number of them appearing to have "expectations for the GPhC to play a role representing the professions' or sector's interests in matters such as managing workforce numbers and negotiating staff salaries and contract remuneration."
The GPhC said: "We need to do more to address some of the misunderstandings amongst some of our registrants about the role that we perform on behalf of members of the public through regulation of pharmacy. And we need to make clear that this role sets us apart from the pharmacy sector.
"This means that the options to challenge our costs are not the same as pharmacy organisations and we are not able to represent the views of the professions and sector on matters that are for professional and trade associations."
Unpopular
The GPhC acknowledged the fact the pharmacy professions had not welcomed the fee proposals but claimed that despite being unpopular they were necessary: "Our income and fees must ensure that we can continue to work effectively as regulator in the long term. Effective regulation benefits not only patients and the public, but also registrants.
"Being a registered professional, or providing services from a registered pharmacy, means that patients can have confidence in the safety and effectiveness of pharmacy services."
The regulator acknowledged there had been several "negative comments about the consultation exercise" by respondents who felt they " would not be listened to and that the GPhC had already made its decision".
Spending
Some have criticised the regulator for asking for a fee increase from registrants before maximising efficiencies in its spending. For example, in its consultation response the Pharmacists' Defence Association argued that the GPhC's spending on its Canary Wharf premises, council member remuneration and litigation were excessive and that efficiencies should first be sought in these areas.
The regulator responded: "We will continue to challenge our costs and improve efficiency and effectiveness. Our annual plan for 2019-20 makes clear some of the measures that we intend to consider to achieve this goal. Now included within our work for next year is the initiation of a review of our current accommodation and future options.
"We are also intending to continue to make improvements to our systems to improve service experience and improve efficiency and effectiveness. And we will continue to challenge our costs more generally and our 2019-20 budget includes a further £720,000 efficiency saving."
Sponsored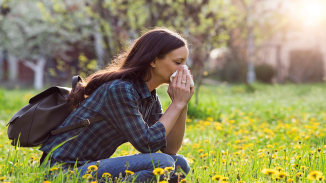 Sponsored education
This module will improve your hay fever knowledge, helping you to understand its impact on sufferers and recommend the right products to ease symptoms
Sponsored education
This short video explores the myths around diarrhoea management so you can better support customers who are affected
Record my learning outcomes
Latest
Discover the latest pharmacy news with daily updates and information to keep you in the know.
In Latest
Discover the latest pharmacy news with daily updates and information to keep you in the know.
Bookmark