GPhC announces 88% pass rate in first online exam
Latest
GPhC announces 88% pass rate in first online exam
In Latest
Discover the latest pharmacy news with daily updates and information to keep you in the know.
Bookmark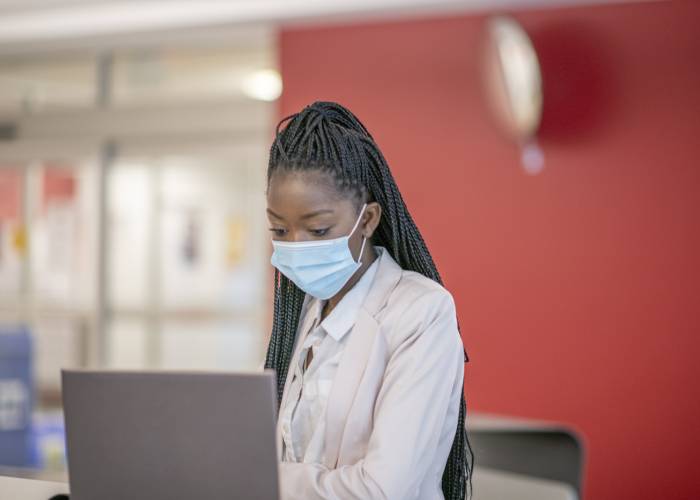 Eighty-eight per cent of candidates sitting the online registration assessment in March achieved a pass, the GPhC announced this morning (April 29).
The pass rate of 88.2 per cent is the highest in Great Britain since 2016, when 95 per cent of candidates achieved a pass. It is significantly higher than the 72 per cent pass rate for the 2019 exam, the most recent sitting.
The exam was sat by 2,666 candidates over March 17-18. Of these, 67 per cent had completed their training placement in a community pharmacy setting only and 28 per cent in a hospital setting, with three per cent completing a blended training programme combining a GP surgery with either community or hospital pharmacies.
Those who completed a community pharmacy-only training programme had a somewhat lower pass rate than candidates working in other settings, with 1,501 out of 1,782 candidates passing (84 per cent). The group who had worked in both hospital and GP settings had the highest pass rate, with all 24 candidates achieving a pass.
Pass rates were similar across England (88 per cent), Wales (87 per cent) and Scotland (86 per cent). Candidates in Northern Ireland sat their assessment last August, achieving a 98 per cent pass rate.
Eighty-nine per cent of candidates sitting the assessment for the first time achieved a pass, with 80 per cent of third-time sitters doing the same. First-time sitters who were provisionally registered had a significantly higher pass rate (90 per cent) than the 117 first-time candidates who did not practise as pharmacists during the pandemic (75 per cent pass rate).
A full analysis of the March 2021 exam, which attracted controversy over delays by the GPhC in setting a date and the difficulties candidates faced when booking their place at test centres, will be discussed by the GPhC council in May.
GPhC: 'A great achievement'
GPhC chief Duncan Rudkin said there were a number of factors behind "relatively high pass rate," explaining that the unique circumstances this year meant it "is not possible to determine with any degree of certainty" what may have had the greatest impact on this.
Mr Rudkin said: "Congratulations to the candidates who passed our recent online registration assessment. This truly is a great achievement, particularly given the challenges these candidates faced."
Guidance is available for all candidates who failed the March exam, he added.
Royal Pharmaceutical Society president Sandra Gidley said the high pass rate was an "outstanding achievement" considering the "unusual circumstances presented by the pandemic," adding that the RPS will support all those who did not pass the exam in their ambition to become qualified pharmacists.
Ms Gidley said: "We'd now like to see more information on the pass rates of those who took the exam remotely and in person in exam centres, as this will continue to be a model for the assessment going forward."
Sean Brannen, president of the British Pharmaceutical Students' Association, said: "The BPSA is proud of every candidate that put themselves forward to sit the assessment in March, they did so in the most challenging of circumstances.
"We hope that a huge majority will be receiving positive news and for those that don't receive the news they were hoping for, we will continue to seek opportunities to help them succeed at their next attempt."
Latest
Discover the latest pharmacy news with daily updates and information to keep you in the know.
In Latest
Discover the latest pharmacy news with daily updates and information to keep you in the know.
Bookmark