'Challenging' talks ahead as 2019-20 negotiations start
Latest
'Challenging' talks ahead as 2019-20 negotiations start
In Latest
Discover the latest pharmacy news with daily updates and information to keep you in the know.
Bookmark
Urgent care referrals, medicines safety and "challenging discussions on funding and reimbursement" are all expected to be on the agenda for the 2019-20 contractual negotiations, which are now underway.
PSNC announced today (Tuesday April 9) that its talks with the Department of Health and Social Care and NHS England around the Community Pharmacy Contractual Framework (CPCF) for 2019-20 "and beyond" had begun.
DHSC initiated the process with a set of proposals it had agreed with NHS England and has now shared with PSNC. Each of these three organisations will be represented at the talks, with PSNC's negotiating team including independent contractors, representatives from pharmacy multiples and the Committee's senior executive team.
PSNC said all parties had agreed to keep the discussions confidential "to facilitate frank and open discussion" around the "complex" issues – and that no further statements would be forthcoming until the talks have concluded.
However, PSNC said, judging from the NHS Long Term Plan and GP contract "we can expect" the talks to consider how the health service seeks to "better utilise the skillset and reach of community pharmacy".
According to PSNC, this could include:
The possible roll-out of a national minor illnesses referral service via NHS 111, and the piloting of referrals to community pharmacy from other settings such as GPs and NHS.UK;
The future of the Healthy Living Pharmacy (HLP) programme and how the Pharmacy Integration Fund is to be used
Medicines safety interventions and the future of Medicines Use Reviews (MURs).
PSNC has previously said it would push for FMD implementation funding to be "on the agenda", but given the confidential nature of the negotiations it will not be clear whether this has been discussed until talks have concluded.
PSNC chief executive Simon Dukes said: "PSNC is pleased to be able to begin these negotiations; the outcome of which will be absolutely critical for all pharmacy contractors in England. There are going to be some difficult conversations over the coming months but our negotiating team includes experienced PSNC members from both the independent and multiple sectors, so contractors can be assured that we will be well equipped and absolutely committed to getting the best possible deal for community pharmacy.
"Our priority is to seek a sustainable future for community pharmacy to enable us to better utilise the skills and knowledge of pharmacy teams to help people stay well in the community."
NPA: Pharmacies must be incentivised to invest in services
National Pharmacy Association chief executive Mark Lyonette said the NPA was "very pleased that negotiations are now underway".
The national pharmacy bodies had all been "working hard to build trust with officials and elected politicians, providing a solid platform for the negotiations," Mr Lyonette said, adding: "This is a significant moment in the long history of community pharmacy and we hope all parties to the negotiation will be ambitious about the future."
The funding squeeze affecting pharmacies in England are a "powerful disincentive to pharmacy owners to invest in NHS services" and the negotiations "provide an opportunity to change that," he commented.
He said that what the sector needs is a "clear direction on service development and a multi-year settlement," which would give contractors the "confidence to modernise and invest in patient services".
He added: "We do not need to stand still until the outcome of the negotiations is known. At a local level, there is an urgent need to engage with the emerging NHS commissioning infrastructure, so the NPA is pressing ahead with a programme of support for independent representatives on LPCs. We are also developing a digital strategy to help independent pharmacies become more efficient and better connected, whatever lies ahead.
"The fact that the start of negotiations has been publicly announced is a first for pharmacy in England in recent times. This is perhaps a sign of a maturing relationship between the sector and its biggest paymaster, the NHS."
Sponsored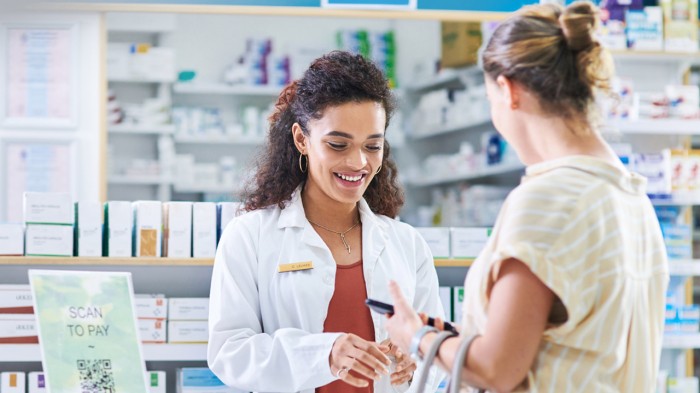 Sponsored education
Refresh your knowledge on managing mild to moderate pain and understand when a combination product can help.
Sponsored education
Work through a customer consultation to determine the possible cause of stinging, gritty eyes and recommend an effective treatment to help ease these symptoms.
Record my learning outcomes
Latest
Discover the latest pharmacy news with daily updates and information to keep you in the know.
In Latest
Discover the latest pharmacy news with daily updates and information to keep you in the know.
Bookmark