Annual GPhC fee reviews could be replaced by 'multi-year cycle'
Latest
Annual GPhC fee reviews could be replaced by 'multi-year cycle'
In Latest
Discover the latest pharmacy news with daily updates and information to keep you in the know.
Bookmark
The GPhC is to hold a consultation on plans to set its registration fees for a multi-year period, rather than reviewing them each year.
The consultation, which will run for 12 weeks from March 2 to May 25, will invite responses from stakeholders to proposals to set fees for pharmacists, pharmacy technicians and registered pharmacies over a fixed period, such as three years.
Fees consultations, which must legally be held before fees can be changed, would then be held "before the implementation of each new multi-year cycle" rather than each year. The GPhC claims this will "reduce the burden on registrants of having to respond to annual consultations".
"Proposed fees would be based on the projected costs of regulation for pharmacists and pharmacy technicians over a fixed period," the GPhC said, explaining this would involve a shift from calculating costs based on previous spending on regulation towards a model "that considers the impact of future plans".
"To implement a multi-year fees cycle on this basis, we would need to have a good understanding of the costs of future years' plans."
The GPhC said this would help it to manage its resources over a longer period with greater certainty, though it acknowledged it would also "limit our ability to adjust fees annually to take into account fluctuations in cost".
It added that a multi-years fee cycle "does not mean that the fees across all registrant groups will see an increase every year" and that some fees may remain the same for consecutive years.
Proposals to keep flat fee structure
The GPhC consultation will also invite views on whether it should retain a flat fee structure for all registrants within a particular registrant group.
Annual registration and renewal fees are currently set at £257 for pharmacists and £121 for pharmacy technicians.
The regulator said responses to previous consultations have suggested that fees should be tailored to individuals, such as offering a discount to newly qualified registrants, individuals on parental leave or people with low incomes.
Comparisons have been made with the General Medical Council, which offers doctors reduced fees in their foundation years.
Others have suggested introducing higher fees for those who have been through fitness to practise (FtP) proceedings, the GPhC said.
However, the regulator argues that changes such as these would outweigh the costs that differential fees could introduced.
"Our analysis found that setting differential fees would require significant additional time and resources to implement, would drive up the costs of regulation, and increase fees for most registrants."
Once live, the consultation will ask stakeholders whether they agree with the GPhC's proposal to maintain the current structure whereby all pharmacists pay the same as each other, and all pharmacy technicians pay the same as each other (a separate consultation on fees for pharmacy premises will take place in 2022).
The responses to the consultation will be considered by the GPhC council in September 2021.
Sponsored
Sponsored education
This short video explores the myths around diarrhoea management so you can better support customers who are affected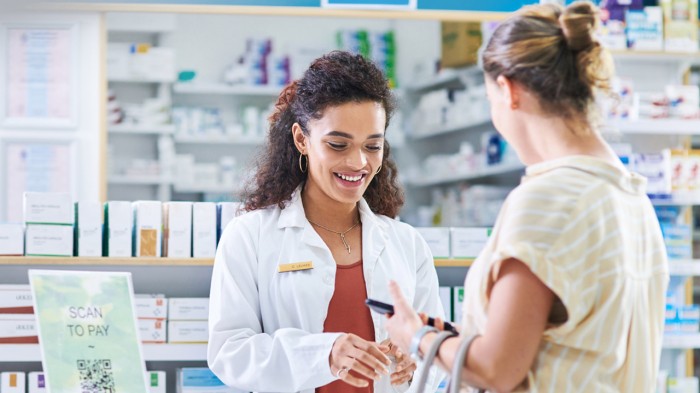 Sponsored education
Refresh your knowledge on managing mild to moderate pain and understand when a combination product can help.
Record my learning outcomes
Latest
Discover the latest pharmacy news with daily updates and information to keep you in the know.
In Latest
Discover the latest pharmacy news with daily updates and information to keep you in the know.
Bookmark