Clinical
Topical pain relief
Patients are often confused by the wide array of topical pain relief options available. To help you advise them, this A-Z guide looks at how different products work and which problems and conditions they can be used to treat.
 
Learning objectives
After reading this feature you should be able to:
Explain how the different types of topical pain relief work
Identify the best option to recommend for various conditions
Make better use of your OTC topical pain relief category.
 
Arnica
Arnica is a licensed homeopathic remedy and traditional herbal medicine that has anti-inflammatory properties. It is thought to help relieve muscular aches and pains, stiffness, sprains, bruises and swelling after contusions.
Back pain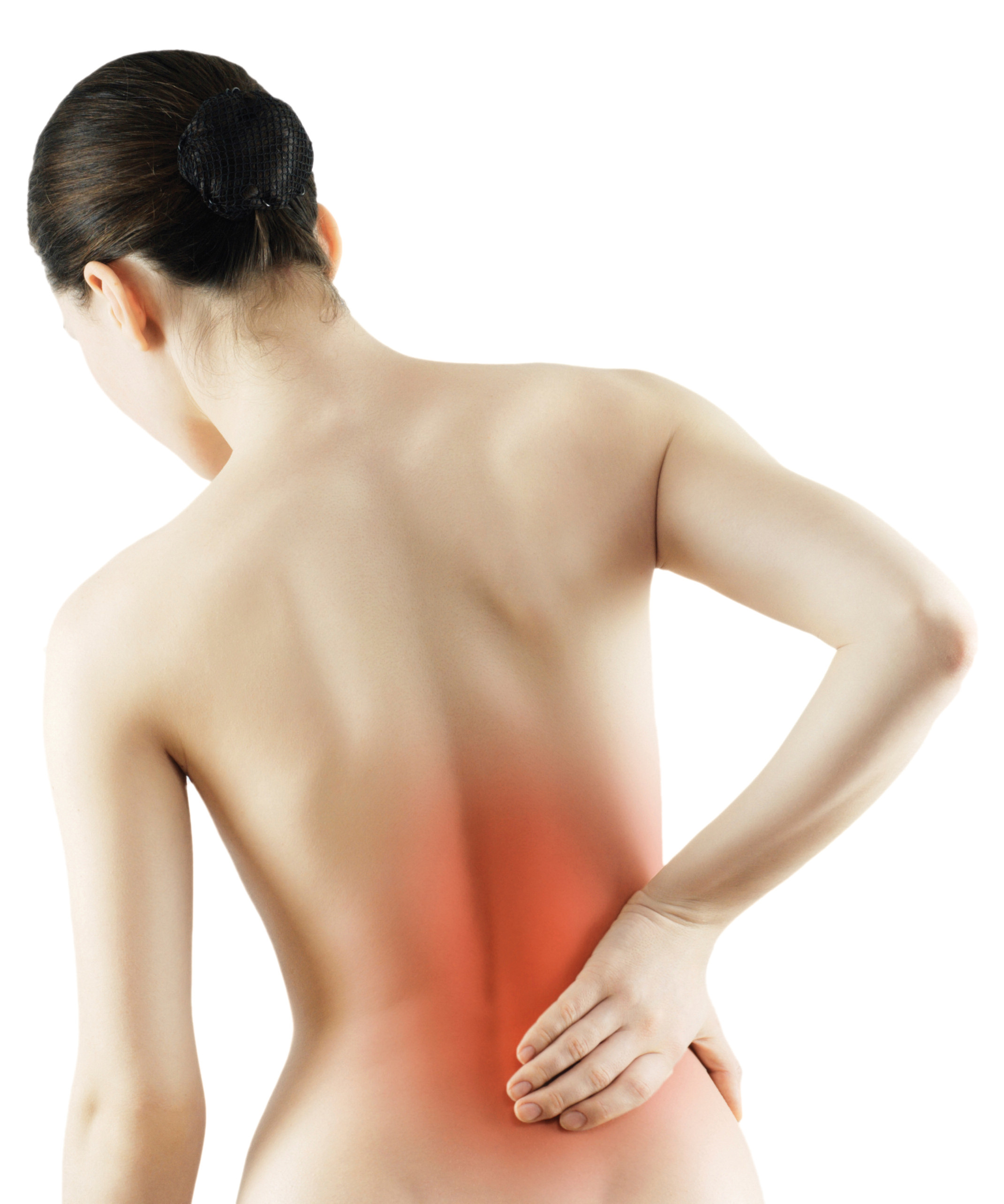 NICE makes no recommendations for using topical pain relief for low back pain1 and says that transcutaneous electrical nerve stimulation (TENS) therapy should not be used either. The first choice of analgesic should be paracetamol followed by oral non-steroidal anti-inflammatory drugs (NSAIDs) and/or weak opioids. A hot water bottle or warm towel may provide some relief if the back pain has lasted for more than 48 hours.
Counter-irritants and capsaicin
A counter-irritant creates irritation or mild inflammation of the sensory nerve endings by causing the blood vessels in the skin to dilate. The result is a soothing feeling of warmth, which offsets the pain in the underlying muscles or joints that are served by the same nerves. Capsaicin is both a counter-irritant and a herbal medicine.
Extracted from chilli peppers, capsaicin is used in creams and gels to treat minor aches and pains of the muscles and joints such as arthritis, backache and sprains. It works by reducing substance P – a natural substance in the body that helps transmit pain signals from nerve endings to the brain. Devil's claw
Devil's claw
is a popular herbal medicine which, in gel form, can help to relieve rheumatic pain and general aches and pains in the muscles and joints. Research has shown that extracts from the plant root can block several pathways that cause joint inflammation.
Electrical stimulation
The commonest form of electrical stimulation used for pain management is TENS therapy, which provides short-term pain relief. A small battery operated device delivers a low voltage electrical current through the skin via electrodes placed near the source of the pain.
TENS blocks pain signals transmitted from the painful area through the nerve fibres to the brain and stimulates the body's production of endorphins. It is a useful therapy for a wide range of conditions including arthritis, sports injuries, period, knee, shoulder and neck pain, as well as pain relief during labour.
Fibromyalgia
Fibromyalgia causes pains and tenderness in many areas of the body. According to Arthritis Research UK, capsaicin or NSAID gels rubbed into the painful areas may help but there is no convincing evidence that they are effective in most people with fibromyalgia since many different areas of the body can be affected at the same time2. An oral analgesic such as paracetamol can help but stronger painkillers may be needed.
Gels, creams, rubs and sprays
Topical pain treatments come in a variety of formats designed to suit the different preferences of customers. Gels are usually less greasy or sticky but could dry out the skin if they are alcoholbased. That said, they are easier to apply to hairy areas than creams which, in turn, are usually less greasy than ointments and easier to wash off the hands.
Rubs are non-greasy warming creams that are absorbed when massaged gently into the affected area. This creates targeted penetrating warmth, which stimulates blood flow to the painful area, helping to relieve stiffness and re-oxygenate tense, painful tissues. Sprays are usually quick drying and are ideal for hard-toreach spots, such as the back.
Heat/cold therapy and hyaluronic acid
Both heat and cold therapy can help reduce pain. The rule is to use cold therapy for acute pain or a new swollen/inflamed injury since it slows down blood flow to an injury, thereby reducing pain and swelling. Cold therapy should be used if the area is swollen or bruised. Heat therapy should be recommended for chronic pain or an injury that is more than 72 hours old.
Heat opens up blood vessels, which increases blood flow, and supplies oxygen and nutrients to reduce pain and stiffness in joints and relax sore muscles, ligaments and tendons. Hyaluronic acid is naturally present in the human body with the highest concentrations found in fluids in the eyes and joints. It can be applied to the skin in topical form for healing wounds, burns and skin ulcers.
Injuries
Ice packs or a freeze product should be applied to an injury as soon as possible after it has occurred. Heat therapy products can also be used to relieve muscular pain and stiffness after exercise or to help recovery after an injury but, as mentioned above, these should only be applied 72 hours or longer after sustaining an injury as they can increase blood flow leading to increased bleeding, inflammation and swelling of the affected area.
Joint pain and arthritis
NICE says topical NSAIDs and capsaicin can be considered for pain relief in addition to core treatments for people with joint pain caused by knee and hand osteoarthritis. Rubifacients should not be offered for treating osteoarthritis3. Since topical pain relief products are absorbed through the skin, most are best used on joints that are close to the skin's surface (e.g. the hands and knees).
Kidney problems
People with kidney disease should exercise caution with analgesics including ibuprofen, aspirin and all NSAIDs because they may worsen kidney function. Anti-inflammatory topical creams and ointments that contain ibuprofen are not completely risk-free either as a small amount of the drug penetrates the skin and goes into the bloodstream. However, usually, the amount getting into the body will only matter if the customer is allergic to these preparations. A heat rub can also be recommended.
Local anaesthetics
A local anaesthetic is one that is applied to the skin to reduce the sensation on the surface of a body part that is painful. Topical anaesthetics in the form of creams, sprays and ointments are available OTC to relieve pain and itching caused by conditions such as sunburn or other minor burns, insect bites or stings, poison ivy, and minor cuts and scratches.
Migraine
A new fast-acting transdermal gel containing the NSAID ketoprofen could be introduced in the next few years as an effective topical migraine treatment for patients unable to tolerate oral NSAIDs.
Neuropathic pain or neuralgia
Capsaicin cream can be prescribed for people with localised neuropathic pain or neuralgia who wish to avoid, or who cannot tolerate, oral treatments.
Omega-3 oils
There is evidence that consuming fish oil supplements high in omega-3 essential fatty acids can ease certain types of chronic pain, such as rheumatoid arthritis. Omega-3 oils have strong anti-inflammatory properties and can reduce significantly the release of several elements from white blood cells that play a part in inflammation. They form the building blocks for prostaglandins, which regulate the immune system and fight joint inflammation. Fish oils may provide relief for neck and back pain.
Period pain
For women with period pain who do not wish to take oral medication, pharmacy teams can recommend heat treatment: applying a heat pad or hot water bottle to reduce pain and taking a warm bath or shower; light massage around the lower abdomen; or using a TENS machine to stimulate the nerves in the pelvic area to block pain.
Questions customers may ask
Customers may ask about the benefits of topical versus oral pain relief. In essence the benefits of topicals are that they are applied directly to the painful area and target pain quickly. The spread of active ingredients into the bloodstream and to other areas of the body is minimised, resulting in less risk of side-effects, such as stomach upsets and ulcers that can be experienced by people who take oral NSAIDs.
Topical NSAIDs can be used for pain relief in addition to the so-called core oral treatments. Disadvantages are that some trials have shown only minimal amounts of the active ingredient reach the affected part of the body. There is little evidence for the effectiveness of rubifacients and some herbal topical pain relief products, but all these products are safe to use.
Rubefacients
Rubefacients are counter-irritants. The two commonest rubefacients are nicotinates and salicylates but there are also naturally occurring chemicals such as wintergreen, menthol, camphor, eucalyptus and turpentine oil. There is some doubt about the efficacy of these products.
A recent Cochrane Review suggested that there is a lack of evidence to support the use of topical rubifacients containing salicylates for acute injuries or chronic conditions.
Salicylates and steroids
Salicylic acid and its derivatives are used as constituents of some rubefacient products to help reduce inflammation. For example, despite doubts about its efficacy (see above), methyl salicylate has long used as a liniment to soothe joint and muscle pain, and choline salicylate is used topically to relieve the pain of mouth ulcers. Pharmacists will be familiar with topical corticosteroids in the form of creams, gels or ointments that can reduce inflammation, suppress the immune system and narrow the blood vessels in the skin.
Their main purpose is to reduce skin inflammation and irritation. Topical steroids are typically used to relieve the symptoms of insect bites or stings, eczema, seborrheic dermatitis, psoriasis, lichen planus and discoid lupus erythematosus.
Topical NSAIDs
Topical NSAIDs can be used to ease muscle pains, sprains and strains. They can also help to ease painful arthritis. NSAIDs block cyclo-oxygenase, the enzyme which helps to make prostaglandins.
As a result, the damaged or inflamed tissue in the body produces fewer prostaglandins and the inflammation and pain is consequently reduced. Ibuprofen, diclofenac, felbinac, ketoprofen and piroxicam are all available as topical NSAIDs.
Ulcers of the mouth
Most mouth ulcers will heal on their own in 10-14 days but corticosteroids in the form of gels, mouthwashes and sprays can help to reduce inflammation and pain, although evidence is inconclusive that they are particularly effective.
Vaccination pain
Topical anaesthetics can be applied before vaccination to numb the skin. Subsequent swelling around the vaccination site can be relieved with an ice pack or cool compress, which reduces inflammation and swelling.
Witch hazel
Witch hazel, produced from the leaves and bark of the North American witch hazel shrub, is an astringent which draws tissues together and constricts blood vessels. It can be applied to the skin to treat itching, inflammation, injury, insect bites, bruises and minor burns, varicose veins and haemorrhoids.
EXercise
NSAID creams, such as those containing ibuprofen, or heat therapy products, can be recommended for easing muscle aches and pains or swelling caused by exercise. Freeze products should be recommended for any sports injuries less than 24 hours old.
Youngsters
Advise parents to read the patient information leaflet of any topical pain relief medication. Point out that not all preparations are suitable for children.
Zoster (herpes)
Shingles is an infection of a nerve area caused by the varicellazoster virus. Symptoms usually disappear within two to four weeks but emollients or calamine lotion can be applied to the skin to relieve an itchy rash. A cool compress applied several times a day may help soothe the skin and keep blisters clean.
Topical antibiotics or adhesive dressings, such as plasters, are not recommended as these can slow down the healing process.
 
Sponsored
Update your knowledge on treating sore throat without antibiotics with this short, interactive module.
Understand the important role oral rehydration products play in helping prevent dehydration after illness
Record my learning outcomes
Clinical
Inspiring stories related to health, fitness and the pursuit of wellbeing