Technology shaping community pharmacy
Clinical
Technology shaping community pharmacy
In Clinical
Let's get clinical. Follow the links below to find out more about the latest clinical insight in community pharmacy.
Bookmark
Patient apps, a new take on dispensary IT and the ongoing saga of hub-and-spoke are among the elements shaping the development of technology in community pharmacy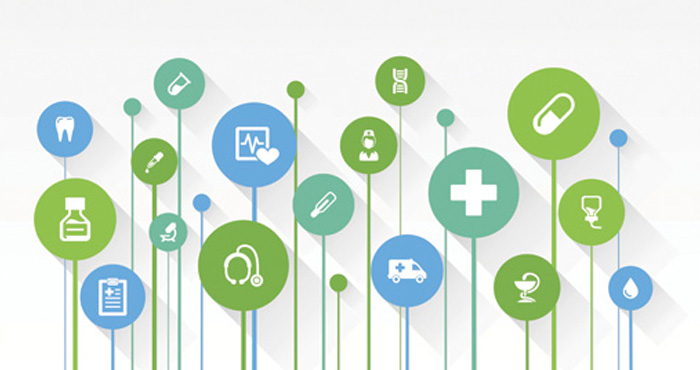 Healthcare systems around the world are battling with issues of accessibility and affordability, and the UK is no different. Many see harnessing the efficiencies that computer technology can bring as one approach to tackling these problems. Yet the deployment of IT in the pharmacy sector has never provided a smooth ride, and that remains the case.
The Department of Health and Social Care's (DHSC) funding cuts for pharmacies in England, announced in late 2015, were based to some extent on achieving efficiencies through the introduction of hub-and-spoke dispensing.
Five years on, most of the large multiples in pharmacy have rolled out hub-and-spoke operations. Their collective experience suggests that it does not save money but it does create capacity, allowing for additional service provision (assuming there are adequately funded services out there).
For many smaller businesses, and independents in particular, nothing has changed since a DHSC consultation on hub-and-spoke in 2016. In the meantime, the NPA has been consistently flagging up the concerns for smaller businesses.
As Gareth Jones, NPA head of corporate affairs, wrote recently, barriers that need to be overcome "include the risk of introducing new process errors; lack of clarity on the ownership of problems between the hub and the spoke; longer lead times; new costs; an impact on procurement margin; a reduction in system resilience; and problems caused by restrictive distribution arrangements".
Pharmacists need to embrace technology to allow them to pursue a clinical agenda and allow them to work to the top of their degree
Key facts
Legislation currently only permits hub-and-spoke dispensing between 'hubs' and 'spokes' in the same retail business. This might change in the near future
The NHS app for patients in England is now available
Titan is the first dispensary PMR system for 15 years to gain NHS accreditation for EPS.
Legal barrier
While hub-and-spoke is becoming embedded in large multiples, the major barrier to entry for the rest of the sector remains a legal one. Section 10 of the Medicines Act 1968 and the Human Medicines Regulations 2012 contain the law which relates to hub-and-spoke across England and all the devolved nations. This only permits hub-and-spoke dispensing between 'hubs' and 'spokes' in the same retail business.
In the five-year contract deal agreed last year in England, PSNC committed to talk about hub-and-spoke further – and that discussion is ongoing. The expectation is that enabling legislation will be taken forward to level the playing field so the option is available to all. Another consultation is expected, but the timing in uncertain. So how are the multiples doing?
The Phoenix hub in Runcorn, Cheshire, has been dispensing for more than 140 Rowlands pharmacies since June 2019 and is on track to assemble 16 million of the multiple's repeat prescriptions a year for all Rowlands branches in England, Scotland and Wales. Steve Anderson, Phoenix UK group managing director, is on record as saying the plan is to offer its hub service to Numark members once the legislation is in place.
Well Pharmacy said in December 2019 that it worked with Positive Solutions, RoboPharma and Infinity Works to complete the roll-out of central fulfilment, enabled by a new integrated PMR system, to 746 of its pharmacies across Great Britain. It plans to fulfil repeat items, which make up 65-70 per cent of the 72 million prescriptions it dispenses annually, through its healthcare service centre in Stoke-on-Trent, but urgent prescriptions will still be dispensed in individual pharmacies.
Boots rolled out its dispensing support service to 580 stores last July with the aim of dispensing one in 10 of the prescriptions the company supplies (around 22 million items).
In November, Lucy Robertson, head of central operations at McKesson UK, the parent company of LloydsPharmacy, announced plans to double the number of items dispensed through its centrally automated system by June this year. The chain's three facilities in Bristol, Ruislip and Warrington dispensed more than 5 million items through 548 pharmacies in the seven months between April and November 2019.
Catching up
The technology to allow smaller players to catch up is out there, says Paul O'Hanlon, managing director UK and Ireland for robotics supplier Omnicell. "The interest around the creation of hubs is high – we saw that at the Pharmacy Show last year. The interesting bit will be how groups of pharmacies form to deliver a hub-and-spoke service."
Omnicell is developing hub-and-spoke operations for some of the smaller multiples, he says. "If companies have sufficient volume of their own, then there is nothing to stop them. The technology exists and Omnicell can provide the advice around automation."
The next consultation around hub-and-spoke will be really important, he believes, and the devil will be in the detail. "There is the complexity as to where responsibility lies for accuracy and clinical checks. There are a number of bits of law which need to be clarified for a multi-company environment.
"How does the script reach the hub? There are two models: patients interact either directly with the hub or with the spoke, which collects/pulls down the item and sends to the hub. The legislation could define how these models evolve. There are a number of 'moving parts' that will depend on how the legislation is shaped."
Putting a price on moving to hub-and-spoke is more complicated, O'Hanlon says. "If you can put 20,000 items a month through a robotic machine, then the throughput and efficiency savings are well known. When it comes to putting that into a hub, the cost-benefit becomes a lot more complicated.
"Automation does significantly increase the efficiency of the dispensing process, but you then have to add on all the bits that go around it to make hub-and-spoke work."
Whatever model of hub-and-spoke eventually emerges, O'Hanlon is emphatic that "the future will be about using tech to free up pharmacy so that it can do the clinical stuff rather than the 'backroom' dispensing. Pharmacists need to embrace technology to allow them to pursue the clinical agenda and to allow them to work to the top of their degree".
New kid on the block
If interoperability is the way forward, then Titan is set to exploit it. This new dispensary system from Invatech Health was the first for 15 years to gain NHS accreditation for EPS when it was granted last August.
Chief executive Tariq Muhammad says EPS accreditation is a massive barrier for new entrants and one reason why there were basically only four pharmacy PMR systems on the market until Titan came along. They are largely legacy systems
that have been re-badged or gone to new owners, he says.
Pharmacists have no shortage of ideas that could help improve their business operations, he argues, but PMR companies make it almost impossible for solutions to be integrated because they prefer to bolt on their own solutions rather than integrate with others.
"Titan is not going to do that, but will open up the platform for other people to connect to," says Muhammad. "There is a lot of stuff out there but nothing to join it together. Titan has the right infrastructure for that. For instance, you can plug in a robot or a CD register…"
Titan is a Windows 10 cloud system that uses Amazon Web services. It uses the Universal Windows Platform to help integrate and build apps that run on Windows 10. Bar code scanning is used to identify products, the Snomed codes in the NHS Dictionary of Medicines and Devices (dm+d) for product coding and the NHS ID for patients.
Tariq Muhammad says the workflow is paperless – a digital step-by-step process that can reduce pharmacist involvement by up to 80 per cent. Being cloud-based, the various stages of the dispensing process can be handled in different locations but are centrally monitored, making it suitable for hub-and-spoke models – but Muhammad is taking things slowly.
Up to Christmas the system was installed in only 15 "trailblazer" pharmacies to "prove the concept". Installations have been going in at one a week since then, and will be going up to 10 a month from April. Word of mouth has been sufficient to keep the order book full at the moment.
The initial target is independents – a conscious choice, says Muhammad, who is wary of working with larger companies too early. "Meeting their demands and ways of working is not for right now. There has been a lot of interest from specialised pharmacies. Titan ticks their boxes and
can accommodate them more easily."
Interoperability the focus
Back at head office the focus is on interoperability. In February Titan gained accreditation from NHS Digital to perform real-time exemption checks (RTEC). This allows the system to check whether patients are exempt from prescription charges on maternity, medical, pre-payment, low income or tax credit grounds.
"All my developers are app building for the Titan app store – that is where the biggest queue is. We are currently working through ordering apps. Next month we will be moving onto CD registers and delivery apps. We will get robots in there soon.
"Eventually we want to link finance packages such as Sage and Xero. We are not going to create barriers for people wanting to join the app store, but there are costs involved, so we will pick off the easier ones first," says Muhammad.
So what comes next? "Pharmacists are bemoaning loss of margin. We have to accept that and look at where pharmacy is going in the next decade. We do not want to lose supply to centralised operations; but we do need to be more efficient. We need to manage the 'bread and butter'
with minimum pharmacist involvement but maximum pharmacist control," he says.
"It might be that hub-and-spoke will get going, but if you can get the pharmacy working efficiently, why take dispensing off-site?"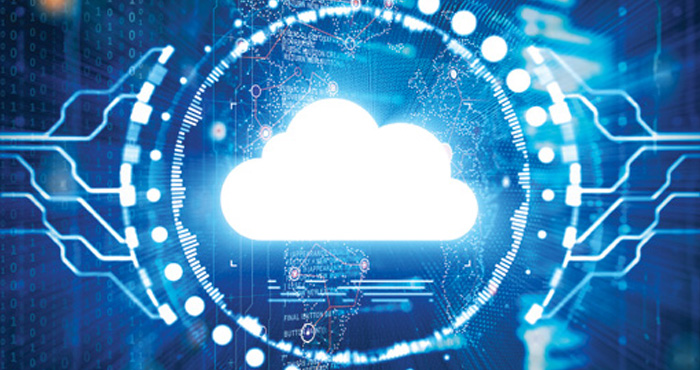 If you can get the pharmacy working efficiently, why take dispensing off-site?
Digital relationships
Another key to improving the service pharmacies can offer their customers is developing an effective digital relationship. At the moment this mainly revolves around using apps to promote the services a pharmacy offers and the management of repeat prescriptions – but that is likely to be just the beginning.
"All pharmacies should be considering this," says Alastair Buxton, PSNC's director of NHS services. "The digital relationship with the patient has a lot of potential for the future. It promotes efficiency gains and no business can afford to have ineffective transactions with customers."
Well launched its online prescription service in July 2018 and by the end of last year was claiming its app had been downloaded by 100,000 people and used to supply over 200,000 items.
McKesson UK came to the party in June 2019 with the purchase of Echo, while a month earlier Boots had launched an online prescription service via its existing app and website. Boots uses technology from Wiggly-Amps, a company it acquired in January 2019, which allows customers to directly order their repeat prescription from their GP record.
Wiggly-Amps operates as a separate entity to Boots under the name Engage Health Systems, and is listed in the NHS apps library alongside other apps that enable prescription ordering, including Evergreen Life, MyGP and Healthera, which has targeted independent pharmacies.
Numark is leveraging its relationship with its IT partner, EMIS, to enable member pharmacies to be listed on the Patient Access app. The app was promoted to members in early January and over 450 Numark members, along with 450 Rowlands pharmacies, are now listed on the app.
Free to GP practices using EMIS Web, Patient Access claims to be the UK's leading GP online services platform, with 8.2 million patients registered. It allows patients to book appointments, order repeat prescriptions, access their medical records and view test results online.
The app offers patients a list of pharmacy services and a postcode search to find nearby pharmacies that offer that service. For pharmacies, the Patient Access for Professionals portal allows users full control over their listed services and prices, the ability to manage each staff member's availability and provide customers with an online record of appointments.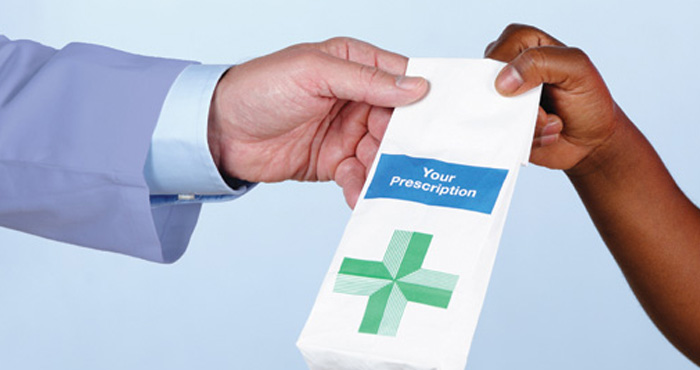 "We are committed to supporting pharmacies in providing better access to consumers," says Wayne Harrison, head of commercial at Numark. "In the past three months alone, there were over two-and-a-half million searches for pharmacy services such as sore throats, uncontrolled asthma and smoking cessation within Patient Access. This presents a huge opportunity for our members to meet patient demand for community pharmacy services."
And then there is the NHS app for patients in England, which went into the Apple App and Google Play store on December 31, 2019. The app allows patients to make GP appointments and re-order prescriptions but, disappointingly for pharmacies, it will not allow patient-pharmacy communication.
Improvements currently in the pipeline include online consultations – the app uses open standards to help suppliers who provide triage systems integrate them with the NHS App. Functionality to allow patients to set, view and change their pharmacy nomination for electronic scripts was due to be piloted in February.
The NHS app is an indication that the health service is ramping up its IT efforts. Health secretary Matt Hancock has been vocal in declaring that the state of online services, basic IT and clinical tools in health and care is far behind where it needs to be.
NHSX has been set up to deliver the open standards, secure identity and interoperability that Hancock sees as critical to the safe and successful use of technology. An early example is the NHS identity concept – a cloud-based solution to provide digital identity – which is likely to be used across various platforms to verify identification.
There are a number of bits of law which need to be clarified for hub-and-spoke in a multi-company environment
Pharmacy2U ruling
While some apps support online pharmacy operations, others take a 'clicks and mortar' approach. The decision in January by NHS Resolution to uphold an appeal against Pharmacy2U's application for a dispensing contract for its new £10 million automated dispensing facility in Leicestershire seems to push the pendulum towards the 'clicks and mortar' approach. The regulations required the appeals committee to be satisfied that essential services would be provided on an uninterrupted basis, in a safe and effective way, across England, and without face-to-face contact.
After a forensic examination of information submitted in the application and Pharmacy2U's SOPs, the committee took the view that the procedures adopted by P2U were not likely to secure the safe and effective provision of a number of essential services. Critically, the committee was not satisfied that all essential services were likely to be secured without face-to-face contact.
The company has been spending heavily on recruiting new NHS patients and the new facility was expected to be able to dispense over 6 million items a month. Another application can be expected. In its initial response to the appeal decision a company spokesman said Pharmacy2U would "ensure all feedback is answered and changes are made to our application".
The NHS app is an indication that the health service is ramping up its IT efforts
Cegedim launches Clinical Decision Support App
Cegedim UK has launched a new app that provides "access to up-to-date, unbiased and reliable medical information, for optimum clinical decision-making". Users can access a full set of details about specific drugs, including indications, contraindications, side-effects, cautions of use and appropriate dosages. The app is free to download by iOS users.
As the pace of change in pharmacy continues to increase, becoming more efficient is crucial in freeing up pharmacists' time to offer patient-facing clinical services. Technology solutions should enable pharmacies to work smarter to achieve cost savings and reduce waste, says Cegedim. And pharmacists need their experience with any technology to be straightforward, value-adding and with real-time outputs. "Pharmacies need automation and innovation, eliminating rekeying of data. They want assistance in moving towards a paperless dispensing environment, they need time-consuming admin tasks eliminated and they need action now – without causing disruption."
Sponsored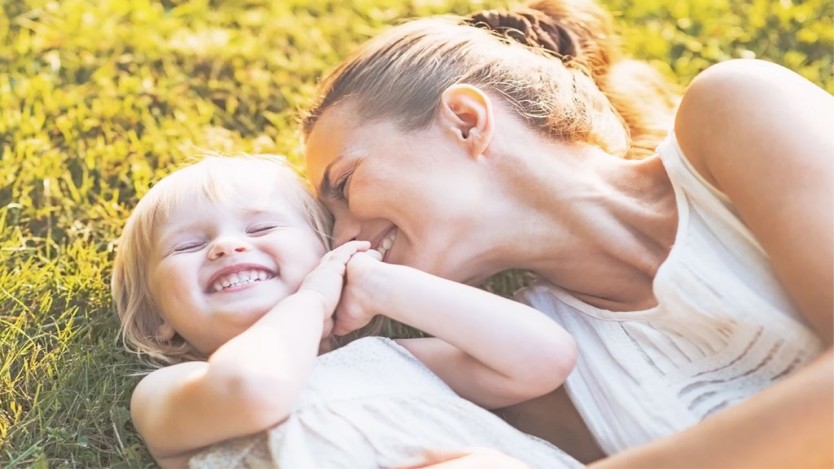 Sponsored education
This interactive video will test and reinforce your knowledge so you can confidently advise parents on common childhood illnesses, such as teething, earache, coughs and colds.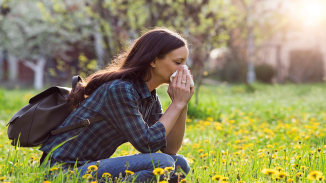 Sponsored education
This module will improve your hay fever knowledge, helping you to understand its impact on sufferers and recommend the right products to ease symptoms
Record my learning outcomes
Clinical
Let's get clinical. Follow the links below to find out more about the latest clinical insight in community pharmacy.
In Clinical
Let's get clinical. Follow the links below to find out more about the latest clinical insight in community pharmacy.
Bookmark