Seasonal woes with an added twist
Clinical
Seasonal woes with an added twist
In Clinical
Let's get clinical. Follow the links below to find out more about the latest clinical insight in community pharmacy.
Bookmark
When it comes to advising customers on how to protect themselves against winter ailments this year, there is the added complication of Covid-19 to take into account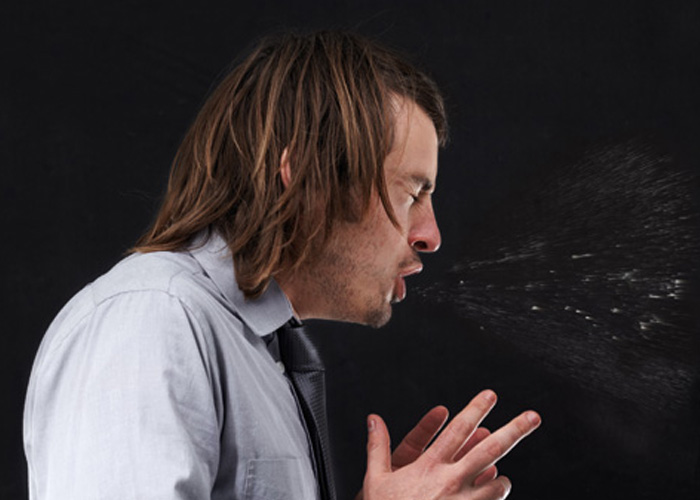 Key facts
• This summer saw a lower-than-average incidence of influenza-like illness
• The Government is aiming this winter to achieve a minimum 75 per cent uptake of flu jabs across all eligible groups
• PHE recommends that everyone should consider a daily vitamin D supplement of 10mcg.
As we enter the colder months, pharmacies are gearing up to help customers ward off seasonal ailments and keep colds and flu at bay, but the ever-present threat of Covid-19 means there is much more to contend with this year.
Recent research from the Royal College of General Practitioners showed that this summer saw a lower-than-average incidence of flu-like illness, thanks in part to social distancing measures and an increased public awareness of good hygiene due to Covid. However, with the initial easing of lockdown in the summer, RCGP chair Martin Marshall said the number of people seeking medical assistance from their GP was "returning to normal, and we have started to see rates of illnesses such as the common cold increasing".
Although not necessarily surprising at this time of year, this is a timely reminder of the importance of maintaining good hygiene measures, as well as all the other ways people can protect themselves, not only against Covid-19, but other common winter illnesses.
Encouraging your customers to have a flu vaccination is a simple step they can take to help protect themselves and others ahead of the winter flu season, especially as coronavirus infections continue to rise. This is particularly important for those in the groups considered more 'at risk' for flu and its complications – which include older people, the very young, pregnant women, those with underlying conditions such as chronic respiratory or cardiac disease, and people who are immunosuppressed.
This year the recommendations also include anyone who is the main carer of an older or disabled person, a household contact of someone on the shielded patients list for Covid-19, and children aged two to 11 years old on August 31, 2020.
A major new public facing marketing campaign to encourage take-up of the flu vaccine amongst eligible groups is taking place, with the Government aiming to achieve a minimum 75 per cent uptake across all eligible groups. People aged 50-64 years will also be eligible for a free vaccine later in the year, once the vaccination programme for those in the most at-risk groups is well underway.
In addition, the Government is also examining the possibility that both the flu vaccine and the Covid-19 vaccine, if and when it is available, could be delivered at the same time – and this could include vaccination by community pharmacists in primary care.
However, while the good news is that research by Boots UK revealed that almost a third (32 per cent) of people were planning on getting vaccinated this year as they were more aware of the need to protect themselves against flu as a result of the coronavirus pandemic, almost a quarter (24 per cent) of respondents were unaware that they could get a free NHS flu vaccination from their local pharmacy if they are part of a group deemed 'at risk'.
It is important to stress to customers that the flu vaccination does not prevent Covid-19. However, because both these viruses have an impact on the respiratory system, Anne Higgins, director of stores at Boots UK, says it is worth explaining to people that as Covid-19 continues to be present in the UK, if a person could be prevented from having flu, it can be a huge benefit to their overall health including their immune system.
"We also know that winter is a particularly busy time for GPs and hospitals, so getting vaccinated early to protect against flu could help reduce the risk of the NHS becoming overwhelmed with cases of both flu and Covid-19," she adds.
Graham Phillips, director and superintendent pharmacist of Manor Pharmacy Group, agrees. "I would say definitely have a flu jab because the last thing you want is flu to weaken you and Covid to finish you off." However, he points out there is a caveat. "People think the flu jab can do the job on its own, but the body still has to do most of the work, and if our health is compromised it can't do the work. For example, one night of poor sleep alone weakens the immune system, thereby rendering the flu jab less effective."
I would say to customers definitely have a flu jab because the last thing you want is for flu to weaken you and Covid to finish you off
Reassuring customers
Even with the easing of lockdown – in some parts of the country at least – many people are still not venturing out as much as they used to pre-Covid, and while plenty may be keen to have a flu jab from a pharmacy, they might still be nervous about how that can be carried out in a Covid-safe manner. So how can pharmacists reassure them?
"If customers are worried about coming into the pharmacy and having to be close to the pharmacist in order to have a flu jab, I point out that it is no different from going to their GP surgery," says Graham Phillips. "We use social distancing and proper Covid-secure standards. Of course, life isn't without risk and the risk isn't zero, so people have to weigh up the balance of the various risks for themselves."
There are steps customers can take before coming in-store that may help them feel more prepared, which will also protect pharmacists and their teams. Most importantly, pharmacists need to make it clear when people are booking in for a flu vaccination that if they are displaying any Covid symptoms prior to their appointment, they must cancel.
At Boots, customers are asked to read key information online and, where possible, attend the appointment on their own to avoid overcrowding. A spokesperson says the multiple is even going as far as "advising customers to bring their own pen to complete any essential paperwork and asking them not to speak to the pharmacist during the actual vaccination to minimise the risk of droplet spreading".
If a pharmacy's consultation room is small, it may be better to keep the door open during the appointment while still maintaining confidentiality, and of course the room must be thoroughly cleaned at regular intervals throughout the day as well as between each appointment.
Pharmacy staff may also be nervous about the increased proximity to customers, but Graham Phillips says engaging them all throughout the season should help allay their fears. "I am expecting a greater uptake of jabs this year and we worked hard to get ready", he points out.
"We looked at all the guidance and decided as a group on how to implement it. I'm also determined that we will always have all the appropriate PPE – I'm not prepared to take no for an answer on that. Another thing we are doing is explaining to customers when they book that it is going to be a slower process than usual and that this is for our protection as well as theirs. After all, if the team gets ill and we have to isolate and shut, patients will lose access to the pharmacy."
Lifestyle advice
While flu vaccinations get the most publicity when it comes to public awareness as the colder months approach, it is worth reminding customers about some lifestyle tweaks they can make to keep themselves as healthy as possible throughout the winter.
A cornerstone of this, according to Graham Phillips, is eating healthily. "This is because the microbiome in the gut and respiratory tract protects the integrity of the lining and that makes a person resilient – in particular the microbiota in the gut, which not only maintains the integrity of the gut lining but also manufactures the vitamins that protect health. A diet high in sugar, carbs and processed food has a direct negative affect on the microbiota, causing systemic inflammation as well as weakening the immune system."
Healthy eating and regular exercise will also help to maintain optimum weight, which is another way of protecting against a whole range of conditions and illnesses including, it appears, Covid-19.
Vitamin D supplements
While he is not a believer in expensive supplements "which end up as expensive urine", Graham Phillips suggests "almost anyone will benefit from supplementing with vitamin D + K2, magnesium and slow-release vitamin C in high doses, to protect their general health and specifically their immune system function".
With many people experiencing reduced exposure to sunlight while staying at home or self-isolating during lockdown, vitamin D in particular has been hitting the headlines recently, not least because of claims that it may have a role in the body's immune response to respiratory viruses and therefore might help to prevent or treat Covid-19.
Public Health England (PHE) updated its guidance on vitamin D in April to recommend that everyone considers a daily vitamin D supplement of 10mcg, although Sarah Coe, nutrition scientist at the British Nutrition Foundation, stresses that this is "in order to protect musculoskeletal health, rather than provide protection against Covid-19".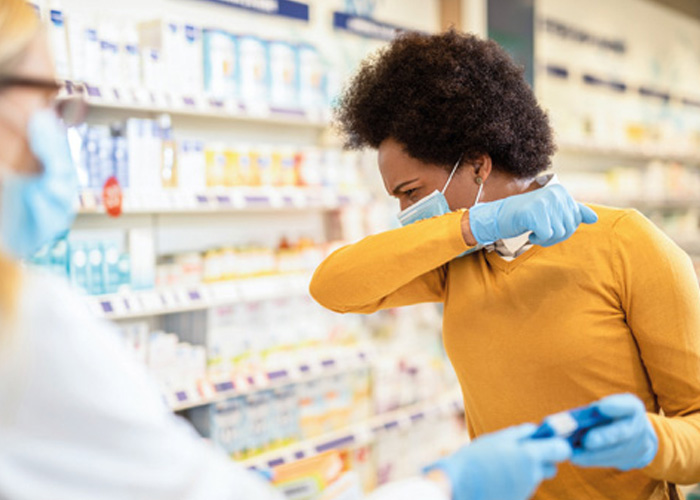 Mentioning moderation
It is not only the beneficial things that people add to their routines or put in their bodies that help maintain good health – what they take out is also important. During stressful times, including the run-up to the festive period, individuals tend to over-consume things that might not be great for their health, such as certain unhealthy foods, alcohol and cigarettes.
So now is the time of year for pharmacy teams to really promote all the services on offer to customers. From smoking cessation to weight management and diabetes checks, pharmacists and their support staff have a wealth of information and advice readily on hand to help people adopt healthy lifestyles.
This also gives pharmacists the opportunity to talk about suitable medicines to deal with common winter illnesses. Very few people buy winter remedies when they are not ill, so another thing pharmacy teams can do at this time of year is to encourage customers to create their own bespoke winter remedies kits in advance. If they are not ill, they won't feel so pressured to buy – and they will appreciate some honest advice and concern.
By promoting a 'prevention is better than cure' approach, pharmacists can help customers to plan ahead for the ailments that crop up in winter and ensure that those who might be at risk are prepared and supported.
Almost anyone will benefit from supplementing with vitamin D + K2, magnesium and slow-release vitamin C in high doses to protect their general health and specifically their immune system function
Healthier habits
"With a higher proportion of consumers adopting healthier habits, coupled with social distancing due to Covid, greater attention to hygiene and the surge in de- mand for the flu vaccination this year, we are expecting cold and flu incidence rates to drop," says Olbas brand manager Claire Campbell.
"Despite this, we are still expecting preventative pur- chasing behaviour and a shift towards treating aliments at the first sight of being unwell.
"Social distancing will have an impact on dwell time in pharmacies, meaning clear and easy-to- navigate category management and store layouts will be more important than ever. Having a clear distinction between pharmacy services, such as flu vaccinations and prescriptions, and the retail offering will help to minimise overcrowding."
In addition, displaying different formats will help consumers to consider and compare the variety of choice they have quickly and easily, she says.
"For the elderly and at-risk groups, it is likely that shopping habits will continue to shift towards online and at-home delivery versus in-store. Pharmacies can help vulnerable groups by offering greater ease-of-access through free delivery services and making websites user-friendly."
The coming cold and flu season promises to be the most busy and challenging ever for pharmacy. Early preparation is key.
Record demand for flu jabs but supply problems strike early
This year's pharmacy flu vaccination service got off to a flying start with pharmacies reporting record demand. However, concerns are mounting amid difficulties in sourcing flu jab supplies.
The first four weeks of the service saw community pharmacists vaccinating over 650,000 NHS patients – three times the number in the same period last year. All pharmacies reported a massive increase in public demand for flu jabs, in some cases up to ten times normal levels.
Commenting on these initial figures, Simon Dukes, chief executive of PSNC, said: "Community pharmacy was first out of the blocks in the NHS's effort to vaccinate a record number of people against flu. This is yet another excellent example of how community pharmacy can respond to the needs of patients and the NHS even in the midst of a global pandemic.
"Demand is clearly being driven by changes in patients' attitudes towards the risk of respiratory infections as a result of the ongoing Covid-19 pandemic. However, the accelerated start to the service this year meant that many pharmacies are temporarily out of stock of vaccine before further supplies arrive as part of staged deliveries."
As this issue of Pharmacy Magazine went to press, PSNC was discussing with DHSC the best approach for distributing the vaccines in the Government stockpile to community pharmacies. "We are pushing for the sector to have a priority call on this stock as soon as it starts to arrive in November," said Dukes. Some pharmacies have had to stop taking new bookings for flu vaccinations because of the strain on stock levels caused by this record demand.
However, the Department of Health and Social Care told Pharmacy Network News that deliveries of flu vaccines for at-risk groups "will continue
in all areas in England throughout the winter months. Delivery of flu vaccinations is phased over the autumn and into winter, and priority is given to those who are most at risk with others being asked to wait to later in the year. With Covid-19 still circulating, it is more important than ever to have the flu jab this winter and we have sufficient vaccine for up to 30 million people to be vaccinated in England."
This significantly increased demand sits alongside a complex flu vaccination manufacturing process, explains PSNC.
Orders for vaccines for this year had all been placed many months before the start of the coronavirus pandemic – and within the global vaccine manufacturing system there is very limited capacity to flex orders once placed.
As part of the Government's Covid-19 response, the DHSC said it had anticipated the increase in demand for vaccine and worked with several manufacturers to obtain additional supplies for the UK. These will go into the central stockpile for distribution from next month. Details about exactly when and how this will happen are eagerly awaited...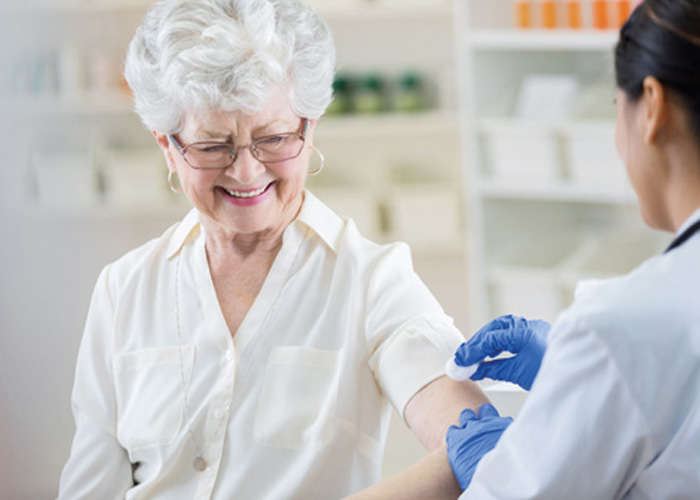 Clinical
Let's get clinical. Follow the links below to find out more about the latest clinical insight in community pharmacy.
In Clinical
Let's get clinical. Follow the links below to find out more about the latest clinical insight in community pharmacy.
Bookmark