Clinical
Promoting good oral care
In Clinical
Let's get clinical. Follow the links below to find out more about the latest clinical insight in community pharmacy.
Bookmark
Pharmacy teams are well-placed to sink their teeth into the oral health challenges described by the Oral Health Foundation in its five-year plan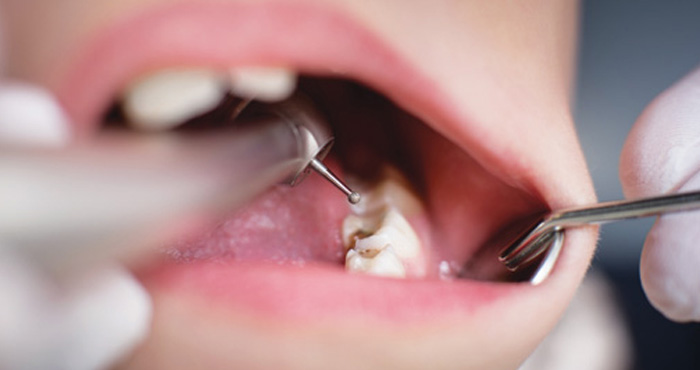 Learning objectives
After reading this feature you should be able to:
Understand the problems caused by poor oral care
Provide practical advice to help customers improve their oral health
Explain the key principles of good denture care.
In an ambitious five-year plan that aims to "eradicate dental disease and build a healthier society", the Oral Health Foundation (OHF) has launched a new strategy, which runs until 2024.1,2
According to the latest figures, tooth decay continues to rank as one of the most common health problems in the UK, with over half of adults having one or more decayed or damaged teeth.3,4 Perhaps more worrying is the statistic that nearly three-quarters of children aged eight to 15 years also show evidence of tooth decay, as do a quarter of those under five years of age.3-5
"Despite many positive changes to the landscape of oral health, there is still more work to be done," says Dr Nigel Carter, chief executive of the OHF. "Twice daily brushing with a fluoride toothpaste, low sugar diets and regular dental visits remain
key messages."
A quick glance at the OHF report's key pledges reveals many areas that are ripe for pharmacy involvement, most notably:1,2
Helping the most vulnerable members of society by running oral health campaigns across local communities
Making sure young people are given the very best start in life by providing them with the means to have a healthy mouth
Giving all people access to free, practical and emotional support for their oral health problems.
A significant proportion of adults and children in the UK are not currently registered with a NHS dentist, which makes pharmacy an important source of accessible oral care advice. In its report the OHF highlights the importance of receiving support in a "friendly and comfortable" atmosphere.
The role of pharmacy is particularly important for the estimated one in six people who suffer with dental anxiety, which may prevent them from seeking help for tooth and gum problems.1
Promoting good oral care
As in most areas of healthcare, prevention is better than cure when it comes to tooth decay and oral diseases. For most people, the measures needed to boost oral health are neither complex nor time-consuming. For example, the OHF report highlights simple twice-daily brushing as one of the three critical challenges still to be overcome. Key actions that pharmacy teams should advise customers to take include:
Brushing teeth before bed and on at least one other occasion with toothpaste containing 1,350-1,500ppm fluoride
Reducing the amount of sugar in their diets
Stopping smoking and avoiding use of other tobacco products
Adhering to the recommended levels of alcohol consumption.
Pharmacies can also encourage customers to engage with available NHS dental services if they haven't already done so. In its guidance on adult oral health, the NHS recommends regular dental check-ups for everyone, even people with no teeth and those free from any apparent problems. The NHS also urges anyone with a non-healing, non-painful ulcer present for two weeks or longer to consult a dentist urgently.5
"If a customer requests a product to treat a mouth ulcer, sensitive teeth or other 'strangeness' in their mouth, you could simply ask 'have you seen a dentist about this?'," says Miranda Steeples, dental hygienist/therapist and honorary treasurer of the British Society of Dental Hygiene and Therapy (BSDHT).
"For customers asking for products to treat a dry mouth or oral thrush, advise them that a regular dental check-up would help to keep a watch-out and maybe even prevent these problems from occurring in the first place."
Twice daily brushing with a fluoride toothpaste, low sugar diets and regular dental visits remain key messages
The wider impact
It is important all pharmacy staff recognise the reciprocal impact of lifestyle issues on oral health and the negative effects that poor oral hygiene can have on general health. "Poor oral health can have a devastating effect on a person's life – both for their physical health and mental well-being," explains the OHF report.
A similar point is made in a recent two-part series in The Lancet. This argues that the isolation of oral health from traditional healthcare has contributed to the persistent global burden of oral diseases, which now rank as the most expensive condition in the EU behind diabetes and cardiovascular diseases.
Despite this substantial burden, oral health has been "woefully neglected", says The Lancet, which notes that "in high-income countries, the current treatment-dominated, increasingly high-technology, interventionist, and specialised approach is not tackling the underlying causes of disease and is not addressing inequalities in oral health".6
Optimal brushing
Where the opportunity presents, it is important pharmacy staff take the time to educate customers on the optimal technique for brushing teeth. Miranda Steeples suggests that when a customer is buying a toothbrush, they are asked if they need anything to clean in between the teeth as well, because a toothbrush will not access these spaces.
"If a customer is looking for a whitening toothpaste to remove smoking stains from their teeth, pharmacy staff should consider directing them to their smoking cessation service," she says.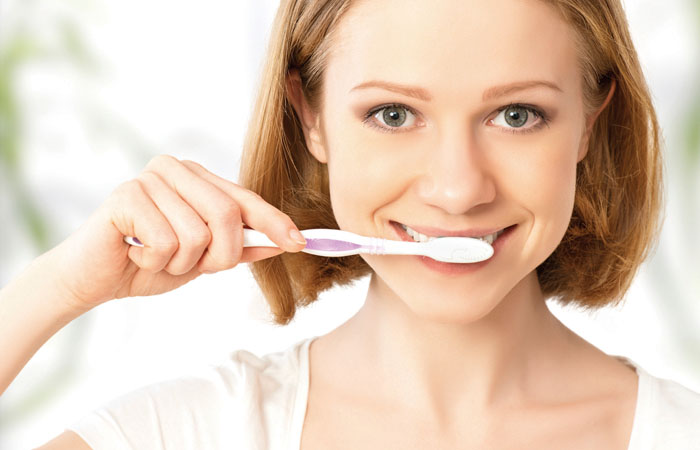 A proper tooth brushing technique should include:
Using a medium textured manual toothbrush or a round-headed oscillating/rotating electric toothbrush
Trying to move the brush head along the gumline in small circles to remove the plaque without causing damage to the teeth or gums. Scrubbing too hard should be avoided
Avoiding rinsing after brushing by just spitting out the excess paste. This will allow the teeth to continue taking up the protective fluoride and help prevent decay
For customers who favour fluoride mouthwashes, these are best used at a separate time to brushing to give the teeth an extra boost of fluoride.
Lifestyle issues
As part of its five-year strategy, the OHF will organise specific oral health campaigns targeting sugar, dementia, alcohol, smoking and drug awareness – all factors that have been singled out due to their negative impact on oral health.
Customers will probably be well aware that limiting sugar intake in food and drink is key to tooth decay prevention. Practical advice on how to achieve this could include:
Looking out for 'hidden' sugar in foods – listed as ingredients ending in 'ose'. Molasses, hydrolysed starch, invert sugar, corn syrup and honey are other common guises for sugar
Swapping high sugar breakfast cereals for plain porridge, wholewheat cereal biscuits or shredded wholegrain pillows
Switching to sugar-free or lower-sugar jams and spreads
Avoiding adding sugar to cereal or other foods
Being aware of high sugar levels in savoury foods such as ready-made soups and sauces, dressings, condiments and takeaways/ready meals
Trying lower-calorie substitutes for popular snacks like biscuits, cakes and chocolate
Eating dried fruit with meals only and not as a snack
Limiting intake of sugary drinks by cutting down on sugar added to coffee and tea or switching to sweeteners; limiting fruit juice intake to 150ml/day
Setting ground rules on desserts (e.g. only at weekends) or opting for lower-sugar options such as rice pudding or plain yoghurt.
The NHS advises that only 5 per cent of the energy consumed per day (around 30g) should be derived from added sugars. Any food or drink that contains 22.5g or more of total sugar per 100g is classed as high sugar and should be avoided or its intake limited.
Key facts
Tooth decay currently ranks as one of the most common health conditions in the UK
The Oral Health Foundation has launched a five-year plan aimed at boosting oral health and eradicating dental diseases
Pharmacy has an important role to play in promoting good oral health.
General and mental health
From a mental health perspective, the OHF report highlights how oral diseases can often lead to feelings of anxiety, confusion and helplessness. Conversely, stress and other mental health disorders such as depression can have an adverse impact on oral health habits. "Stress can affect the immune system and lead us towards unhealthy habits or to neglect good habits," says Miranda Steeples.
Raising awareness of the wider impact of poor oral hygiene on a person's general health is also important. Flagging the conditions that can be exacerbated by poor oral care will not only educate customers on the inherent risks but may help motivate them to improve their overall oral health.
Gum health is linked with heart health and dementia, so encouraging customers to maintain regular dental examinations, to brush twice a day with a fluoride toothpaste and to clean in between their teeth every day will go a long way to supporting them, says Steeples.
Nigel Carter agrees, pointing out that "gum disease is one of the main causes of tooth loss in adults and is increasingly being linked to other general health conditions like heart disease, diabetes and some forms of dementia."7
A recent study also revealed that gum disease can double the risk of suffering a stroke, possibly due to inflammation-mediated changes in blood and oxygen flow to the brain.7
In further evidence of the potential systemic effects of poor oral hygiene, "there is also a bidirectional link between diabetic stability and mouth health", says Steeples, "so any customers collecting medication for diabetes could be reminded of the importance of regularly seeing a dentist or dental hygienist to maintain oral health".
Pregnancy and the menopause can also cause gum bleeding due to fluctuating hormone levels. Customers may require reassurance and encouragement to maintain good oral habits, and anyone with undue concerns should be advised to see her dentist or dental hygienist.
"Some medications for general health conditions – for example, those for acid reflux, nerve pain, some painkillers and anti-depressants – can also lead to a dry mouth," notes Steeples. "Offering a fluoride mouthwash to help protect the teeth and advising on salivary substitutes will help these customers maintain their oral health."
To help support the roll-out of its ambitious oral health strategy, the OHF plans to arm organisations – including pharmacies – with a diverse range of physical and digital resources to help educate and motivate people about oral care.
"Learning about oral health from a trusted source, and in an engaging manner, can make people more aware about the importance of a healthy mouth," notes the report. Pharmacies are encouraged to prioritise oral health within their communities by getting actively involved in new oral health campaigns, as well as supporting existing initiatives such as National Smile Month and Mouth Cancer Action Month.
Oral diseases now rank as the most expensive condition in the EU behind diabetes and cardiovascular disease
Denture care: there is scope for improvement
With the proportion of people aged 60 years or over set to double in the next 30 years, loss of natural teeth and an increase in denture wearers in the UK is an inevitability.8
Proper denture care is particularly important for older pharmacy customers as lack of denture cleanliness allows deposits such as plaque, calculus and food debris to build up and can contribute to oral issues including denture stomatitis, undesirable odours and tastes, and staining.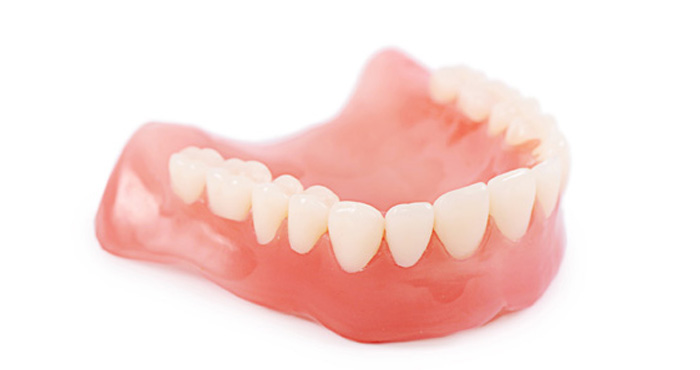 A person's general health can also be affected by poor denture care, with a recognised link between denture deposits and the risk of systemic diseases, notably MRSA colonisation and aspiration pneumonia.
Available evidence suggests significant scope for improvement in denture care, with surveys revealing that the majority of the current denture-wearing population are failing to keep their dentures clean.8 People continue to employ a variety of inventive but inappropriate cleaning agents ranging from soap and water to toothpaste and bleaches.
Four pillars
According to the OHF, the four pillars to optimal denture care are:8
Clean dentures daily using mechanical action (i.e. brushing with a tooth or denture brush and an effective, non-abrasive denture cleanser – not toothpaste). Several chemical formulations for denture cleansers are available but there is no evidence to support the superiority of any one product over another
Soak daily in a denture-cleansing solution to remove the remaining plaque and disinfect the denture. Remind customers that denture-cleansing solutions should only be used outside the mouth and the manufacturer's guidelines should be followed closely
Do not keep dentures in the mouth overnight (unless there are specific reasons for doing so). This advice is particularly important for frail or institutionalised older people or those at risk of developing denture stomatitis
Engage in a regular denture 'recall and maintenance' programme with a dental professional.
"Pharmacists should ensure they stock a selection of denture soak tablets and brushes and perhaps a leaflet with denture care advice for customers to take away with them," suggests Miranda Steeples. "If a customer purchases denture fixative, for example, ask if they're happy with cleaning the denture every day and leaving it out of the mouth now and again to give the oral tissues chance to breathe and reduce the risk of developing oral thrush.
"If a customer needs fixative, it may be due to dry mouth – so recommend a saliva substitute. Or they might have a poor fitting denture, which might necessitate a trip to the dentist to improve this to prevent mouth ulcers or soreness."
References
Oral Health Foundation. Better oral health for all – Our strategy to 2024
Mentalhealth.org. Tooth decay
Public Health England. Child oral health: applying all our health. Guidance. Updated 28 August 2019.
The Lancet. Oral health series. Published July 18, 2019
Oral Health Foundation. Gum disease doubles stroke risk, according to new study. Press release: 25 November 2019
Oral Health Foundation. White paper on optimal care and maintenance of full dentures for oral and general health. August 2018
Sponsored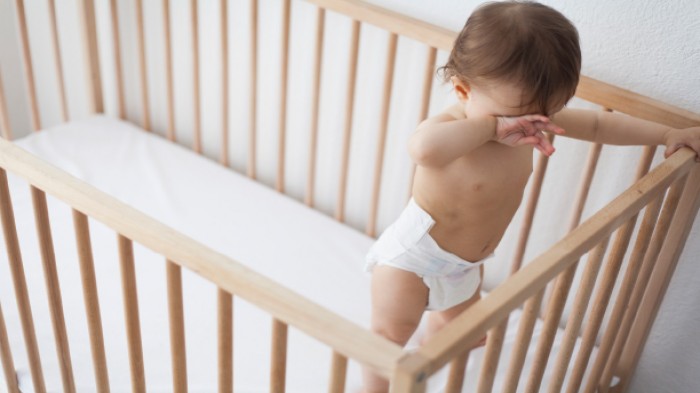 Sponsored education
Prepare to advise parents and carers on appropriate management of their children's eczema.
Sponsored education
Work through a customer consultation to determine the possible cause of stinging, gritty eyes and recommend an effective treatment to help ease these symptoms.
Record my learning outcomes
Clinical
Let's get clinical. Follow the links below to find out more about the latest clinical insight in community pharmacy.
In Clinical
Let's get clinical. Follow the links below to find out more about the latest clinical insight in community pharmacy.
Bookmark