Making self care a policy priority
Clinical
Making self care a policy priority
There is still some way to go before self care is established as a policy priority and included in healthcare frameworks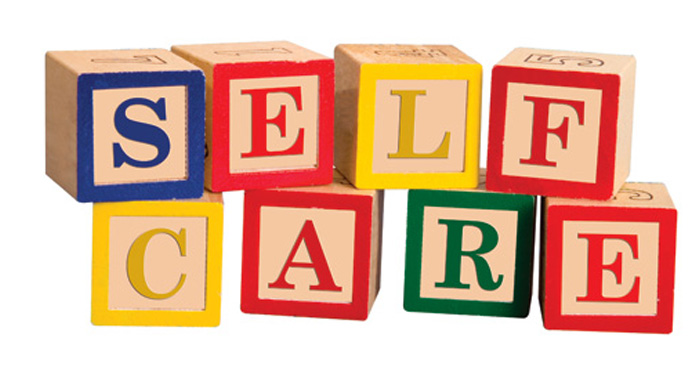 In October 2019, a report by the Economist Intelligence Unit, sponsored by consumer healthcare company RB, explored the key elements and drivers for self care.
Enabling People to Manage their Health and Wellbeing: Policy Approaches to Self-Care highlighted the importance of self-medication, especially for self-limiting conditions, and how OTC medicines could play a more significant role in helping people to manage their own health.
Self care is a broad concept with no single definition, but it largely means 'the ability to maintain and improve one's health, prevent or limit diagnosed illnesses and address self-treatable conditions'. It doesn't just involve self-medication, but also hygiene, nutrition, lifestyle, environment (e.g. living conditions) and socio-economic factors (e.g. cultural beliefs).
According to the Economist Intelligence Unit report, "many people lack confidence in maintaining their health and managing their condition, but are eager to do more … Those engaged with self-care also show optimal health outcomes and a higher quality of life, while putting less strain on the health system … Interviewees suggest patients will be most successful when healthcare professionals are trained to support them in self-care
and can provide guidance as appropriate".
Key facts
Self care is a broad concept with no single definition
A recent survey showed that community pharmacists' knowledge of OTC analgesics was inconsistent with the current evidence base
People with low health literacy tend to abandon self care.
Combined approach
To establish self care as a first-line approach it first needs to be fully integrated into the healthcare system, the Economist Intelligence Unit report says.
GPs, pharmacists and other healthcare professionals need to work together to change the public's perception and experience of primary care and, in particular, community pharmacies. Research shows that pharmacists are generally still underused, due to lack of knowledge about their skills and services.
"Pharmacists need to be more assertive in advising patients about their health, not just help them fill up their medicine cabinet, by giving out appropriate advice," says Terry Maguire, community pharmacist and senior lecturer at the School of Pharmacy at Queen's University Belfast.
"Our antibiotic prescribing project last year, for example, when GPs sent patients to pharmacies for a CRP test to check for bacterial infections, showed impressive impact on reducing antibiotic prescribing. GPs also need to be educating patients, sending them directly to pharmacies."
It is hoped that the new Community Pharmacist Consultation Service in England will "connect patients who have a minor illness or need an urgent supply of medicines with a community pharmacy", says NHS England.
"The CPCS is a starting point to position pharmacies within a minor ailments triage system," says Fin McCaul, managing director of Prestwich Pharmacy in Manchester.
"At first, referrals are through NHS 111 but, over time, this will grow to include GP referrals and the NHS App. Public health campaigns and national winter campaigns highlight pharmacy as a first port of call, and it is hoped that going to a pharmacy first will eventually become default for most patients."
Overcoming barriers
In November 2019, the PAGB issued a report – Overcoming the Barriers to Self Care – to mark Self Care Week. This report explored three initiatives involving community pharmacists and GPs that could help to expand pharmacy's role over time:
Introducing 'recommendation prescriptions' for GPs. This would help to support patients "to understand that they did not need a GP consultation [for] their symptoms, and direct them to a pharmacy for appropriate advice and treatment"

Enabling community pharmacists to refer to other healthcare professionals

and services (e.g. x-rays or physiotherapy) to encourage people to visit the pharmacy first. Clear referral pathways need to be established

Giving community pharmacists read-and-write access to patients' medical records so that pharmacists can update them in real

time to ensure consistency

in healthcare.
"The benefits of self care have been widely accepted," says John Smith, PAGB chief executive. "It is clear from our analysis that when local healthcare professionals work together, the barriers to self care can be overcome."
Pharmacists need to be more assertive in advising people about their health
Pharmacy education
The appropriate use of OTC medicines is an important aspect of self care.
"Pharmacists are trying to change their role from providers of medicines to providers of advice, so need to be more proactive with marketing drives," says Fin McCaul. But pharmacists need to ensure they have up-to-date knowledge, not only about new over-the-counter medicines but also about already established products.
A recent survey published in the Self Care Journal revealed that community pharmacists' knowledge and beliefs around the efficacy and safety of OTC analgesics are inconsistent with the current evidence base in the literature.
"There can be an ongoing training issue, as shown recently in this survey," says Terry Maguire. "Pharmacists need to keep checking for any updates to ensure that they have the most recent information available."
The PAGB report highlighted the importance of effective sharing of clinical information between community pharmacists and GPs.
"In some areas, pharmacists have full access to GP records –but there are still some concerns to address," says Fin McCaul. "There are currently different digital recording systems for GPs, hospitals, pharmacies and nurses – so this isn't just a community pharmacy issue."
Improving health literacy
According to the Economist Intelligence Unit report, health literacy is the "ability of a person to locate and evaluate relevant health information and apply it in ways that prevent illness and improve their health-related behaviours".
Research shows that people with low health literacy tend to abandon self care and seek advice from a doctor earlier than necessary for self-limiting minor ailments. Those with high health literacy are more confident in making decisions relating to healthy choices, self-diagnosis, self-treatment and the effective use of medicines and health technology.
Improving health literacy isn't just about educating patients to read or understand instructions – it is also about simplifying communication by healthcare professionals, including community pharmacists, during clinical visits. "Health literacy is more than just making sure people can read medicine labels," says Terry Maguire. "It involves better communication and making sure that people understand the underlying facts to improve their health."
Sponsored
Understand how fungal nail infections develop and help manage customer expectations around treatment
Upgrade your contraceptive consultations by exploring the interactive pack to learn about a daily oral contraceptive pill
Record my learning outcomes
Clinical
Inspiring stories related to health, fitness and the pursuit of wellbeing