Clinical briefing: Pharmacists helping with osteoporosis risk
Clinical
Clinical briefing: Pharmacists helping with osteoporosis risk
In Clinical
Let's get clinical. Follow the links below to find out more about the latest clinical insight in community pharmacy.
Bookmark
Osteoporosis is a serious and common problem in the UK, so a programme that sees pharmacists help identify patients at risk of the disease proving so successful that it has been included on the NICE shared learning database is good news indeed
Our bones – which range from the 3mm long stapes in the middle ear to the femur, which accounts for about a quarter of our height – put up with a lot. For instance, a study of 70 children, aged on average 10 years, found that jumping generates forces between 2.1 to 5.3 times their body weight. So, for an average child (36.4kg),1 the skeleton needs to resist up to about 30 stone.
Some studies suggest the force is even greater when children jump from increased heights – up to 8.5 times their body weight1 or almost 50 stone.
Frequent fractures
Not surprisingly, broken bones are common. About 30 per cent of boys and 19 per cent of girls break a bone before their 18th birthday.2 Bone mineral density (BMD) peaks in the late 20s and then declines, sometimes precipitously. Some 3 million people in the UK have osteoporosis, according to the National Osteoporosis Society.
Every year, the population experiences more than 300,000 fragility fractures, often after a minor bump or fall – so ensuring optimal bone health is important throughout life.
According to NICE, 8-24 per cent of children have low levels of vitamin D. In addition to helping the skeleton resist the rough-and-tumble of childhood, vitamin D also helps to reduce the risk of serious diseases. Hospitalisations for rickets reached a low of 3.4 children younger than 15 years per million between 1991 and 1996, but the deficiency disease is making a comeback.
Hospitalisations reached 17.8 children per million between 2007 and 2011 – with most of these younger than five years.3
Vitamin D deficiency can also cause myopathy and hypocalcaemia, which may result in seizures.4
Children with vitamin D deficiency or low calcium intake could also be storing up problems. Peak BMD depends partly on the levels of vitamin D and calcium during childhood.
Rapid decline
In women, BMD shows little, if any, decline before or early in the perimenopause but declines rapidly in the late perimenopause and the first few years after the menopause.5
Women lose about half of their trabecular bone (the honeycomb in the centre) and almost a third of their cortical bone (the hard outer shell) during their life. About half of this decline in BMD occurs during the first 10 years after the menopause.5 This skeletal erosion means that a 50-yearold white woman has a 15-20 per cent risk of suffering a hip fracture and a 50 per cent risk of any osteoporotic fracture during the rest of her life.6
Pharmacists can help prevent osteoporosis by recommending that patients exercise, avoid smoking and excessive alcohol intake, and have an adequate intake of vitamin D and calcium.6 Pharmacists can also help identify patients at risk of osteoporosis, such as those taking glucocorticoids longterm.
Collaboration
An audit of 20 patients from Birmingham in 2017 found that just five complied with the National Osteoporosis Guideline Group recommendation that people at high- and intermediate-risk should take bisphosphonates, unless contraindicated. A multidisciplinary collaboration, including practice pharmacists, used education, template changes and computer searches every two months to improve case finding.
After six months, 92 per cent of 23 eligible patients, including all those at high-risk, took bisphosphonates. The team informed all at-risk patients about bisphosphonates' benefits and side-effects, who then made an informed choice about whether to take the drugs.7
Recently, the Academic Health Science Network for the North East and North Cumbria (AHSN NENC) collaborated with pharmacists from Interface Clinical Services to identify patients at risk of fragility fracture, osteoporosis or both.
The programme is now included in the NICE shared learning database as an example of how to implement guidance on assessing the risk of fragility fracture (CG146). The programme involved 20 general practices with a registered population of almost 260,000 patients. Pharmacists from Interface Clinical Services used their Attend2 Fracture tool in a systematic audit to improve case finding.
During case reviews, GPs could prescribe or optimise bone sparing agents and identify patients at risk of calcium and vitamin D deficiency. The audit also identified patients who might need further assessment, bone densitometry or education to improve compliance.
Patients identified
The pharmacist reviews identified 8,022 patients with a greater than 20 per cent risk of experiencing a major osteoporotic fracture in the next 10 years. The review also identified 2,890 patients requiring treatment. About half of these patients were untreated, had no previous evidence of a bone health assessment or both. In addition, pharmacist reviews identified 520 patients who had taken bone-sparing agents for more than five years and who may be suitable for discontinuation or treatment holidays.
"Within the untreated cohort alone, the 10-year probability of hip fracture predicts 140 hip fractures at a direct hospital cost of almost £2.3m," said Mike Drakard, CEO of Interface Clinical Services. "With effective treatment, a 40 per cent reduction in hip fracture incidence is possible in this population, with potential net direct cost savings of approximately £900,000."
"Improvements in bone health can be achieved through a range of non-medical and medical interventions," added Sue Hart, bone health programme manager for AHSN NENC. "These might include diet and lifestyle modifications, exercise and mobilisation, bone-sparing therapy, calcium and vitamin D supplementation, for example.
"In order to achieve this, we first needed to identify the 'at risk' patients. Working with the pharmacists from Interface Clinical Services has enabled us to do this and greatly improve the bone health for many people within our region by preventing long-term problems and associated costs. Due to its success, we now aim to deliver this programme on a national footprint throughout the whole AHSN network."
References
1. British Journal of Sports Medicine 2005; 39:10-14
2. Bone 2016; 85:9-14
3. The Lancet 2014; 383:597-598
4. The Journal of Clinical Endocrinology & Metabolism 2015; 100:E91-E95
5. The Journal of Clinical Endocrinology & Metabolism 2008; 93:861-868
6. New England Journal of Medicine 2016; 374:254-262
7. Journal of Clinical Densitometry DOI:10.1016/j.jocd.2018.03.009
Sponsored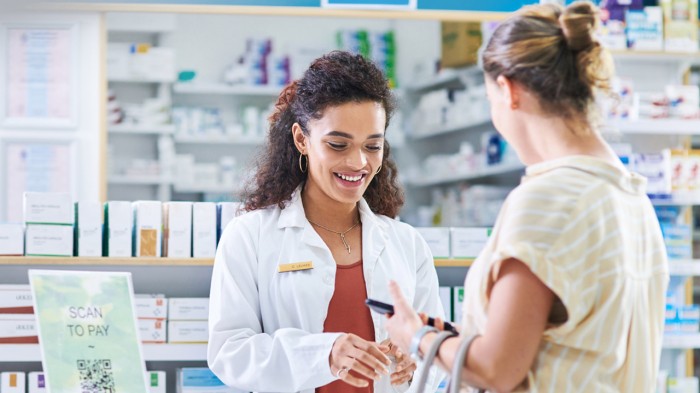 Sponsored education
Refresh your knowledge on managing mild to moderate pain and understand when a combination product can help.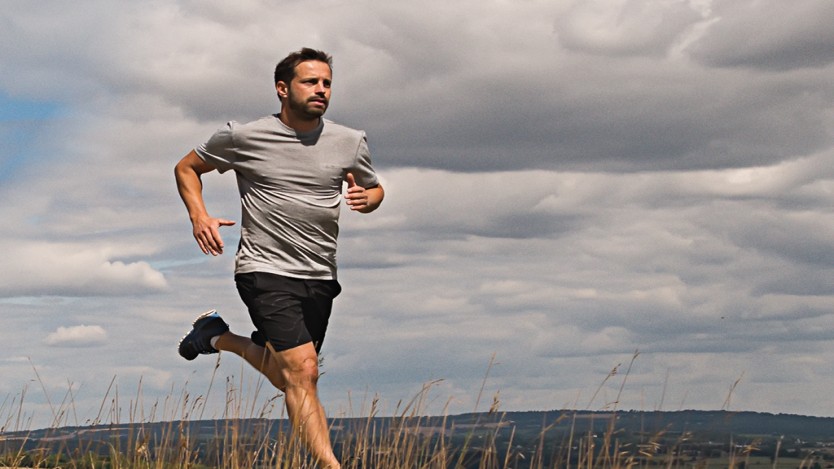 Sponsored education
Make the right recommendations to support customers to stop smoking
Record my learning outcomes
Clinical
Let's get clinical. Follow the links below to find out more about the latest clinical insight in community pharmacy.
In Clinical
Let's get clinical. Follow the links below to find out more about the latest clinical insight in community pharmacy.
Bookmark