The role of community pharmacy in social prescribing
Analysis
The role of community pharmacy in social prescribing
Community pharmacists and their teams can play an important role in ensuring that social prescribing delivers the greatest possible value to the NHS by tackling the social determinants of health, say Anant Jani, Andrew Lane and Sir Muir Gray.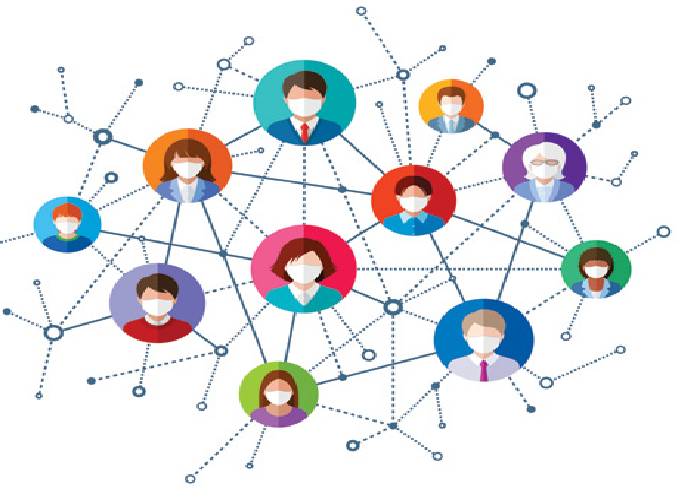 Key facts

• The aftermath of Covid-19 will lead to a dramatic increase in social need
• The NHS has committed to providing funding for 1,000 PCN-based link workers as a means of utilising social prescribing
• Community pharmacies can use their key assets to promote social prescribing

Around 80-90 per cent of health outcomes are linked to the social determinants of health including health-related behaviours as well as socio-economic and environmental factors.1
Social prescribing is a recent initiative that has been developed to address these social determinants of health. It is defined by NHS England as "a way of linking patients in primary care with sources of support within the community to help improve their health and well-being."2 A wide variety of interventions fall within the umbrella of social prescribing including activities focused on health, education, skills development, sports and leisure/art activities.
Social prescriptions can help deliver several benefits including:
• Addressing social determinants of health
• Promoting self-care
• Building stronger communities
• Reducing service utilisation including GP appointments, secondary care referrals, and accident and emergency attendances.2
In NHS England's Long Term Plan, social prescribing was highlighted as part of NHS England's commitment to make personalised care 'business as usual' across the health and care system.3 Indeed, as part of its Universal Personalised Care Plan, NHS England announced a major expansion of social prescribing, as one of six components of the comprehensive model of personalised care.
To promote the utilisation of social prescribing, NHS England has recommended the use of the link worker model, where link workers within primary care networks (PCNs) link an individual with sources of support in their community.4,5 NHS England has committed to providing funding for 1,000 PCN-based link workers across the NHS.
The move towards greater support being provided to address social determinants of health in the English NHS is a strategic and necessary move, particularly in light of the Covid-19 aftermath, which, if we take lessons from the 2008 global financial collapse, will lead to a dramatic increase in social need over the next few years.6 The critical question, however, is whether the current approach will be sufficient to keep up with the huge demand we will see.
The link worker model, while theoretically powerful, will take time to develop so that it can consistently meet demand and deliver value – link workers still need to be trained, hired and integrated into PCNs. Development of the link worker model should continue but, in the meantime, we should explore utilising existing primary care assets to support social prescribing.
Resilience
During the Covid-19 pandemic, community pharmacies demonstrated their resilience and commitment to provide critical support to the NHS. A recent survey undertaken by the National Pharmacy Association (July 2020) provided the following insight into this resilience and how the public perceived the services provided by community pharmacies across the UK:
• 81 per cent hold a favourable view of pharmacies
• 51 per cent visit their local pharmacy once a month or more
• 89 per cent see their role as essential
• The vast majority of respondents (77 per cent) say it is important to have face-to-face contact with their pharmacist
• 74 per cent want to see locally-based pharmacies better integrated with other services, operating as neighbourhood health and wellbeing centres and providing face-to-face advice.
Assets
Community pharmacy has several existing assets that it can leverage to effectively promote social prescribing across the NHS through its knowledge, relationships and infrastructure:
Knowledge
Community pharmacists are trained clinicians with a thorough and systematic understanding of health and disease. Their existing knowledge base can be used for the many lifestyle diseases their patients will have and which could be addressed by social prescriptions.
Furthermore, they can use their training and systematic process of navigating health and disease to learn about the key social determinants that will impact their local population. This collective knowledge can help community pharmacists to effectively and efficiently direct their local community to the social prescriptions that are likely to deliver the greatest benefit – analogous to the process they already use for pharmaceuticals and a task aligned to that of link workers.
Relationships
Community pharmacists already have well-established relationships across PCN stakeholders, including GPs, practice nurses and, more recently, link workers. They also have close links within their communities – they know individuals within the community and, in many instances, speak the local languages to help patients better navigate the medications they need to use.
These existing relationships are the social capital so often overlooked by the system and could help to dramatically increase the efficiency of social prescribing pathways in PCNs. Given their local links, community pharmacies could also serve an important role in harvesting and disseminating information about local voluntary, charity and social enterprise (VCSE) organisations providing social prescriptions.
Infrastructure
Community pharmacy already has a well-established physical and digital infrastructure. There are over 11,700 community pharmacies embedded within local communities across England. The physical sites can provide a venue for hosting link workers and also helping to co-ordinate social prescribing more generally.
The powerful digital infrastructure embedded within community pharmacies can be leveraged to capture data related to social prescribing – from the cataloguing of local VCSE organisations to tracking social prescriptions delivered and outcomes achieved.
Conclusions
Community pharmacy is one of the jewels of the NHS. Through its links with patients, primary care and the wider health and social care system, pharmacy collectively possesses tremendous social capital, which combined with their knowledge, relationships and infrastructure, has the potential to significantly augment current social prescribing practices across the NHS.


Community pharmacy is one of the jewels of the NHS through its social capital
References
1. Hood CM, Gennuso KP, Swain GR, Catlin BB. County health rankings: relationships between determinant factors and health outcomes. American Journal of Preventive Medicine. 2016 02; 50(2): 129-135
2. Social prescribing and community-based support: Summary guide [internet].
NHS England. [cited 2020 August 24]. Available from: england.nhs.uk/wp-content/uploads/2019/01/social-prescribing-community-based-support-summary-guide.pdf
3. NHS Long Term Plan [internet]. NHS England [cited 2020 Aug 24]. Available from: longtermplan.nhs.uk
4. Social prescribing link workers [internet]. NHS England [cited 2020 Aug 24]. Available from: england.nhs.uk/publication/social-prescribing-link-workers
5. Social prescribing: applying all our health [internet]. Public Health England [cited 2020 Aug 24]. Available from: gov.uk/government/publications/social-prescribing-applying-all-our-health/social-prescribing-applying-all-our-health
6. Jani A. Preparing for COVID-19's aftermath: simple steps to address social determinants of health. J R Soc Med. 2020 06; 113(6):205-207
Sponsored
This video offers advice and inspiration from pharmacist Ade Williams that you can use to improve your men's health offering
Understand the important role oral rehydration products play in helping prevent dehydration after illness
Record my learning outcomes
Analysis
Inspiring stories related to health, fitness and the pursuit of wellbeing