Seismic change: Life as a contractor
Practice
Seismic change: Life as a contractor
In Practice
We know you want to continue to build on your practice, why not hear from others in the sector striving to do the same.
Bookmark

Andrew McCoig was a pharmacy proprietor for many years and saw numerous changes in public health services over the course of his working life – some good, some not so good
I became the proud owner of my own pharmacy in March 1972. At that time, it was easy for anyone with the proper company credentials or for a registered pharmacist to own and run a pharmacy.
However, that began to change in 1987 when the NHS took a lead in managing the stock of pharmacies as part of what was thought as a sensible financial planning measure.
Prior to this, the sole regulator of standards and practice was the Pharmaceutical Society (as yet not Royal – that came in 1988) and the NHS had no specific role in determining or monitoring standards and educational requirements.
At the time, community pharmacies were starting to suffer from a plethora of 'leapfrog' openings from competitors who saw that profits could be made by opening a new pharmacy between an existing one and the nearest GP surgery. Common sense eventually prevailed with the NHS introducing market entry criteria to prevent the spread of unnecessary pharmacies.
Valuable asset
Most established pharmacies at that time survived to retain what was becoming a valuable asset – a pharmacy contract protected to some considerable degree by a NHS regulatory framework that might deem a new pharmacy application as unwanted or unnecessary. In retrospect, these changes to the NHS pharmacy contractual arrangements were made in the nick of time as we were beginning to lose the retail market to supermarkets, department stores (who took a large piece of the cosmetic market in the 80s and 90s) and other outlets.
By the end of the 1980s we were enjoying a degree of protection from our NHS contract but also facing a rapidly shrinking retail market for our traditional products. What may have been a 50/50 percentage split in terms of NHS/retail sales in those early days eventually became, for the majority of smaller pharmacies, a 90/10 ratio, which still applies today.
Resale price maintenance on OTC medicines was abolished in May 2001 – a move which finally ended community pharmacy dominance of almost everything that had been traditionally thought of as being purchased "from the chemist".
To balance or offset these losses, pharmacies were fortunate that the Labour Government elected in 1997 decided they might be the place where public health services should be developed and provided. In the early years of the Blair administration, the White Paper 'Smoking Kills' led the way in attempts to curb smoking. Community pharmacies took up the challenge.
At first there was plenty of funding. The money flowed and those who saw the opportunities were rewarded properly for their efforts. Each would-be quitter who walked through the door, urged on by the widespread advertising together with the innovation of nicotine replacement in the early 90s, attracted a fee of some sort.
This fee structure was altered subsequently to reflect performance outcomes but as a general rule, pharmacies became the major public point for anyone keen to give up smoking. In addition to this service, drug addiction services with supervised daily dosing in pharmacies became more accepted and widespread, as did contraceptive services spearheaded by the availability of EHC.
Pharmacy in the early 2000s was on a public health service mission with local health authorities adding their own specialities where it was thought they met a local need. Best of all, funding was available for community pharmacy to spread its public health wings. Minor ailment schemes sprang up around the country although they tended to thrive in areas of deprivation.
Flu jabs
It may surprise many to know that for a long time a GP normally wrote a prescription for a flu jab, the patient then came to the pharmacy, had it dispensed (from the refrigerator) and returned to the GP for the inoculation to be given.
It didn't take the medical profession long to realise that the simplest way to do this was to order the vaccines themselves direct from the manufacturer. Our income from this practice ended overnight and it took us 30 years to start to recover this back.
Severe blow
The beginning of austerity at the hands of Cameron, Clegg and Osborne saw Andrew Lansley's NHS reforms pushed through Parliament and public health was handed back to local authorities.
Triggered by the austerity measures, this not only led to a slow reduction in funding for additional services but also a change in policy and perception of the value of public health services delivered by community pharmacies. Budgets were slashed and the once heralded gold standard smoking cessation service dwindled to almost nothing.
There was also a definite shift in relationships between local pharmacies and commissioners. Regular training sessions arranged by commissioning bodies dwindled, staff changes became repetitive and stability vanished. Fighting the pharmacy corner was becoming exhausting. We were losing ground everywhere.
Future proofing
So what does the future hold? The Covid-19 pandemic has demonstrated that pharmacies are a stable and resilient local healthcare asset. They have survived and shown the public that an open door is an open door (which cannot be said of other NHS institutions).
Immunisation, testing and diagnostics can all be deployed in community pharmacies. The workforce is there and skilled to take it all on as a professional offer. A more comprehensive immunisation service from pharmacies will be the next leap forward as it was for flu vaccination 10 years ago – and will be particularly pertinent when a Covid-19 vaccine becomes available.
What should be absolutely clear to any health minister is that pharmacies have delivered throughout the crisis and surely cannot be ignored when securing future local healthcare delivery plans – pandemic or no pandemic.
Sponsored
Sponsored education
Safely recommend the most effective laxative for every customer with constipation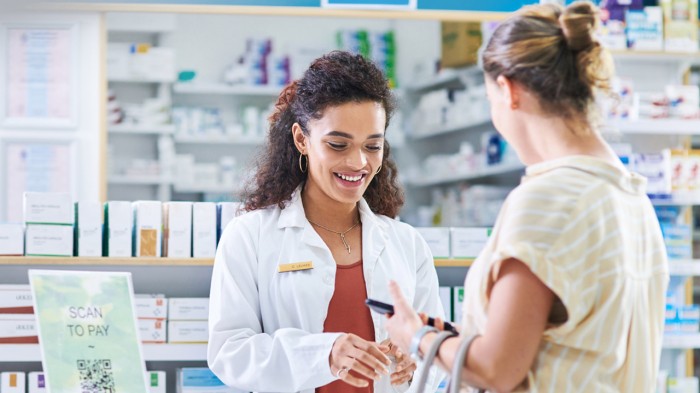 Sponsored education
Refresh your knowledge on managing mild to moderate pain and understand when a combination product can help.
Record my learning outcomes
Practice
We know you want to continue to build on your practice, why not hear from others in the sector striving to do the same.
In Practice
We know you want to continue to build on your practice, why not hear from others in the sector striving to do the same.
Bookmark