Profile: Antrim pharmacy tackles diabetes
Practice
Profile: Antrim pharmacy tackles diabetes
In Practice
We know you want to continue to build on your practice, why not hear from others in the sector striving to do the same.
Bookmark
Eoghan O'Brien has had promising results from a local scheme he helped set up to tackle type 2 diabetes. He spoke to Pharmacy Magazine's Arthur Walsh about the initative and about the funding crisis facing Northern Ireland's community pharmacy sector
Like the rest of the UK, Northern Ireland is in the midst of a diabetes crisis. Between 2007 and 2017 the number of people living there with the condition rose by 62 per cent and there are now an estimated 100,000 sufferers, the vast majority having type 2 diabetes. All this costs the Northern Irish health service £1m each day.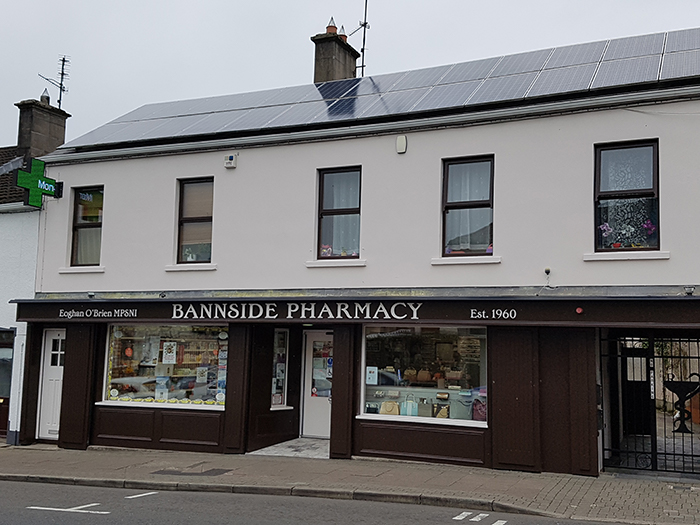 Alarmed by these statistics, Antrim pharmacist Eoghan O'Brien teamed up with a psychologist, physical activity coach and community health officer last year to see what impact a locally driven scheme could have. It was led by Bannside Pharmacy and received £2,161 in public funding.
With research showing intensive programmes can be more cost-effective, the team decided on a 24-week programme with structured weekly sessions focusing on diet, activity levels, mental health and medicines dependence.
We've got one foot in the NHS and one in the community
Promising
While the programme involved a small cohort (10 individuals in their 60s and 70s), the results were promising. Most participants lost weight and reduced HbA1c by significant amounts. Several were able to cut back on medicines and two were even in remission by the end of the programme. Perhaps more impressively, these results are being sustained a year later. And the results go beyond HbA1c readings.
Several of the participants reported meaningful improvement in their psychological wellbeing and one 75-year-old man said he felt more energetic than he had in years.
Mindset was seen as key and participants were encouraged to take ownership of their health. "I'm not here to tell you what to do, I'm here to guide you through what you want to do," Eoghan told them. "If you're not prepared to make changes, this isn't the programme for you." While engagement was generally high, personal circumstances made it difficult for a handful of participants to commit.
Emboldened by the group's achievements, Eoghan decided to run a second cohort. This is now underway and "this time around we didn't even have to advertise it". We are learning all the time and using those insights to improve the programme, he says. He has found, for example, that shorter exercise sessions make compliance more realistic.
The current group have had Freestyle Libre devices fitted, so they can see how their blood sugar behaves in real time. "It is like using a carbon monoxide monitor with a smoker – it starts to become more real for them."
Scalable
The ultimate aim is to refine the programme and "make it scalable" across the whole of Northern Ireland. A largerscale programme involving GPs signposting patients to diabetes treatment is currently being developed, "but I'm saying – you know what, community pharmacy can do that". Eoghan plans to make a big push when 2020-21 funding decisions are being made.
Holding health education sessions and taking patients' readings have been good for professional development and, through liaising with a health centre and diabetes nurse, Eoghan has built stronger links with the local health network.
The programme has been a success, he says, "because we've got one foot in the NHS and one in the community".
Funding crisis
Eoghan's diabetes work showcases pharmacy's potential but it is impossible to ignore the painful funding situation facing the sector in Northern Ireland. While cuts have dominated the conversation in England since late 2015, the dispute between the NI Department of Health and community pharmacists has been running since 2011 when a new Drug Tariff payment mechanism was introduced.
Things came to a head in 2017-18 when, against a background of chronic underfunding, a further £20m was removed from the funding package – and a similar amount invested in trust and GP practice pharmacists, Community Pharmacy Northern Ireland claimed.
Late 2018 saw a raft of headlines warning of a sector "light years behind" the rest of the UK facing "indiscriminate" closures. There has been some funding relief in recent months but the situation is still "demoralising," Eoghan says. Efficiencies may have been sought throughout the health service but he believes community pharmacy is particularly susceptible to policymakers' entrenched ideas.
"There seems to be this attitude from some quarters that community pharmacists are really business people first and health professionals second, and they are getting too well paid for what they are doing," he says. "There doesn't seem to be an understanding of what it actually costs to provide the service that we're providing."
Medicines shortages and the erratic reimbursement patterns that follow exacerbate all these difficulties. "Getting paid less for medicines than it costs for us to buy them is completely illogical and makes no sense at all."
While every effort is being made to ensure patients are not affected, "I've got big concerns about it," he says. Staffing levels are a potential worry. "Our biggest overhead is our staff, so whenever cuts become severe that is one area where savings could be made." Fortunately, he hasn't needed to let staff members go and his entire team is making a hugely valuable contribution to the care the pharmacy provides.
Sponsored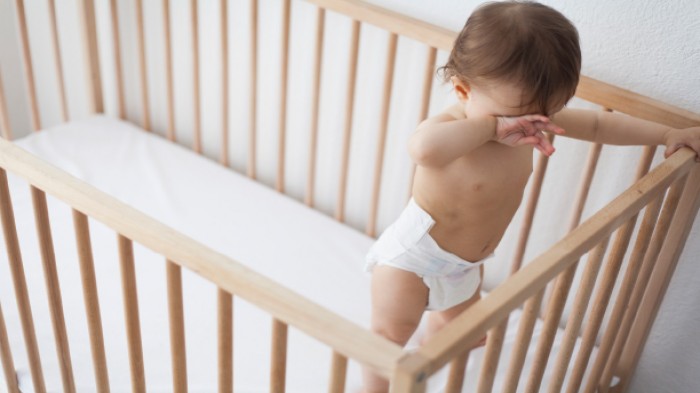 Sponsored education
Prepare to advise parents and carers on appropriate management of their children's eczema.
Sponsored education
Work through a customer consultation to determine the possible cause of stinging, gritty eyes and recommend an effective treatment to help ease these symptoms.
Record my learning outcomes
Practice
We know you want to continue to build on your practice, why not hear from others in the sector striving to do the same.
In Practice
We know you want to continue to build on your practice, why not hear from others in the sector striving to do the same.
Bookmark