Pharmacy feels the squeeze at LTP meeting
Practice
Pharmacy feels the squeeze at LTP meeting
In Practice
We know you want to continue to build on your practice, why not hear from others in the sector striving to do the same.
Bookmark
A meeting of the All Party Pharmacy Group saw health bodies and politicians assembled in close quarters to exchange views on the role pharmacists will play in delivering the NHS Long Term Plan. PM was there
Pharmacy is used to being squeezed but the venue for the All Party Parliamentary Group on Pharmacy's January 15 meeting on the NHS Long Term Plan was a tight squeeze for all those attending.
The meeting was held a few hours before Parliament's (first) meaningful vote on the prime minister's Brexit deal, so it was understandable if Whitehall's more commodious meeting rooms were given over to discussing urgent matters of state…and the APPG was allocated what was described by some as a "broom cupboard".
Cramped though the room may have been, attention soon turned to the matter at hand. Those answering questions from APPG members included Bruce Warner and Ed Waller of NHS England and John Newton of Public Health England.
Prevention
First up was a question from APPG chair Sir Kevin Barron on disease prevention. What was needed to deliver the Long Term Plan's commitment to reduce pressures on primary care by investing in prevention?
NHS England deputy chief pharmaceutical officer Bruce Warner said there were "already a number of initiatives underway", citing primary care networks in which 'clinical pharmacists' are to play a key role, "as will increasing referrals to community pharmacy through 111".
John Newton commented that PHE "has said a number of times how important pharmacy is in terms of delivering prevention services in a number of ways – I think the Long Term Plan just builds on that". Julie Cooper, MP for Burnley, wasn't impressed, saying it was regrettable that the emphasis in the document was on addressing lifestyle issues in hospital when the "first step" in prevention is "in the community and pharmacy is at the heart of that".
Accepting that pharmacists are not mentioned "very much" in the plan, John Newton said it was "something we need to address", leading Julie Cooper to describe the omission as a "missed opportunity".
Technology
Allowing more people to access digital healthcare services is a major focus of the plan, as is a NHS record with full interoperability between all health services. "We are seeing rapid progress but it will take a while before we get there," John Newton said. I haven't got the detail but I know pharmacy is included in the scope of these plans, he said.
As well as digital technology joining the dots between patients and providers, there is "automation technology" that can free up pharmacists to spend more time with patients, Bruce Warner said somewhat ambiguously. Speaking to PM after the event, RPS England board chair Sandra Gidley said she had been "waiting" for Bruce Warner to openly discuss hub and spoke. Without transparency "people will just continue to worry" rather than focus on the future, she said.
Bone of contention
The term 'clinical pharmacist', while used pretty liberally by NHS policymakers, has long been a bone of contention for those community pharmacists who say it is unnecessary and divisive. Julie Cooper was keen that it should not go unchallenged. "There is no such thing as a non-clinical pharmacist – all pharmacists are clinical, all [are] trained in the same way," she said.
Bruce Warner countered that while "initially [pharmacists] are all trained the same…over the course of their careers they are not all trained the same."
The NHS has used the term "for years" to mean "those pharmacists with a very patient-facing role, that more often than not have postgraduate clinical qualifications and a specific set of skills", he said. Again, Ms Cooper was not impressed.
"There is an implication of a lesser quality and this has been used to deride community pharmacists' contribution… some pharmacists within each segment are more highly trained than others."
Curiously, given his support for the long-standing use of the term, Mr Warner said many surgery-based pharmacists had historically spent much of their time on "back office" tasks. "The push now is very much towards patient-facing [roles], medication reviews, that sort of thing."
Medication reviews appear to be the main activity cited by the NHS as defining the key function of clinical pharmacists as far as PM can see. Community pharmacists might wish it to be known that they too provide MURs...
The APPG's report on the meeting can be read here.
Sponsored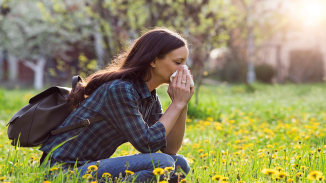 Sponsored education
This module will improve your hay fever knowledge, helping you to understand its impact on sufferers and recommend the right products to ease symptoms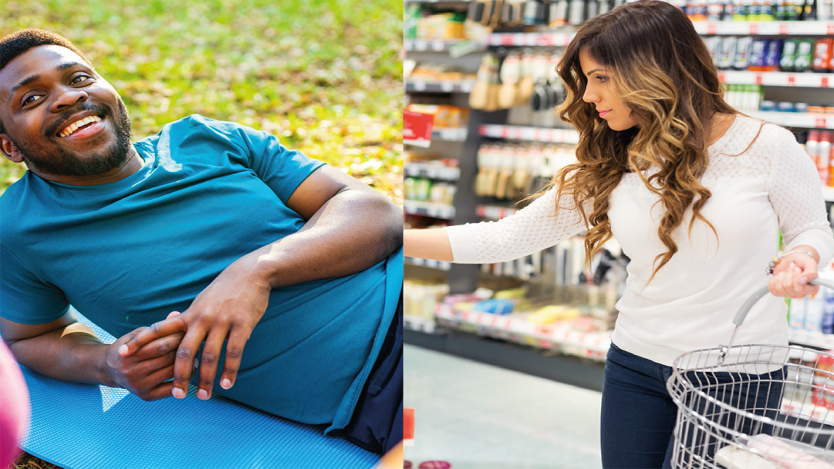 Sponsored education
Learn how to recommend the most suitable emollient for your customers in this interactive video
Record my learning outcomes
Practice
We know you want to continue to build on your practice, why not hear from others in the sector striving to do the same.
In Practice
We know you want to continue to build on your practice, why not hear from others in the sector striving to do the same.
Bookmark