In Practice
We know you want to continue to build on your practice, why not hear from others in the sector striving to do the same.
Bookmark
Community pharmacists can really enhance the care of patients on clozapine if they are integrated into the relevant care pathways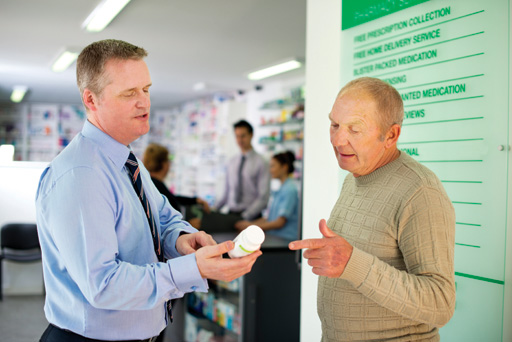 Clozapine is a second generation (sometimes this group is known as 'atypical') oral antipsychotic that is used in the management of schizophrenia that has either not responded to at least two other treatments (dubbed 'treatment resistant') or is present in patients who have experienced severe and untreatable neurological adverse reactions to other antipsychotics.
It also has a use in the management of psychotic disorders resulting from Parkinson's disease, where standard treatments have failed.
Clozapine is highly effective, so why isn't it used first-line? Quite simply, it is because the safety profile is unfavourable in many cases – which is also the reason why it can only be initiated and monitored in secondary care. Some of the issues it can cause are touched upon under Useful Advice.
Notification
Hospitals and primary care are all too often compartmentalised, not just by patients – who often fail to mention to their GP or pharmacist that they were discharged from hospital on a new medication regimen until one of the items has run out – but by the sectors themselves.
Clozapine is a prime example of where joined-up thinking can make a big difference to patient care, as Jasmeen Islam realised shortly after going to work at Cheshire and Wirral Partnership NHS Foundation Trust.
Now deputy chief pharmacist at the mental health and community physical health trust, as well as an NHS England 'clinical entrepreneur', Jasmeen was concerned at the potential for poor outcomes experienced by patients who didn't take their mental health medication as prescribed. So she set up a notification scheme whereby community pharmacies were informed if one of their regular patients was put onto a new antipsychotic or antidepressant.
Jasmeen explains: "To start with, we would follow up the electronic referral with a phone call, which gave the pharmacist the opportunity to ask questions. Something like clozapine isn't a drug you come across that often, after all, so we viewed it as an opportunity to provide some education as well."
Tee Weinronk, who owns two pharmacies in the area covered by the initiative, says she finds the information invaluable. "I had one patient who I had no idea was on clozapine until I got the referral. It is so useful to have it marked on their record so I can make sure I give the correct advice if I'm asked for OTC recommendations and so on."
I had one patient who I had no idea was on clozapine until I got the referral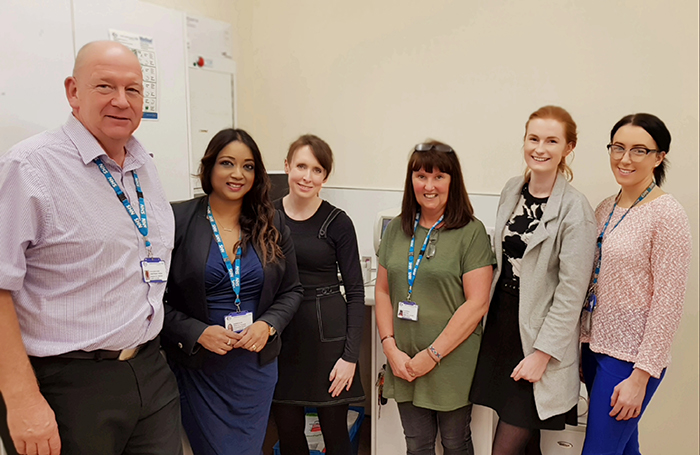 Rolled out
Jasmeen says that the scheme is now being rolled out from the Wirral area where it was piloted to parts of Cheshire, and also includes referrals for MURs for certain individuals who are felt to be likely to benefit from the service.
An example is someone who is considered a suicide risk so has only had seven days of medication prescribed, has concurrent asthma and may need their inhaler technique checking, or has had their psychotropic therapy altered.
Jasmeen wants to extend the notification scheme to other conditions such as ADHD, but also to enable referrals from community mental health teams.
"Everyone working with these patients wants the best for them – but progress is a bit slower than we'd like because community mental health teams in particular are so stretched.
"It is also encouraging that there is so much interest from other areas of the country via the Academic Health Sciences Network. Yorkshire and Humber AHSN, which sits over two mental health trusts, is interested, as is a mental health trust in the Sheffield area. Ultimately, what we are doing is adopting a population health strategy, but making it personal to get the best outcomes for patients."
Useful advice
Points to bear in mind when dealing with patients on clozapine include:
Clozapine patients cannot easily be identified from their patient medication records because the drug is managed in secondary rather than primary care. One way of discovering individuals who have been prescribed the antipsychotic is through notification and/ or referral schemes, but don't be scared to ask those seeking advice or product recommendations if they are on any other medication, including items written up by a clinic or hospital
The supply of clozapine is restricted to hospital and community pharmacies registered with the Clozapine Patient Monitoring Service
The biggest cause of death from clozapine is not blood dyscrasias – although one of the main reasons that the drug is managed in secondary care is the need for regular blood tests to ensure this isn't happening – but bowel obstruction. So be alert for complaints of constipation and the use of concurrent medicines that could exacerbate this effect, such as opioids
Don't dismiss a raised heart rate, particularly if it is persistent. Fatal myocarditis and cardiomyopathy have been reported, so any symptoms suggesting these may be developing need urgent medical attention
Remind patients of the need to attend blood tests and immediately report any signs of infection, particularly flu-like symptoms. These may indicate neutropenia and potentially fatal agranulocytosis. Other parameters that can be affected include blood lipids, weight, blood pressure and glucose
Smoking can affect clozapine levels, so anyone who stops or starts while on the drug should seek advice on whether a dose adjustment is required
The BNF lists nearly 400 potential drug interactions but perhaps one that is really worth looking out for is erythromycin, which potentially increases toxicity and is annotated as having the highest level of severity.
Sponsored
Sponsored education
Work through a customer consultation to determine the possible cause of stinging, gritty eyes and recommend an effective treatment to help ease these symptoms.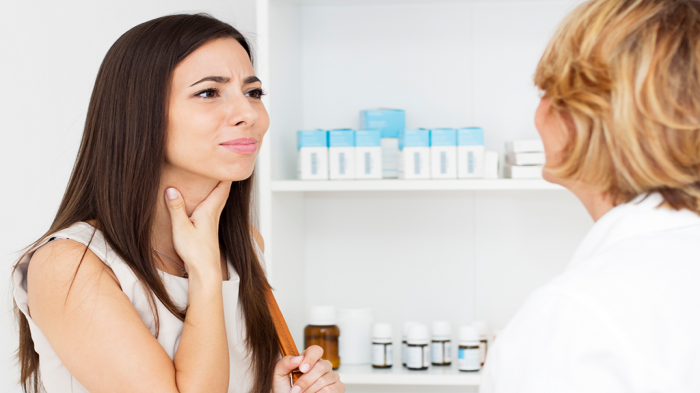 Sponsored education
This module will help you to understand and educate customers about the risks of antibiotic resistance, and recommend products to help them effectively manage their sore throat symptoms.
Record my learning outcomes
Practice
We know you want to continue to build on your practice, why not hear from others in the sector striving to do the same.
In Practice
We know you want to continue to build on your practice, why not hear from others in the sector striving to do the same.
Bookmark