In OTC Category Reviews
Follow month by month updates on topics including asthma, mental health and skin conditions and be able to provide informed advice to customers at the counter.
Bookmark
How can pharmacies rise to the challenges posed by an ageing population?
In 2018, the number of over-65s outnumbered the number of under-5s for the first time ever on the planet.
This milestone marked a significant shift in our population, both in the UK and globally, but the population has been ageing for a long time. Despite this, little has been done to make life easier for older people by successive governments. This is just one of the reasons why a local community pharmacy can be a lifeline for many – not only in terms of supplying healthcare, but also as a source of social interaction and support.
It's only natural
Disability from dementia and falls, long term chronic conditions as well as sensory problems such as hearing and sight loss are commonly accepted side-effects of growing older. They can make living independently difficult, however, so being able to prevent these issues as much as possible is important.
As trusted and accessible sources of expert health advice that are easy to access, pharmacies can play a key role here.
Caroline Abrahams, charity director at Age UK, believes that pharmacies are perfectly positioned to support older people in the community. "Pharmacies embedded in their communities are in a great position to provide tailored support to help older people stay as well as possible," she says. "Whether that's encouraging someone to take part in regular exercise, eat a balanced diet or cut down on smoking and alcohol consumption. They can also help identify and offer support to older people who are living with frailty, who are at risk of malnutrition or falling, or who may be socially isolated or lonely."
Preventative measures
There are currently 850,000 people in the UK living with dementia, and this number is set to rise to one million by 2025.
Dementia is not a specific disease, but instead describes a declining ability to remember, think or make decisions in a way that interferes with doing everyday activities. Alzheimer's Disease is the most common form, with between 60 and 80 per cent of people with dementia having Alzheimer's Disease. A further 10 per cent have vascular dementia, which is dementia caused by a series of mini-strokes. The remaining cases are made up of other rarer types of dementia.
It is important to remember that dementia is not a normal part of ageing, and that some memory loss – such as forgetting car keys – could just be normal ageing, rather than something to worry about.
Dementia is complex and can't always be prevented, but there are things that people can do to minimise their risk. For instance, it is important to remain physically active, as has recently been highlighted by the Alzheimer's Society in its Sport United Against Alzheimer's campaign.
A spokesperson for the charity explains: "Getting older is the biggest risk factor for dementia and, unfortunately, that's unavoidable. However, evidence shows that what's good for your heart is good for your head – there are things people can do to help reduce their risk, like keeping active, not smoking, cutting down on alcohol and eating healthily.
"Doing regular physical activity is one of the best ways to reduce your risk of dementia. It's good for the heart, circulation, weight and mental wellbeing. It is also really important to get hearing checked from middle age onwards as there is a lot of evidence suggesting that hearing loss can cause someone to get dementia sooner than they otherwise would. Keeping your mind active throughout your life may also reduce your risk: it's never too late to make a difference."
Pharmacy staff can help customers by offering hearing checks and blood pressure testing services. If your pharmacy doesn't offer these, have a look into what's available nearby so that you can signpost customers to them.
Be dementia friendly
Pharmacies can support people with dementia by taking part in the 'Dementia Friends' programme run by the Alzheimer's Society. The charity's spokesperson explains: "We run a programme called Dementia Friends, which we encourage every business to take part in, no matter the sector or size. The programme features interactive modules, a free guide and video content, and staff will be joining over 3.4 million people in the UK who have become Dementia Friends. It's vital that businesses like pharmacies are dementia friendly and provide well informed service and support for customers with dementia."
Eating well and socialising
Maintaining a healthy mind is just one aspect of ageing well. Another is healthy eating.
One in 20 people in the UK are thought to be affected by malnutrition, and older people may be affected for a number of reasons, including bereavement. It is known that people often eat less when they live alone, perhaps because of loneliness and a lack of enthusiasm for wanting to prepare nutritious meals.
As a dietary safeguard, the NHS advises that all adults take vitamin D during the autumn and winter months, but recommends it is taken all year round by people who are frail, housebound or living in a care home. General multivitamin and mineral supplements formulated for older customers can be beneficial, but check that people aren't doubling up on doses of fat soluble vitamins like A, D and E, which can be harmful to health if too much is taken.
Signposting to local meals on wheels services and lunch clubs is a good idea for those who would benefit from nutritious meals, as well as a bit of company.
The benefits of socialising are myriad for older people. It can keep the brain and body active in ways that reduce the risk of developing conditions such as high blood pressure, heart disease, obesity, depression and dementia.
Sight loss
According to the Royal National Institute of Blind People (RNIB), one in five people aged 75 and over are living with sight loss, and this figure rises to one in two people aged 90 and over. "Within the environment of the pharmacy itself, things like having good lighting make a difference," says RNIB policy officer Mike Wordingham. "Clear signage and not having lots of clutter help. Staff should be trained so they know how to communicate with people who can't see very well so they don't say things like 'it's over there', and so that they can speak to people and ask what kind of support they need.
"Ask people if they have any information or communication needs. Find out how to meet these needs and record them in a set way so you always know when people come back what their communication needs are. Provide things in really clear print."
The RNIB says that "really clear" print is 14 points in size and in a straightforward font like Helvetica or Arial. Large print is 18 points in size or above. "Ask people what their preferred format is. Some people might prefer braille, audio or digital," says Mike.
It is important to note that not all older people are fans of digital technology. "The pandemic has created a step change towards the use of digital forms of communication in general practice, which is working well for some, but by no means all," says Caroline.
Sponsored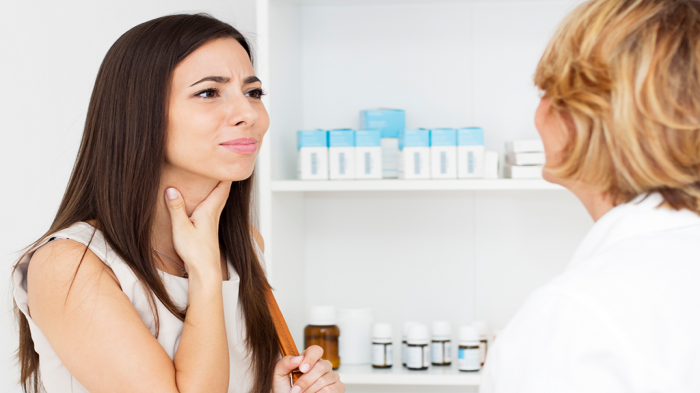 Sponsored education
This module will help you to understand and educate customers about the risks of antibiotic resistance, and recommend products to help them effectively manage their sore throat symptoms.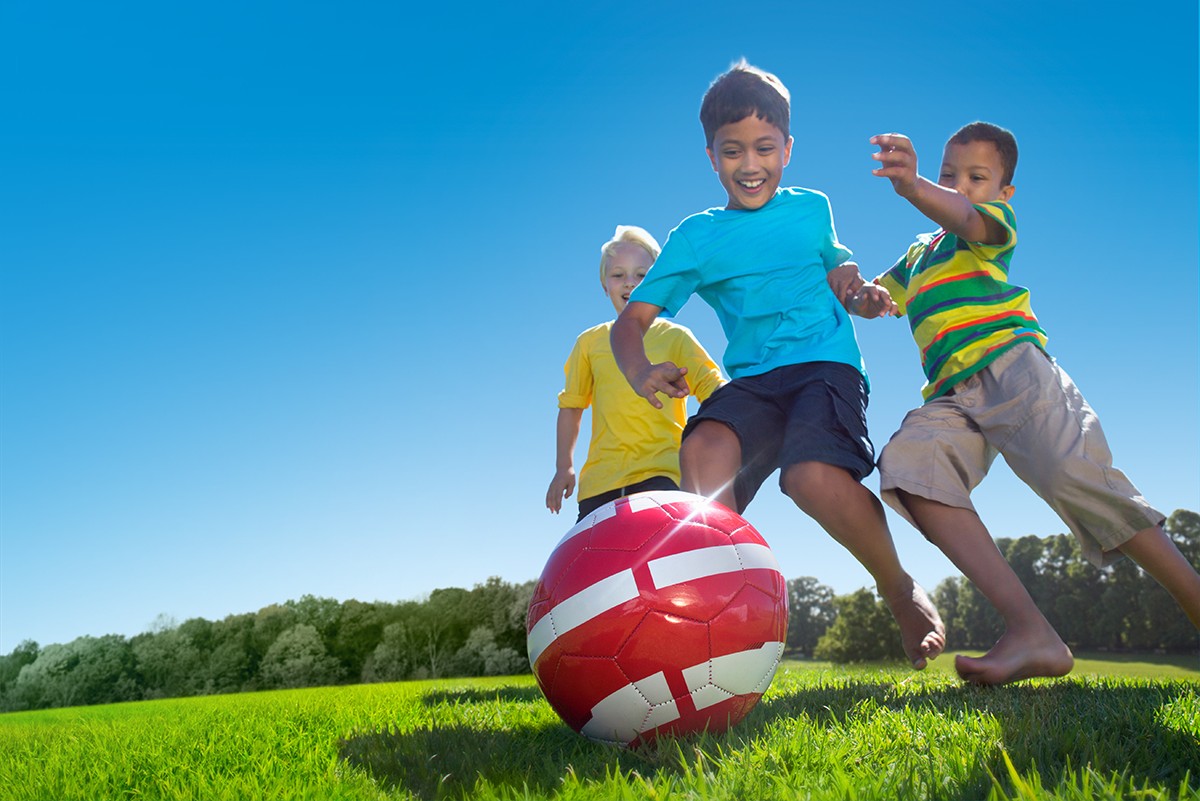 Sponsored education
Work through this new-style module to increase your confidence in reassuring parents of children with allergies, and know what advice and products to recommend
Record my learning outcomes
OTC Category Reviews
Follow month by month updates on topics including asthma, mental health and skin conditions and be able to provide informed advice to customers at the counter.
In OTC Category Reviews
Follow month by month updates on topics including asthma, mental health and skin conditions and be able to provide informed advice to customers at the counter.
Bookmark