Let's seize the opportunity to change the dynamic
Opinion
Let's seize the opportunity to change the dynamic
In Opinion
Hear the opinions and comment from some of the top names in pharmacy. Make sure you get in touch and share your opinions with us too.
Bookmark
Pharmacy needs to push the case for a change in the point of patient interaction and so help manage access pressures, say James Roach and Johnny Skillicorn-Aston of Conclusio.
As the song says 'It's beginning to look a lot like Christmas' and it's the season when many of us will find ourselves in familiar company, having the same conversations we had during the previous year's festivities. Trotting out the same conversational tropes; the state of the world, the environment, work, relationships, and so on. And it's beginning to look a lot like that in pharma.
We recognise and promote the place of community pharmacy as a system leader and a commissioner of services. We volubly express our views on its role in future delivery, particularly in the context of the NHS Long Term Plan. However, it feels very much like we are having the same conversations with the same people. Instead of B2B, we are engaged in a dialogue that is P2P: pharmacy to pharmacy.
The agenda is changing and, now, so must the dialogue. We need a new narrative to develop the opportunities afforded us by the emerging integrated care systems and the regionalisation of healthcare.
Under the auspices of health and care partnerships, integrated care systems are moving away from a transactional bias in favour of delivering a set of agreed clinical outcomes through a lead-provider contract. The focus has shifted onto early intervention and prevention, therapy optimisation and case management, and developing a different relationship with patient groups. Community pharmacy can play a key role in that – but it needs to have those conversations.
High reputation
Pharmacy enjoys a warranted high reputation, particularly in terms of managing medication errors, accuracy and unwarranted variation in outcomes. It is accessible, reliable, trusted by health professionals and patients alike and, importantly, available. Average GP appointment waiting times continue grow while pharmacy offers a walk-in service. Combine this with the challenge presented in primary care of more patients with one or more long term conditions and polypharmacy needs, and it is clear that we need to push the case for a change in the point of interaction and change the point of access to healthcare services for these patients.
Managing patients with complex needs in general practice, who are living longer with long term conditions, presents a challenge. It could be managed more proactively by creating a different relationship with the end-user of primary healthcare services. By looking at 'place' we can quickly redraw the lines in the healthcare matrix and connect patients with the services that remain 'nearer to home', are accessible and available at a time of their choosing.
Choice
Choice is a significant factor in healthcare but it becomes meaningless if the points of access don't fit with how people live their lives. Working age adults is a good example. The number of working age adults with one or more long-term conditions is growing, many are time-poor and face restricted access to GP services. Often the result is unnecessary A&E attendances in crisis and/or the patient disengaging with their emerging health issue.
We hear and read a lot about patient harm and if ever there was an institutionalised driver for this, then sustaining the conditions that reduce access and delay interventions is a prime example. We need to overhaul our response to these patients and community pharmacy is ideally placed to be at the centre of a new and different healthcare offer here.
Trusted fixed point
Community pharmacy is a trusted fixed point in the healthcare supply chain. It is there when patients and other healthcare professionals need it. We are seeing recognition of this in the direction of travel within the nascent primary care networks. GPs are recognising that community pharmacy can be a significant player in managing access pressures, ensuring demand is met in the right place and supporting patient choice.
In terms of a new offer, pharmacy has the motivation, the opportunity and the means – but it needs to articulate that. Maximising health checks, for example, will help pharmacy develop a more proactive clinical relationship with general practice around patient needs and system capacity. It will also help create a better business relationship as the survival of community pharmacy and general practice is co-dependent.
Failing to prevent the preventable is a constant factor in healthcare. Often, look-backs reveal that opportunities were missed to identify an issue earlier in a pathway, test and screening or just engage with the patient at the right time and in the right place. Pharmacist consultations are the fixed points at which this kind of failure could be averted.
We need to consider how we can combine screening and the initial conversation with the patient with a more defined therapy pathway and optimisation opportunity. We are seeing pharmacies screen and identify people with CVD, hypertension and AF – that is a box ticked but there is a wider opportunity in terms of titration and medication planning.
There are examples of community pharmacies doing what is well within pharmacists' clinical and professional competencies and capacity, adding more services into their primary preventative health and case management portfolio. In Essex, Manchester and London, pharmacies are screening for hepatitis C and doing more around COPD, AF and hypertension.
Strong relationships
Being accessible, having strong and trusted relationships with patients and providing testing and screening all means that pharmacy can firmly evidence and define its role in preventative health. However, pharmacy should seize the opportunity to change the dynamics in prevention. The 'shift left' model of preventative health management moves away from focusing on high risk patients and looks at patients that are medium and low risk. It starts the conversation around risk and management at the optimum time, when behavioural changes can have impact.
Pharmacies see patients like this every day and this serves as the point from which we can truly plan services that improve patient outcomes, drive right place:right time interventions, manage demand and support preventative health.
Having regular and more meaningful contact with patients, contact that shapes their future health outcomes rather than just attending to an immediate need, means that pharmacy can evidence a greater understanding of patient needs. It means that community pharmacy has the data, the patient experience and perspective that is needed to shape positive population health approaches.
Community pharmacy with its reach, scale, accessibility, existing patient trust and relationships, clinical competencies and capacity is well placed to drive forward a new primary care and population health model – but it needs to have that conversation with someone else. Make it a New Year resolution.
Sponsored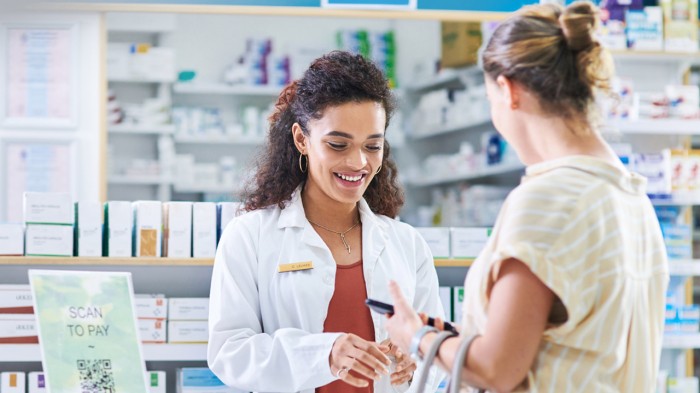 Sponsored education
Refresh your knowledge on managing mild to moderate pain and understand when a combination product can help.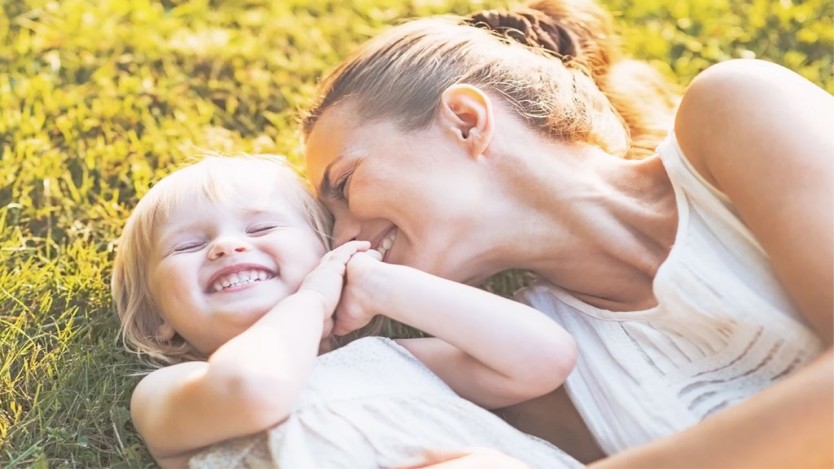 Sponsored education
This interactive video will test and reinforce your knowledge so you can confidently advise parents on common childhood illnesses, such as teething, earache, coughs and colds.
Record my learning outcomes
Opinion
Hear the opinions and comment from some of the top names in pharmacy. Make sure you get in touch and share your opinions with us too.
In Opinion
Hear the opinions and comment from some of the top names in pharmacy. Make sure you get in touch and share your opinions with us too.
Bookmark