Insight: The good and the bad
Opinion
Insight: The good and the bad
In Opinion
Hear the opinions and comment from some of the top names in pharmacy. Make sure you get in touch and share your opinions with us too.
Bookmark
By Alexander Humphries*
Last week I met a Syrian refugee, which was a humbling but extremely rewarding experience. It's a shame I can't say the same about another recent encounter...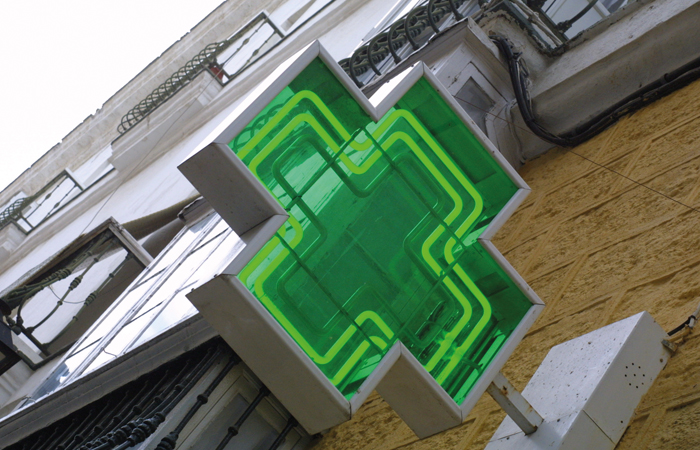 Let's start with the good experience. The story starts with just another prescription. The patient spoke little English and had no clue about how the system worked in the UK. Nothing unusual about this and it was only when I went out to speak to him about the medication that I became aware of anything unusual.
I asked him if he paid for his prescriptions, to which I was met with a blank expression and a shrug of the shoulders. I wasn't even sure which language he did speak. Thankfully he mentioned Syria, pulled his phone from his pocket and we began to have a Google Translate conversation using English and Arabic.
Ultimately we were able to get the important parts of the conversation across to each other and he was in a position to safely convey the instructions to his wife, whom the prescription was for.
He said "thank you doctor" and insisted on telling me his name and shaking my hand. He was clearly very thankful for the effort that I had made to communicate with him and some simple human kindness.
Emotional
After he left I felt a bit emotional. There were the mixed reactions of a job well done and a sadness that it had been necessary in the first place. I have no idea what this man, who was about the same age as me, had been through to turn up in my pharmacy in an ordinary town in the UK.
He was clearly well-educated and would undoubtedly have been a professional in his own country. I'd like to think that, if the boot was on the other foot, this man would have done the same for me. A few days later he brought in a prescription for his children and then also one for himself.
Each time he has been in we've built a little bit more on our relationship and are getting better at having text conversations via our phones.
It is not much, but it is a start – and I can see that it has had a big effect on him. It must be really strange to be in a completely different country with few cultural reference points and not even a smattering of the language. When he comes into the pharmacy he is happy to be there and immensely grateful for the opportunity.
Compare and contrast
Contrast that with another recent encounter with a patient, for whom I had made an emergency supply at the request of the prescriber (the practice had done away with its fax machine – thanks Matt Hancock).
When the GP practice phoned me, I'd told them that I couldn't accept an emailed copy of the prescription because it would not have contained an advanced digital signature as specified in the Human Medicines Regulations. So I agreed to treat it as an emergency supply.
The patient's parent was absolutely insistent that she needed the item immediately – and consequently had not collected it on Friday or Saturday, but left it until Monday. Then there had been a mix-up at the counter as the assistant couldn't find the prescription (since there was no prescription) and asked if someone else could have collected it for them.
The patient went ballistic and started talking about breaches of confidentiality. I asked her to calm down while I investigated what had happened. "Don't you tell me to calm down," she retorted. Things went from bad to worse from that moment onward.
It turned out that the medicine had been in a basket in the dispensary all along. The patient was not listening to a word I was saying by this point and was screaming about my being "irresponsible", "reckless" and "compounding my errors".
Nobody likes confrontations like these, as there is always a moment of reflection when you begin to doubt yourself and whether you have done the right thing. As the patient left, she spat "I'm going to report you" back at me, even after I had apologised for the confusion.
These two situations couldn't have been more different. Maybe I could have handled the second one differently, but when you someone is shouting and screaming at you, it is easy to make mistakes.
My Syrian friend would be grateful, I am sure, for anything that I would do for him, because he appreciates that the system of healthcare that many in this country take for granted is not a right but an incredible privilege. Some other people? Maybe not so much.
* Pen name of a practising community pharmacist. Alexander Humphries' views are not necessarily those of Pharmacy Magazine. What have been your best and worst experiences with patients? Email pm@1530.com
Opinion
Hear the opinions and comment from some of the top names in pharmacy. Make sure you get in touch and share your opinions with us too.
In Opinion
Hear the opinions and comment from some of the top names in pharmacy. Make sure you get in touch and share your opinions with us too.
Bookmark