Covid costs: Don't fear the bean counters
Opinion
Covid costs: Don't fear the bean counters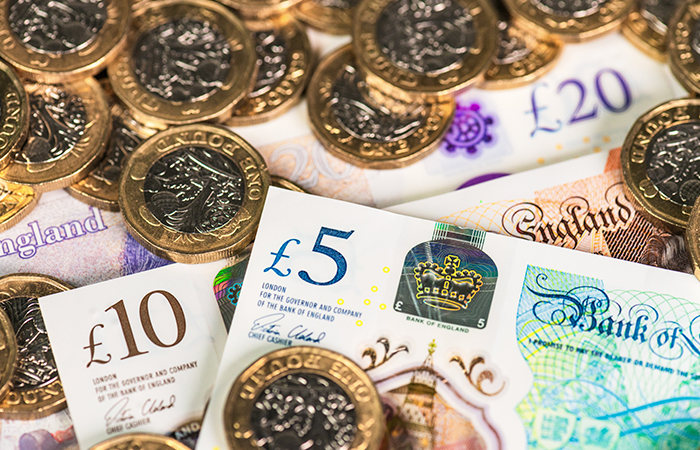 By Alexander Humphries*
We finally know what we have to do to recoup our Covid costs. This has taken far too long to resolve and while it is much better than the previous offer, it still requires a lot of donkey work to gather the necessary information together. Nevertheless...
PSNC should be congratulated because this deal is better than I had hoped for... unless paragraph 10 of the Drug Tariff determination comes into play.
If you haven't read it, this essentially says that the Treasury will decide how much it is prepared to pay when it has seen what the claims add up to. This could risk undermining the entire agreement, as officials might decide that the total amount of funding available is actually, say, £50m and the rest of the claims process will be meaningless.
I'm also not enamoured with the threats to outliers. While I do not endorse anyone acting dishonestly in any way, what I think are legitimate Covid costs and what the bean counters think are legitimate costs might be two entirely different things. For our business the draft claim is already two to three times larger than the advanced payments we received.
We are trying to look at this as widely as possible, so including overtime costs, for example, but not forgetting NI and pensions on top of that. We had a new phone system installed to cope with the huge demand, but what about the cost of answering all those extra calls? What about staff who were redeployed from other parts of the business? What about management support?
We bought in external advice to help meet the changing needs of our service users. I am going to claim it all, clearly and transparently accounted for, with an explanation of why we think it is justified – and it is down to NHSE to decide what it is prepared to pay for.
Don't discount legitimate claims
There is a real risk that contractors will low- ball these claims out of fear of not wanting to be an outlier, or because they are scared that the numbers are too big, or because they can't evidence something robustly enough. How can anyone else be expected to value our time if we don't even value our own? By making partial claims or discounting legitimate costs you will not be helping anyone.
We know our sector is underfunded and we know the extraordinary lengths that pharmacies have gone to in order to continue to look after our patients. So take some time and think about it properly. Of course you have to evidence your claims but you should absolutely not be scared out of claiming legitimate expenses.
Be prepared to have to justify what you claim, but don't be intimidated out of claiming.
Sticking the boot in
Last month I wrote about the attempts by some in general practice to rewrite our collective lived experience with respect to the difficulties faced by patients and the public in accessing their services during Covid. It is always pleasing to receive feedback for something I have written and this month we are sharing some of your comments opposite.
As I write this column, the Boots' chief executive has just been blasted with both barrels for daring to suggest that primary care disappeared behind closed doors. Now we can debate the semantics about remote appointments and practice teams working harder than ever – I don't doubt that is true – but it just doesn't match the public's understanding of what happened. Or indeed the ongoing frustrations with access to GP appointments.
I am not looking to denigrate the contribution of any group of professionals because I believe that we are stronger when we act together. So I was pleased when the newly elected chair of the RPS English Pharmacy Board struck a positive and collaborative tone in an attempt to build bridges with general practice. It is much needed.
*Alexander Humphries is the pen name of a practising community pharmacist. The views in this article are not necessarily those of Pharmacy Magazine. What are you including in your Covid costs? Email pm@1530.com
Sponsored
This interactive video will test and reinforce your knowledge so you can confidently advise parents on common childhood illnesses, such as teething, earache, coughs and colds.
Upgrade your contraceptive consultations by exploring the interactive pack to learn about a daily oral contraceptive pill
Record my learning outcomes
Opinion
Inspiring stories related to health, fitness and the pursuit of wellbeing