Insight: Dispensing payment system is broken
Opinion
Insight: Dispensing payment system is broken
In Opinion
Hear the opinions and comment from some of the top names in pharmacy. Make sure you get in touch and share your opinions with us too.
Bookmark
By Alexander Humphries*
I've had more reaction to last month's column questioning when a prescription is dispensed than pretty much anything else I've ever written. I didn't realise I was opening such a can of worms...
According to some of the feedback I have received, I'm a disgrace to the profession but, happily, not all the reviews were that bad. There was a bit of an employee/contractor divide, which I expected, but also a large amount of sheepishness from people who perhaps were more willing to throw stones than to consider their own greenhouse.
Let me start by being clear about one thing. We don't make a habit of claiming if the patient has not collected and I don't think I've ever refused to return a prescription.
The problem is that there is absolutely no incentive for anyone in NHS England to fix the broken system because it is (unjustly) benefitting from the status quo. Think about how often a patient doesn't collect a prescription. We go through the shelves regularly to remove old prescriptions – and there are dozens every month.
Then there are the patients who turn up and say, "I don't want that one", "I didn't order that, or "The doctor has stopped these". That's maybe another couple of dozen occasions a month. Multiply that 11,000 times and you have a very big number. That is a huge amount of wasted effort and a massive amount of incurred cost.
Address the issue now
With hub and spoke dispensing, spoke pharmacies will be incurring non-refundable costs much earlier in the process. It would seem sensible to address this as part of the legal change to support hub and spoke distribution.
The NHS and Government have hinted strongly that they want pharmacies to use this new system, so they need to support its rollout by changing the definition to allow pharmacies to claim for payment earlier in the process otherwise this could become a barrier to uptake and leave pharmacies holding the bill. Our representatives should be pushing to use this opportunity to resolve this problem once and for all.
There is also an anomaly when it comes to internet pharmacies. Currently, many claim for payment the moment a delivery is despatched, but strictly speaking they should wait to confirm that the patient has received the medicine. Many's the time I have rung a certain internet pharmacy because the patient's prescription hasn't arrived only to be told that it can't release the script because the item has already been posted.
All we want is to be paid fairly and accurately. Right now this is impossible
There must be just as many patients getting medicines they claim they didn't order or didn't want with internet pharmacies as there are with bricks and mortar pharmacies.
Meanwhile, for the readers who were kind enough to accuse me of fraud, I would like to ask them how a pharmacy is ever supposed to be paid accurately when the system is broken? The nonsense that is the dispense notification can only be sent once the patient has collected, which may technically be up to six months after the prescription was received.
Every quarter the Drug Tariff changes and could bear no resemblance to the costs incurred at the time the prescription was actually dispensed.
Impossible position
Then take medicines that are in short supply. There might be a concessionary price in the month that the prescription was dispensed but not in the month it was collected. So – is it fraudulent to receive a concessionary price when the script was actually dispensed months earlier? You cannot have this both ways.
We need a system with much more flexibility. Maybe one that allows pharmacies to send the dispense notification earlier in the process or allows them to reverse this or the EPS claims message.
Where do we stand with MDS that has to be prepared in advance of the patient collecting/ delivery? The medicines cannot be reused once they have been dispensed so should there be flexibility here, for example? What about specials? Made-to-measure hosiery? The list is endless.
Nobody wants to be paid for work they haven't done but that is the very point here – the work has been done. Pharmacies are left in an impossible position: we cannot check that every single patient needs every single item before it is dispensed, every time. All contractors want is to be paid fairly and accurately. At the moment this is impossible.
*Alexander Humphries is the pen name of a practising community pharmacist. The views in this article are not necessarily those of Pharmacy Magazine. How would you change the system? Email pm@1530.com
Sponsored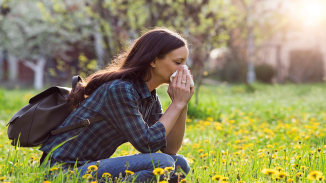 Sponsored education
This module will improve your hay fever knowledge, helping you to understand its impact on sufferers and recommend the right products to ease symptoms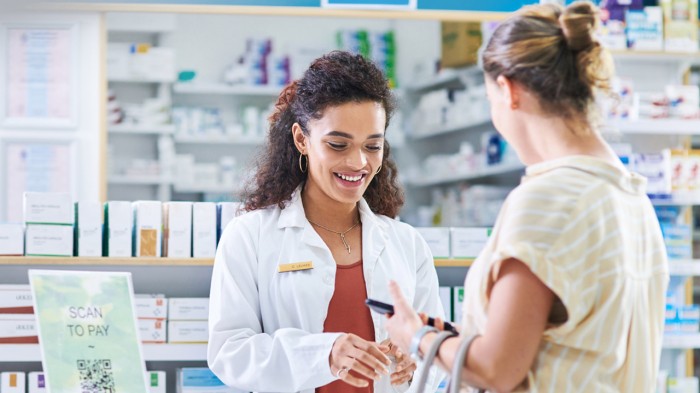 Sponsored education
Refresh your knowledge on managing mild to moderate pain and understand when a combination product can help.
Record my learning outcomes
Opinion
Hear the opinions and comment from some of the top names in pharmacy. Make sure you get in touch and share your opinions with us too.
In Opinion
Hear the opinions and comment from some of the top names in pharmacy. Make sure you get in touch and share your opinions with us too.
Bookmark