Pharmacists less confident in the future, says Lloyds Bank report
News
Pharmacists less confident in the future, says Lloyds Bank report
In News
Stay up to date with all the news, learning and insight in the world of pharmacy.
Bookmark
The prospect of mounting financial pressures and the growing reach of online pharmacies are making pharmacists less confident in the sector than they were a year ago, the latest Lloyds Bank Healthcare Confidence Index shows.
Each year Lloyds Bank asks pharmacists, dentists and GPs to rate how confident they are in the health of their business over the next 12 months and in five years' time. This year pharmacists gave a composite score of -7, down from last year's record high of -4.
Short-term confidence was up slightly from 27 to 29, with 65 per cent of pharmacists expecting their profits to grow in the next year and 62 per cent anticipating an uptick in NHS services.
The report says the sector's "relative robustness during lockdown" and the growing potential to provide clinical services is "supporting entrepreneurial behaviour," with 61 per cent of contractors considering buying another pharmacy.
Growing concerns about online dispensers
Despite this short-term optimism, long-term confidence has fallen from -34 in 2020 to -42 this year.
Seventy-two per cent expect financial pressures will increase over the next five years, while the proportion of pharmacists who say they are concerned about the threat of online pharmacy has grown dramatically, from 24 per cent to 44 per cent.
The pandemic has exacerbated a shift towards online services, says Lloyds Bank, adding that as other retailers and NHS services have re-opened the spike in OTC sales and prescriptions that was seen last year has subsided to some extent.
The proportion of pharmacists reporting increased activity in these areas has declined from 71 per cent to 61 per cent.
Two thirds would recommend pharmacy career
In spite of these challenges, a growing number of pharmacists said they would encourage friends or family to join the profession – up from 60 per cent last year to 66 per cent now.
Meanwhile, the report found that sustainability is a priority for pharmacists, with 72 per cent saying this is an important part of their future plans. Fifty-seven percent are trying to cut back on waste, for example by using digital communication methods to save on paper.
Lloyds Bank's Martyn Kendrick commented: "While pharmacists' confidence has declined somewhat, their short-term outlook has improved for another year, painting a picture of a sector that has begun to bounce back.
"While going forward there are challenges from online pharmacies and a potential shortage of those with the necessary qualifications, pharmacists have performed an invaluable service during the lockdown, confirming their place at the heart of our communities.
"They now have the opportunity to expand their range of clinical services, drive new income and support their patients and its we will continue to support them with guidance and products that enable this."
Leyla Hannbeck, chief executive of the Association of Independent Multiple Pharmacies said: "Those seeing internet pharmacy as a threat to their business has almost doubled and while there is no doubt that consumer behaviour is changing.
"We might expect this trend to weaken as bricks and mortar pharmacies have become more focused on delivering clinical services."
Sponsored
Sponsored education
Safely recommend the most effective laxative for every customer with constipation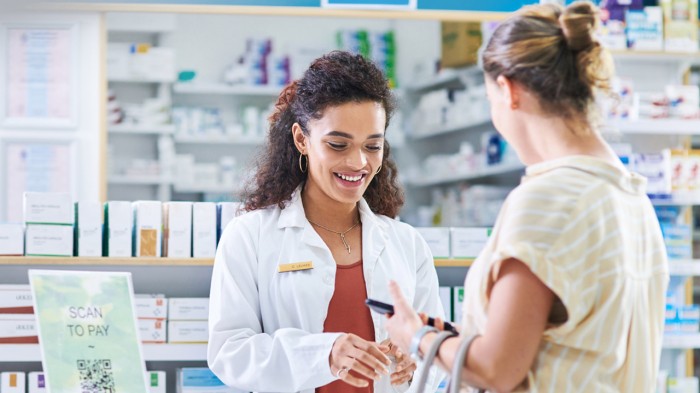 Sponsored education
Refresh your knowledge on managing mild to moderate pain and understand when a combination product can help.
Record my learning outcomes
News
Stay up to date with all the news, learning and insight in the world of pharmacy.
In News
Stay up to date with all the news, learning and insight in the world of pharmacy.
Bookmark