NPA lends support to national COPD action plan
News
NPA lends support to national COPD action plan
In News
Stay up to date with all the news, learning and insight in the world of pharmacy.
Bookmark
The National Pharmacy Association has teamed up with national health bodies on an action plan aimed at improving outcomes for COPD patients.
The National COPD Policy Action Plan calls on clinicians and policymakers to reform systems and policies to enable early and accurate diagnosis, reduce "clinical inertia," bolster prevention efforts and minimise health inequality and variation in care.
It makes recommendations including improvements to how COPD patients are reviewed and making greater use of community pharmacists to identify poor medication adherence and provide tailored support such as inhaler technique coaching.
In his foreword, professor John Hurst, a respiratory medicine consultant and chair of the UK Act on COPD National Working Group says: "COPD is the fifth most common cause of death in the UK, causing nearly 30,000 deaths every year in England alone.
"Despite this disease burden, COPD does not receive adequate recognition and prioritisation. Even though national ambitions exist, including those within the NHS Long Term Plan and the Government's Life Sciences Vision, to reduce the number of people who die prematurely from respiratory conditions, the system is not currently fully equipped to meet these ambitions."
"We need to work together as an entire COPD community to reduce morbidity and premature mortality from COPD. As well as outlining our ambitions for reform, this plan includes actions that we can all take to get us there; whether that's through calling for national policy change, playing a part in the prioritisation of initiatives at a system level or changing practice at a grassroot level."
NPA policy manager Helga Mangion commented: "We support these proposals which outline positive action on a disease that causes ill health and significant mortality.
"Pharmacy already has a place in the COPD patient pathway by virtue of the supply of medicines. As medicines experts pharmacists can also help those with COPD stay out of hospital, by showing correct inhaler techniques, providing medicines management and delivering smoking cessation services. Pharmacies can provide these services near to where patients live and improve patient choice and access."
Sponsored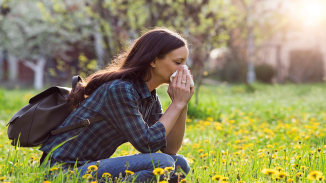 Sponsored education
This module will improve your hay fever knowledge, helping you to understand its impact on sufferers and recommend the right products to ease symptoms
Sponsored education
This short video explores the myths around diarrhoea management so you can better support customers who are affected
Record my learning outcomes
News
Stay up to date with all the news, learning and insight in the world of pharmacy.
In News
Stay up to date with all the news, learning and insight in the world of pharmacy.
Bookmark