New pharmacy quality scheme starts on September 1
News
New pharmacy quality scheme starts on September 1
In News
Stay up to date with all the news, learning and insight in the world of pharmacy.
Bookmark
Post-pandemic recovery measures will be a key focus of the 2021-22 pharmacy quality scheme (PQS), the PSNC has revealed, with the funding package unchanged from last year at £75m.
The PSNC has today (August 12) set the details of this year's scheme, which was agreed as part of its talks on the third year of the community pharmacy contractual framework, ahead of the September 1 commencement date.
Criteria for the scheme this year include identifying people who would benefit from weight management advice and referral, implementing health inequality training, producing an action plan promoting Covid vaccines – particularly in black and minority ethnic communities – and training to improve remote consultations.
Other PQS criteria include improving antimicrobial stewardship using the TARGET antibiotic toolkit, producing an anticoagulant audit to improve patient safety, engaging with primary care networks to increase local uptake of flu vaccines and ensuring patients receive personalised asthma action plans as well as a review of their inhaler techniques.
As with last year, contractors will be able to claim an 'aspiration' payment that they will be able to keep if they meet their chosen criteria. More details on this payment will be made available soon, said the PSNC.
The PSNC said a "key win" from its talks with the Department of Health and Social Care and NHS England and Improvement was securing a deal that reduces the costs and time contractors will need to put into it to complete it.
"The pharmacy quality scheme is now a standard fixture in the community pharmacy contract, providing the sector with an excellent opportunity to show our commitment to patients, further develop our clinical practice and be rewarded for providing high quality care," said the PSNC's director of NHS services Alastair Buxton.
"However, with Covid-19 still on all our minds, PSNC has negotiated to reduce the scope of the government's original proposal to help manage the impact on contractor workload and costs. We also pushed back to ensure targets across the scheme were realistic in the current environment.
"By pushing government for the release of these details ahead of other year three arrangements, we were seeking to give contractors more time to get going with the scheme but we also hope that news on the rest of the negotiations will be published shortly once internal government processes are complete."
Sponsored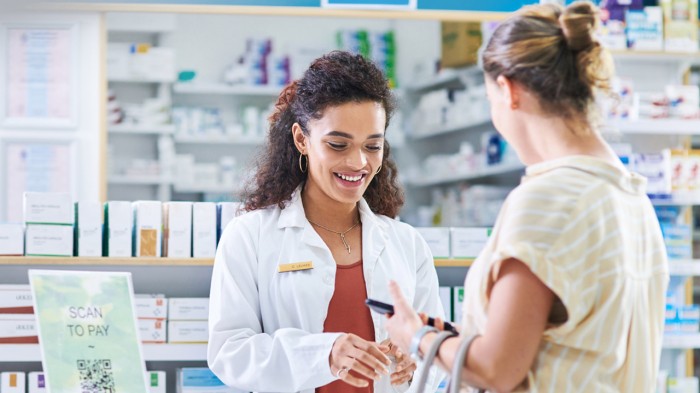 Sponsored education
Refresh your knowledge on managing mild to moderate pain and understand when a combination product can help.
Sponsored education
Identify the 5 key elements to address in your dry skin consultations
Record my learning outcomes
News
Stay up to date with all the news, learning and insight in the world of pharmacy.
In News
Stay up to date with all the news, learning and insight in the world of pharmacy.
Bookmark