Interview: Spotting cancer warning signs in the pharmacy
News
Interview: Spotting cancer warning signs in the pharmacy
In News
Stay up to date with all the news, learning and insight in the world of pharmacy.
Bookmark

Jackie Lewis is going to need a bigger mantelpiece. Together with her husband Martyn and the team at Lewis Pharmacy in Exmouth she recently picked up another pharmacy award to add to her burgeoning collection. By Richard Thomas.
I went to see Jackie and Martyn in their Exeter Road pharmacy at the height of the Covid vaccination effort. They had enlisted the help of around 50 volunteers in setting up her own clinic including local clinicians, healthcare workers and admin staff.
The clinic was in full swing on the day of my visit under the watchful eye of local nurse practitioner Emma Trout, who had come in on her day off to supervise the service.Not that Alphega Pharmacy member Jackie didn't have doubts at the outset.
"In truth we were scared stiff. The NHS wanted us to deliver a minimum of 1,000 vaccinations a week, which works out at approximately 90 hours' work. That was very scary, but we hung on in there and now it's running really well."
Jackie's experiences are typical of many of the pharmacies involved in delivering over 22 million Covid jabs – and counting – since the start of the pandemic.
It has been an incredible effort with independents leading the way, showing all their natural entrepreneurship, problem-solving abilities and instinct for local engagement.
For Jackie it has been a true multidisciplinary effort and incredibly rewarding – but demanding too. "Every change in Government guidance had the phone ringing off the hook," she says.
Like many pharmacists, she has had her frustrations with the vagaries of the national booking system.
However, overall, it has been a positive experience, not least in fostering closer links with local healthcare teams.
This hasn't always been the case. Looking back three years or so, before the advent of primary care networks in particular, Jackie admits the various pharmacies in her locality simply didn't talk to each other.
"Everyone was in competition and forgetting that we all actually had one common goal, which was to help patients and the community."
She vowed to change that and took the lead in trying to bring the various parties closer together. It has been hard work, she admits, but is beginning to reap its rewards.
"We talk on our WhatsApp group every day and support each other. There is enough work to go round."
Quiet determination
Setting up the Covid vaccination clinic is a perfect example of Jackie and Martyn's quiet determination and 'can do' attitude to professional service development in pharmacy, even if the financial rewards are not yet there.
"It doesn't always pay," she admits. "I'm out of pocket with the new hypertension case finding service, for example, but services are core to our business.
"We started about 15 years ago with a smoking cessation scheme that achieved over 300 successful quit attempts and it just grew from there. If we were only doing supply, we might as well go home."
Nothing comes easy. Take the Community Pharmacist Consultation Service. Three local GP practices are on board after a lot of groundwork on Jackie's part and the pathway "is working beautifully".
However, referral numbers remain stubbornly low. Jackie holds regular meetings with the practices to monitor progress and troubleshoot.
"We keep talking. We'll get there," she says. "It's like any new pharmacy service. If the data is there and we can show we are useful to GPs or commissioners, they will jump in and use us more."
Catastrophe in the making
Jackie has a wide range of clinical interests, but it is through her work promoting the role of pharmacy teams in cancer prevention that she has come to national prominence.
She has spent much of her career with an interest in cancer – she did her PhD in cancer drug research and worked at the Royal Free Hospital in London for two years – and had breast cancer herself, giving her a very personal perspective on the disease.
She is alarmed at the disastrous impact Covid has had on cancer diagnoses and says that in her pharmacy she has seen three times as many people with suspicious lumps and moles as before.
"It is hugely worrying. If the lump is suspicious, I have to persuade the person that they can still see their GP. They often think they can't because of Covid."
Jackie is a big believer in all the pharmacy team looking out for cancer warning signs. "It is crucial because when a person walks into a pharmacy, it is a pharmacy assistant they usually see first so it is vital that the entire team is aware of cancer red flags and know when to refer to the pharmacist."
That's why she got involved in creating an e-learning programme called Let's Communicate Cancer. The award-winning resource features bite-sized videos, animations, quizzes and slide shows designed to give the pharmacy teams the tools to better support cancer patients.
The course, hosted on the website of the British Oncology Pharmacy Association website (Jackie is co-chair of the community pharmacy subcommittee) and supported by Pfizer, was based on an earlier piece of work, 'Not Normal for You?'.
This was a pilot scheme, based on previous collaborative work with local Macmillan GP Jane Aitken, Cancer Research UK, the local CCG and Cancer Alliance, where pharmacy teams were trained to spot early signs of cancer and refer patients to their GP using a branded card.
The service ran for six months in 10 pharmacies in East Devon, backed by the Health Education Foundation and the NPA. Seventy-three per cent of service users given the referral card went on to visit their GP. Lives were undoubtedly saved.
Jackie is convinced that the service and training would be of interest to commissioners, struggling with all those missed early cancer diagnoses. "It could easily be rolled out nationwide and built into the national contractual framework," she says.
"Sometimes we think that cancer is the preserve of secondary care but community pharmacy encounters cancer patients at every stage of their journey, from early diagnosis through to treatment and recovery. There is so much more we could do."
Let's Communicate Cancer e-learning
To access the Let's Communicate Cancer programme, go to bopa.org.uk and click on the Courses section. You must be a member to access, but BOPA has a free membership category that acts as an entry point for interested health professionals.
Sponsored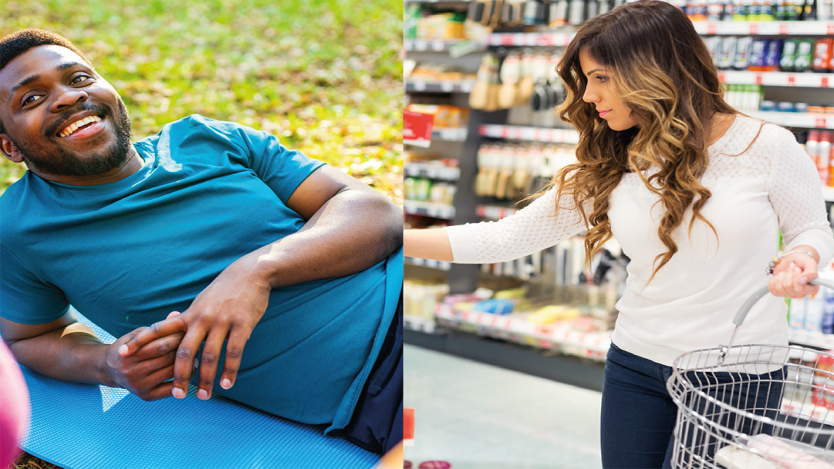 Sponsored education
Learn how to recommend the most suitable emollient for your customers in this interactive video
Sponsored education
This short video explores the myths around diarrhoea management so you can better support customers who are affected
Record my learning outcomes
News
Stay up to date with all the news, learning and insight in the world of pharmacy.
In News
Stay up to date with all the news, learning and insight in the world of pharmacy.
Bookmark