Infections linked with dementia
News
Infections linked with dementia
In News
Stay up to date with all the news, learning and insight in the world of pharmacy.
Bookmark
Infections that need hospital treatment are associated with increased risk of vascular dementia and Alzheimer's disease, according to a new analysis, which included a primary cohort from Finland and an independent replication cohort from the UK.
Over the 15.4-year follow- up of the primary cohort, 1.1 per cent of the 260,490 people enrolled developed dementia. During the 7.7-year follow-up of the replication cohort, 0.4 per cent of the 485,708 people developed dementia.
Hospitalisation for any infection was associated with a 48 per cent increase in dementia risk in the primary cohort and more than doubling in the replication cohort.
The authors then restricted the analysis to cases that occurred more than 10 years after infection, to allow for undiagnosed dementia at baseline. In the primary cohort, severe infections increased dementia risk by 22 per cent. The UK cohort did not have sufficient follow-up data for this analysis. A dose-response association emerged between episodes of hospital-treated infections and dementia risk in both cohorts.
The greatest dementia risk was for central nervous system (CNS) infections, such as meningitis – a three-fold increase compared with no infection – but the risk was 47 per cent higher among people with non-CNS infections, such as pneumonia, appendicitis and gastroenteritis. Associations were stronger for vascular dementia than for Alzheimer's disease in the primary (HR 2.09 and 1.20 respectively) and replication cohorts (HR 3.28 and 1.80 respectively).
The authors note that the "associations were similar for bacterial and viral infections and showed little specificity by type or severity of infection". The finding suggests that systemic inflammation rather than specific pathogens drives dementia development.
They add that the findings "suggest that mechanisms contributing to vascular dementia might be particularly important drivers of the infection-dementia association".
Sponsored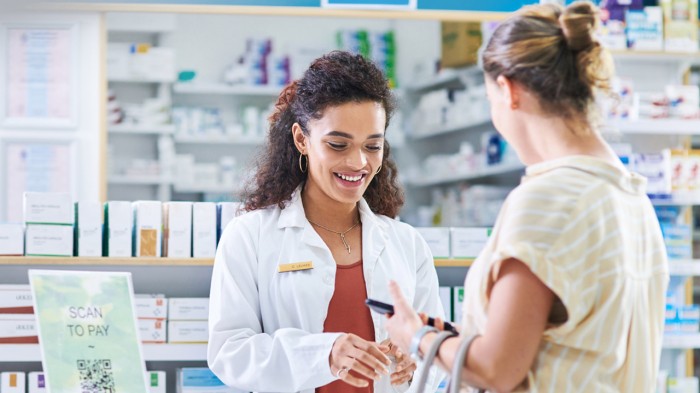 Sponsored education
Refresh your knowledge on managing mild to moderate pain and understand when a combination product can help.
Sponsored education
This short video explores the myths around diarrhoea management so you can better support customers who are affected
Record my learning outcomes
News
Stay up to date with all the news, learning and insight in the world of pharmacy.
In News
Stay up to date with all the news, learning and insight in the world of pharmacy.
Bookmark