I want successful businesses to join me, says 'super pharmacy' CEO
News
I want successful businesses to join me, says 'super pharmacy' CEO
In News
Stay up to date with all the news, learning and insight in the world of pharmacy.
Bookmark
The founder and CEO of a chain of 'super pharmacies' has said he is reaching out to "successful" pharmacy businesses in the UK and Ireland to come into the fold.
Speaking to Pharmacy Network News in March, Alitam chief Feisal Nahaboo said that since the company was created at the end of 2019 it has accrued "over 100" pharmacies. He said that in the near future there are "a few that we may allow to come into the consolidation, and maybe a few that do not make the grade we require".
He has previously spoken of Alitam's ambitions to grow to a network of 500 pharmacies over the next decade.
Mr Nahaboo said he models his ambitions for Alitam on his launch in 2019 of the accountancy company Xeinadin, which brought together 120 firms in the UK and Ireland through what he describes as his overnight multiple merger model (OMMM).
He described himself as the "extreme opposite" of the investors on the BBC show Dragon's Den. He explained that rather than investing in start-ups he has targeted pharmacies that are already successful, as measured by "profits, expertise, their locations, their mindset".
This is a challenging approach, he said: "Most people seek support when they're on their knees. When they're successful, it's harder.
Asked how he makes Alitam membership attractive to these businesses, he said "the vision was key," citing the company's emphasis on clinical services.
He added: "There are obviously investors around me personally, and [current owners] know that by being part of Alitam there will be some huge investments in their pharmacy."
"As of now they put all their financials into Alitam heaf office, and if they have a complaint from a patient we know about it."
He told PNN that member pharmacies are not rebranded to Alitam overnight: "I think the goodwill is actually in the existing brand of the pharmacy… I'm not going to disrupt that."
Instead he will foster "a common set of values and principles," with individual members "buying into that but all moving with us at different speeds". He said he anticipates an "influx" of prospective members registering their interest as the business grows.
He said he also wants to influence change in the wider pharmacy network: "We're all in a better place if pharmacy starts to redefine itself."
Super pharmacies
Alitam has attracted media attention for the concept of the 'super pharmacy,' a large premises that will be led by the pharmacy but will also offer a range of medical, dental, cosmetic and lifestyle services.
"I'm going to create a substantial building, it might be four floors," he told PNN, adding that there are similar concepts in other countries in Europe.
"That PR is going to hit quite hard – there's no way I'm going to sit here and watch people pay £500-1,000 for something we can do at a fraction of the price, but managed by pharmacists and other regulated professions."
However, the majority of the Alitam business will consist of smaller 'advanced' pharmacies. Asked how he plans to invest in these branches, he said: "It will go into more consultation rooms, more qualified staff… [we want to] give them rewards based on a good salary and shares in the company at a very young age."
He said he is keen for all stores to focus on clinical services such as prescribing, with a stripped-down or non-existent OTC section: "I really do not like shelves with those products on."
"Sometimes it takes an outsider to point things out," he went on, saying: "I think [stocking products is] quite demeaning at times for the level of qualification and skill these professionals have."
Alitam has announced a number of service launches in recent months, including a partnership with PharmaDoctor through which it will offer hair loss consultations and travel clinics. A pharmacogenomics service is planned for the coming months.
"We've got three more relationships to announce, they're substantial," he added.
Sector 'on its knees'
Asked what drew him to the pharmacy sector, he explained: "We needed a saturated and fragmented industry, one that was on its knees and at a crossroads."
He said he was warned about how "conservative" the profession can be, but this only spurred him on further.
There is "no doubt" that private equity will invest in pharmacy, he said, but "the problem is people haven't shaped up their business to make it attractive to investors".
He added that because "private equity does not like businesses that are predominantly dependent on one client," diversifying away from the NHS contract will make pharmacies more attracted.
He said he was confident in the company's future success: "Alitam will probably be one of the most profitable large pharmacy platforms ever created in history."
"We're quite strong now which is why we've moved into our next phase of developing Alitam. We hope over the next few months we'll be able to invest in the business and that's what we're preparing for right now."
Sponsored
Sponsored education
Identify the 5 key elements to address in your dry skin consultations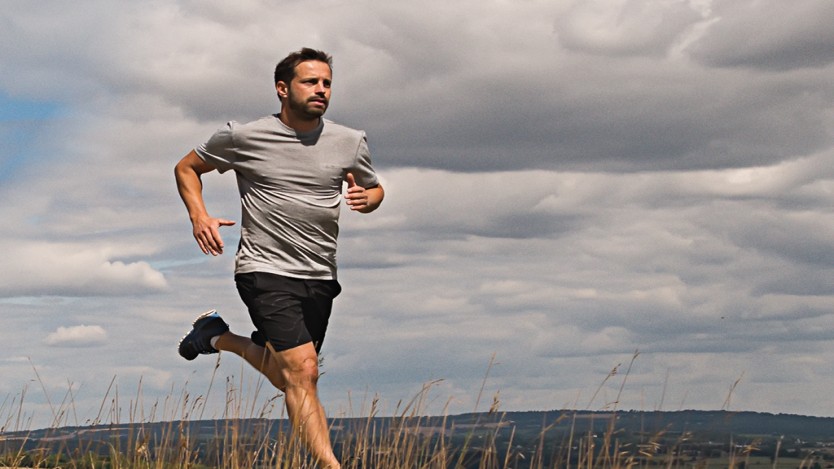 Sponsored education
Make the right recommendations to support customers to stop smoking
Record my learning outcomes
News
Stay up to date with all the news, learning and insight in the world of pharmacy.
In News
Stay up to date with all the news, learning and insight in the world of pharmacy.
Bookmark