Hub & spoke company claims independents can save £50k a year
News
Hub & spoke company claims independents can save £50k a year
In News
Stay up to date with all the news, learning and insight in the world of pharmacy.
Bookmark
A 7,500-items-per-month independent pharmacy could bring in an extra £52,000 a year by using hub and spoke dispensing, claims a company that plans to launch a hub and spoke facility next year.
HubRx, a company set up by Pharmacy2U founder Daniel Lee last year with business partner Sean Riddell to help independents use automated dispensing technology, has launched a new online calculator it says can help contractors assess their potential savings.
The calculator takes into account factors such as the additional time that could be freed up for pharmacists and pharmacy technicians to take on more services, as well as the supposed impact on purchasing margins of HubRx's Leeds dispensing facility, which is expected to be finalised in late summer 2022.
It also factors in what the company describes as the "estimated £30k one-off capital release from stock that independents will no longer need to hold which could be used to enhance the pharmacy to support clinical services".
HubRx claims its calculator shows that a pharmacy which typically dispenses 7,500 items a month could make an extra £52,000 a year if it dispenses 70 per cent of its items using hub and spoke.
Mr Lee said: "This calculator will enable community pharmacists to recognise the potential that hub and spoke offers in expanding their service offering.
"We know the decision whether to access hub and spoke is a complex one. With this calculator we want to how the benefits hub and spoke can have in terms of freeing up skilled time to offer more professionally and financially rewarding clinical services especially with the backdrop of flat funding and an expansion of NMS and cardiovascular testing."
While current regulations still prevent a single hub from working with more than one pharmacy business, the Government is revisiting proposals to change this and is expected to hold a consultation before the end of this year prior to making any legislative changes.
In a recent interview with Pharmacy Magazine, Mr Lee said he was not concerned by any delay in the legislative process: "Delays in regulations is part and parcel of moving quickly into anew area of business."
He also said he hoped any regulations around hub and spoke dispensing would be as "light-touch" as possible. This is somewhat at odds with comments made to PM by PSNC operations director Gordon Hockey, who was adamant that "this must be a 'patient-spoke-hub-spoke-patient' model'".
"PSNC does not accept a 'patient-spoke pharmacy-hub pharmacy-patient' model as appropriate or fair, since with the electronic prescription service it is, in effect, the supply of dispensed medicines from a distance selling (internet) pharmacy," said Mr Hockey.
Sponsored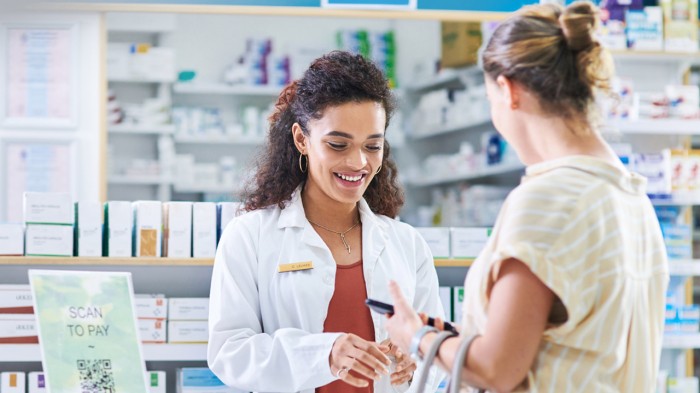 Sponsored education
Refresh your knowledge on managing mild to moderate pain and understand when a combination product can help.
Sponsored education
Safely recommend the most effective laxative for every customer with constipation
Record my learning outcomes
News
Stay up to date with all the news, learning and insight in the world of pharmacy.
In News
Stay up to date with all the news, learning and insight in the world of pharmacy.
Bookmark