First oral antiviral for Covid-19 approved by MHRA
News
First oral antiviral for Covid-19 approved by MHRA
In News
Stay up to date with all the news, learning and insight in the world of pharmacy.
Bookmark
Lagevrio (molnupiravir), the first oral antiviral for Covid-19, has been approved by the MHRA following "a stringent review of the available evidence".
In clinical trials, molnupiravir was found to be effective in reducing the risk of hospitalisation or death for at-risk non-hospitalised adults with mild to moderate Covid-19 by 50 per cent. It is most effective when taken during the early stages of infection and so the MHRA is recommending its use as soon as possible following a positive Covid-19 test and within five days of symptoms onset.
Molnupiravir has been authorised for use in people who have mild to moderate COVID-19 and at least one risk factor for developing severe illness. Such risk factors include obesity, older age (>60 years), diabetes mellitus, or heart disease. It is not intended to be used as a substitute for vaccination against COVID-19.
Developed by Ridgeback Biotherapeutics and Merck Sharp & Dohme, molnupiravir inhibits viral RNA-dependent RNA polymerase, or more precisely, promotes mutations in that enzyme's actions, preventing it from multiplying and therefore reducing the severity of the disease.
"The UK is now the first country in the world to approve an antiviral that can be taken at home for Covid-19. This will be a gamechanger for the most vulnerable and the immunosuppressed," said health secretary Sajid Javid.
Merck reported interim data for a phase 3 trial (n=762) in October. In the molnupiravir cohort, 7.3 per cent of participants were hospitalised or died through to day 29, compared to 14.1 per cent of those who received placebo. There were eight deaths in the placebo group. None of the 385 recipients of molnupiravir died.
Delta, gamma and mu variants accounted for almost 80 per cent of the cases. The strength of the efficacy data led the independent monitoring committee to recommend the trial be stopped early.
The Department of Health announced in October its ambition to make the treatment available by the winter if it received MHRA approval.
Sponsored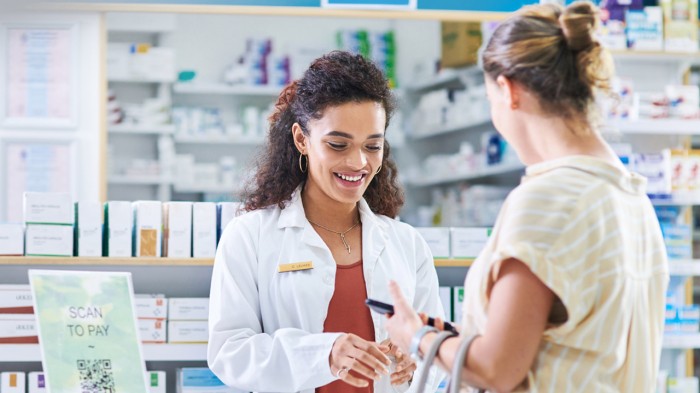 Sponsored education
Refresh your knowledge on managing mild to moderate pain and understand when a combination product can help.
Sponsored education
This short video explores the myths around diarrhoea management so you can better support customers who are affected
Record my learning outcomes
News
Stay up to date with all the news, learning and insight in the world of pharmacy.
In News
Stay up to date with all the news, learning and insight in the world of pharmacy.
Bookmark