In News
Stay up to date with all the news, learning and insight in the world of pharmacy.
Bookmark
After a court in the US found that the country's three largest pharmacy chains had helped fuel the opioid epidemic in two Ohio counties, legal expert David Reissner considers whether the same could happen here.
In a Cleveland federal court, Walgreens Boots Alliance, CVS and Walmart were accused of failing to stop supplies of excessive amounts of prescription painkillers, particularly OxyContin. The three companies faced more than 3,000 consolidated civil claims brought by the Ohio counties of Lake and Trumbull.
After five days of deliberation, the jury found in favour of the plaintiffs. Damages will be assessed after legal arguments in May 2022. The defendants say they intend to appeal.
In the claims the plaintiffs alleged:
People from Ohio and beyond were buying painkillers in the State from unscrupulous doctors who were running "pill mills" (clinics that overprescribe painkillers for profit) and that large amounts of addictive painkillers ended up on the black market
To save money, the defendants did not hire enough pharmacists and pharmacy technicians to prevent the diversion of painkillers
The defendants failed to implement effective systems to flag suspicious orders or train pharmacists and give them the tools and opportunities to stop the diversion and improper sale of opiates
The defendants ignored employee warnings about inadequate safeguards.
The defendants denied liability, arguing that:
Pharmacists do not create demand for opioids. They do not tell doctors what to prescribe
Pharmacists used their judgement
Pharmacists were supplying painkillers prescribed by doctors for patients with a legitimate medical need
Regulators were responsible for controlling the supply of drugs
Pharmaceutical manufacturers tricked doctors into prescribing far too many opioids.
Each county says its resources were placed under great strain and is claiming over $1bn in damages to treat addiction and overdoses, and to cover things like emergency room costs, and dealing with and fighting crime related to opioids.
What about the UK?
Could we see similar lawsuits against UK pharmacy owners? The first thing to point out is that decisions in civil cases (as opposed to criminal cases) are made by judges, not juries who may be more easily swayed by emotions. It is also important to note that the Cleveland cases were brought by local authorities.
In the UK, a claimant must prove that the defendant owed the claimant a duty of care. The defendant can be liable to compensate the claimant if the duty of care is breached by negligence.
A duty of care clearly exists in a relationship between a healthcare professional and a patient, but it seems unlikely that a local authority could prove that pharmacy owners owed it a duty of care, even if the local authority could prove a link between opioid abuse and an increase in street crime. Similarly, it is doubtful if NHS bodies could show that pharmacy owners owed them a duty of care, even though these bodies may have the data to show an increase in opioid-related treatment and the associated costs.
Pharmacy owners could find themselves liable to patients who have been injured or suffered loss as a result of overprescribing. The argument by the Cleveland defendants that pharmacists do not tell doctors what to prescribe would not succeed in the UK.
It was established here by at least 1982 that pharmacists owe patients a duty of care which is independent of prescribers. In the well-known Migril case, where an overdose of ergotamine tartrate had been prescribed, Mr Justice Stuart-Smith said: "Pharmacists…have to exercise an independent judgement to ensure that the drug is apt for the patient as well as that it conforms to the physician's requirements. It is an active duty…"
Previous claims
There is nothing novel about claiming damages as a result of overprescribing. In 2002, a patient sued his GP for overprescribing benzodiazepines and received £40,000 in settlement of his claim. There is no reason why a pharmacist could not be held liable for making supplies if the pharmacist should have realised that the patient had become dependent and failed to take appropriate steps.
Pharmacy owners will be vicariously liable for any negligence by its pharmacists. Additionally, the fact that Boots recently launched a training programme to support its pharmacists help patients manage pain without resort to opioids is an acknowledgement of the responsibility of pharmacy owners. This could well lead UK courts to decide that pharmacy owners owe patients an independent duty of care to avoid inappropriate supplies of opioids.
David Reissner is chair of the Pharmacy Law and Ethics Association and co-editor of Dale and Appelbe's Pharmacy and Medicines Law
Sponsored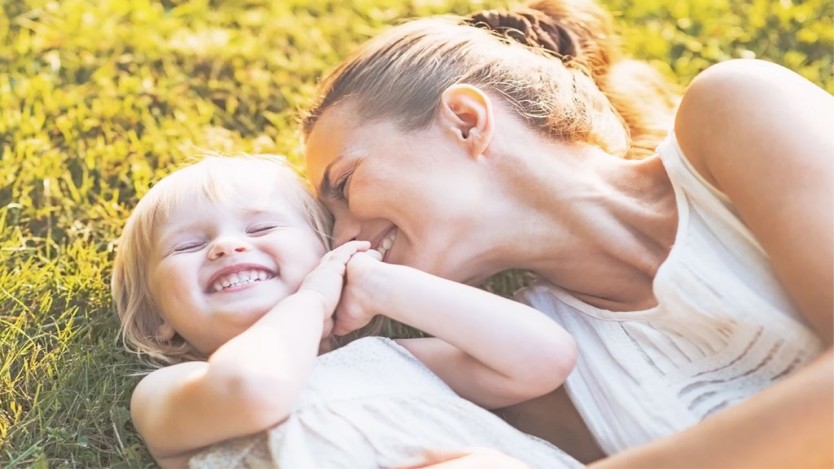 Sponsored education
This interactive video will test and reinforce your knowledge so you can confidently advise parents on common childhood illnesses, such as teething, earache, coughs and colds.
Sponsored education
Safely recommend the most effective laxative for every customer with constipation
Record my learning outcomes
News
Stay up to date with all the news, learning and insight in the world of pharmacy.
In News
Stay up to date with all the news, learning and insight in the world of pharmacy.
Bookmark