Royal Mail invests £1m in online pharmacy platform
News
Royal Mail invests £1m in online pharmacy platform
In News
Stay up to date with all the news, learning and insight in the world of pharmacy.
Bookmark
By Neil Trainis

Royal Mail has invested £1m to help an online company develop its online prescription and consultation service in a collaboration that will also see it deliver medicines to patients' homes.
Charac, a company that digitally links pharmacies with their communities, has created a patient relationship management system that allows patients to have a video or phone consultation with a pharmacist or independent prescriber about their health concerns and order repeat prescriptions via an app.
Charac wants to get 1,000 pharmacies signed up to its service in the next 12 months and persuade independent pharmacies and small multiples to join its enterprise outside of London, Manchester and Birmingham where it already has a presence.
Charac told Independent Community Pharmacist that every repeat prescription request is approved by a GP after going through the NHS's interface mechanism, a process that allows suppliers to integrate their system with another clinical system.
The company said patients can choose to pick up their medicines from a pharmacy or have them delivered to their home by Royal Mail.
"By encouraging customers to access services through the platform, pharmacists free up time to focus on providing new, revenue-generating, higher margin services to the local communities that they already serve, while reducing dependence on declining, low-margin NHS prescriptions," a Charac spokesperson said.
"The £1m investment will enable Charac and Royal Mail to leverage the strong levels of trust that postal staff and pharmacists enjoy within the communities they serve and will ensure pharmacies remain a cornerstone of vibrant high streets and an invaluable provider of frontline healthcare products and services, including vitally needed consultations."
Charac told ICP that it was unable to disclose how many pharmacies had signed up to its platform so far but said "most sign-ups have come from independents, although small multiples are also signing up."
When asked if pharmacies have to pay a fee to sign up, the company said: "It is free for pharmacies to subscribe, and as part of the subscription there is a free period of usage for pharmacies. Depending on the number of pharmacies owned, the fees vary. As we are in early stages, the pricing is quite flexible at this stage."
Charac founder Santosh Sahu said: "The pandemic has outlined the necessity of community healthcare and the power of digital delivery. In the UK today, it is estimated that just 3 per cent of all prescriptions are ordered digitally, with most UK pharmacies still lacking the ability to digitise their services.
"This places undue pressure on the wider NHS and prevents an estimated 18 million GP consultations being transferred to community pharmacists, who are equipped to manage many health conditions that would typically be associated with GP care. Today's investment will help local pharmacies across the UK adapt, survive and thrive by arming them with the necessary technology to exist in our houses as well as on our high street."
Stefan Kulik, the managing director of Royal Mail's health division who has joined Charac's board as part of the deal, said: "This is an exciting time to be working alongside Charac to enable pharmacies to provide patients and consumers with greater access to prescriptions and appointments through their local healthcare professionals.
"At Royal Mail, we know the importance of being able to guarantee the reliable and safe delivery of medicines to ensure patients get the healthcare they need at the right time."
Sponsored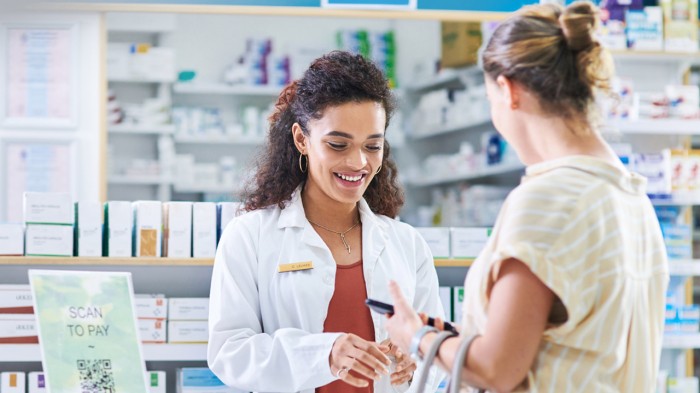 Sponsored education
Refresh your knowledge on managing mild to moderate pain and understand when a combination product can help.
Sponsored education
This short video explores the myths around diarrhoea management so you can better support customers who are affected
Record my learning outcomes
News
Stay up to date with all the news, learning and insight in the world of pharmacy.
In News
Stay up to date with all the news, learning and insight in the world of pharmacy.
Bookmark