More online pharmacies are failing GPhC standards
News
More online pharmacies are failing GPhC standards
In News
Stay up to date with all the news, learning and insight in the world of pharmacy.
Bookmark
By Neil Trainis

The General Pharmaceutical Council's director for insight, intelligence and inspection, Claire Bryce-Smith, told the Clinical Pharmacy Congress (May 13) that many online pharmacies are failing to meet its standards and potentially putting patients' safety at risk. However, she insisted the regulator was on top of the problem.
Ms Bryce-Smith said the regulator had carried out 394 inspections of online pharmacies since April 2019 and of those, 71 per cent had met all the standards against the overall benchmark of 85 per cent of pharmacies that fulfilled the requirements.
"We're seeing more [online pharmacies] not meeting our standards and when they don't, they tend to fail a lot more. So they're failing six, seven, eight or nine standards," she said.
Insisting it had taken "swift enforcement action" against failing online pharmacies to protect the public, the regulator said it had acted in 55 cases, issuing 44 condition notices and 11 improvement notices. Just over 600 pharmacies on the register have the GPhC voluntary internet pharmacy logo.
Ms Bryce-Smith said 1,040 concerns have been raised and referred to its fitness-to-practise procedures in the last three years, while 187 ongoing cases are linked to 83 online pharmacies involving 84 registrants. Two pharmacy professionals are under interim orders and two pharmacies are subject to interim orders.
She said the GPhC has discovered "lots of problems around safeguarding" for patients "who may be vulnerable", while some people were able to over-order medicines through online pharmacies and even use different names to get medicines.
There were also concerns that some online pharmacies are working with prescribers overseas. "That's not what we recommend. Actually, we are advising you not to," she said, urging online pharmacies to have an "appropriate" indemnity insurance "that covers the entire service" they are providing.
Inexperienced prescribers – a concern
Ms Bryce-Smith said the number of independent pharmacist prescribers working for online pharmacies was on the rise. However, what was peculiar given the GPhC's recent decision to remove the requirement for pharmacists to have at least two years' experience on the register before they enrol on an independent prescribing course, was her concern that "a number of clinically inexperienced independent pharmacist prescribers are operating in the online pharmacy setting."
She added: "When you combine that with poor risk management and very weak clinical governance, you've got a little but of a recipe for disaster – and that's what we've been finding in some cases."
Her comments drew a bewildered response on Twitter. Scottish Pharmacist Voice tweeted: "And now the GPhC have scrapped the two-year experience rule. Not protecting the public!" Community pharmacist Chris Armstrong asked: "So how will abandoning the two-year experience rule help this?"
Failing online pharmacies were guilty of poor record-keeping when it came to online prescribing, weak leadership, governance, risk management and accountability. Bryce-Smith said clinical services were often being "tacked on to a supply model" and "wasn't designed with prescribing in mind." That, she said, "was causing all sorts of problems."
"What we found is those clinical governance structures were very immature and in some cases, very weak. We picked up poor record-keeping, particularly aligned with prescribing online but also in terms of the quality of the review of those judgements which those prescribers were making. A lot of people are also acting outside of their scope of practice," she said.
She added: "We also know, contextually, that pharmacies have been, and are, under some financial pressure. So what we've actually seen is a number of pharmacies that are very quickly starting to provide services online, maybe sometimes a little bit too quickly without having thought it through properly."
Sponsored
Sponsored education
Identify the 5 key elements to address in your dry skin consultations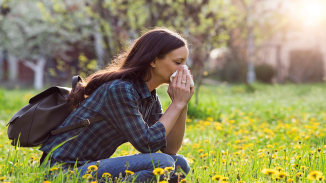 Sponsored education
This module will improve your hay fever knowledge, helping you to understand its impact on sufferers and recommend the right products to ease symptoms
Record my learning outcomes
News
Stay up to date with all the news, learning and insight in the world of pharmacy.
In News
Stay up to date with all the news, learning and insight in the world of pharmacy.
Bookmark