53pc of pharmacists support mandatory jabs for health workers
News
53pc of pharmacists support mandatory jabs for health workers
In News
Stay up to date with all the news, learning and insight in the world of pharmacy.
Bookmark
A recent survey of over two thousand pharmacists found that 53 per cent were in favour of mandatory vaccination against Covid-19 and flu for health workers, with 47 per cent against.
The Royal Pharmaceutical Society surveyed 2,211 members earlier this month. In a statement urging the Government not to introduce mandatory vaccination for NHS staff, the RPS said its survey showed there was no "overwhelming majority" in favour of the policy and "further engagement with the profession" is needed. The Academy of Medical Royal Colleges and Royal College of General Practitioners have taken a similar stance.
The RPS warned of unintended consequences, saying that if those who did not wish to have the vaccine were not allowed to work this could undermine patients' access to health services in primary and secondary care. Employers would also need to collect and process data on vaccination status.
Introducing mandatory vaccination could also lead to potential discrimination, said the RPS, with vaccine hesitancy more common among certain demographics.
It also highlighted the Green Book's chapter on consent, which states: "The rights of individuals to decide what happens to their own bodies and consent is a fundamental principle of good healthcare and professional practice."
The RPS said: "We actively and strongly encourage all pharmacists to take advantage of the COVID-19 programme and to get vaccinated unless there is a medical reason why they are unable to.
"All members of the pharmacy team should have any vaccine deemed necessary to help protect themselves, their patients and the wider community. We consider this to be best practice and within the GPhC standards for pharmacy professionals where pharmacists should make the care of the person their first concern and act in their best interests.
"We do not agree with making Covid-19 or flu vaccinations mandatory, as informed and educated choices about health interventions are more beneficial long-term than enforcing them."
More than 92 per cent of NHS staff have had their first Covid jab while 89 per cent have received a second dose.
Sponsored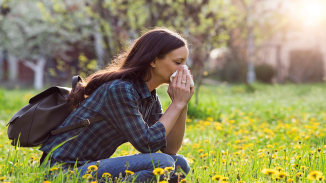 Sponsored education
This module will improve your hay fever knowledge, helping you to understand its impact on sufferers and recommend the right products to ease symptoms
Sponsored education
Identify the 5 key elements to address in your dry skin consultations
Record my learning outcomes
News
Stay up to date with all the news, learning and insight in the world of pharmacy.
In News
Stay up to date with all the news, learning and insight in the world of pharmacy.
Bookmark