Empty words, empty promises?
News
Empty words, empty promises?
In News
Stay up to date with all the news, learning and insight in the world of pharmacy.
Bookmark
Mandeep Mudhar, director of marketing and development at Numark, is disappointed by attitudes at the recent APPG meeting
I've been reflecting following the All-Parliamentary Pharmacy Group meeting last month where the heavyweights of the political world of pharmacy turned up.  The minister responsible for pharmacy and the chief pharmaceutical officer (CPO) for England were there, together with a whole load of other important people attempting to influence the direction of travel for pharmacy.
Once again, I was left with much head scratching. There's new jargon to interpret and many unanswered questions about the futility of it all.   
So let's start with the head scratching.  When asked about progress regarding the Murray Review – the review that looked at expanding clinical services that community pharmacies could provide, a progress that had been promised by NHS England – the response was to forget that. In our CPO's view, the report has already been taken into account. Really?  Which bit?  About re-designing MURs so that they become a full clinical medication review?  No.  About expanding the commissioning of minor ailments services?  Not that either, nothing has happened. In fact, later at this meeting, after having received a hospital pass from the pharmacy minister, Dr Ridge stated that minor ailments schemes were being increasingly decommissioned and needed to be replaced by - and here's the jargon – 'digitally led solutions'. So, I presume robots dealing with minor ailments?
Anyway, back to the Murray Review. Dr Ridge was keen to point out that one of the recommendations from the review – that of pharmacist integration into GP practices – was well underway.  So let's see; the parts of the review that spoke about enhancing the role of community pharmacists – all binned. The part about creating another type of pharmacist, further blurring the lines between what a community pharmacist should be doing and what practice-integrated pharmacists intend to do – full speed ahead.  Another body blow to community pharmacy.
Remember the burial of the 'Call to Action' review in 2014? We should have known better when we saw the Murray Review. We should have known it would go nowhere; but we are not cynics, we are caring health care professionals trying to do our best for our patients. I suspect cynicism will now be the order of the day with anything the Government pretends to offer pharmacy.
But let me go back to the minor ailments saga. A year ago, it was something that the Government deemed important and one that ministers were committed to ensuring CCGs provide. Â A year on, the clock has moved on according to our pharmacy minister. The robotic solution suggested by Dr Ridge has clearly taken demand away from GPs and A&E and everyone in the land is happy. No more clogging of surgeries or hospitals and pharmacies do not need to deal with patients with pesky conditions... Â Maybe these robots can now move onto sorting out all the failing hospitals since they are so brilliant?
So I make a plea: for once, just once, deliver on your promises dear ministers. Just once, dear CPO, stand up and be counted for the profession you oversee.  Just once, let us see something tangible carried through that allows community pharmacists to provide enhanced services and care for their patients with some sensible remuneration and sustainability.  Might that be the most obvious thing that comes to everyone's mind - a national minor ailment scheme?  

From Numark's perspective and on behalf of our members, we will continue to maintain a dialogue with NHS England and the Department of Health. We are not letting anyone off the hook. Promises have to be delivered. Not much to ask for – or is it?
 
Sponsored
Sponsored education
Safely recommend the most effective laxative for every customer with constipation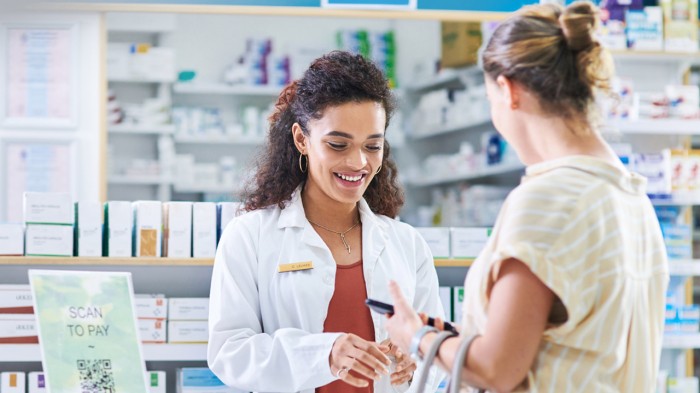 Sponsored education
Refresh your knowledge on managing mild to moderate pain and understand when a combination product can help.
Record my learning outcomes
News
Stay up to date with all the news, learning and insight in the world of pharmacy.
In News
Stay up to date with all the news, learning and insight in the world of pharmacy.
Bookmark