Moving forward with the QPS
It is important contractors in England build on the tweaked quality payments in order to be compelling to commissioners and consumers of its services. The next review point is June 29.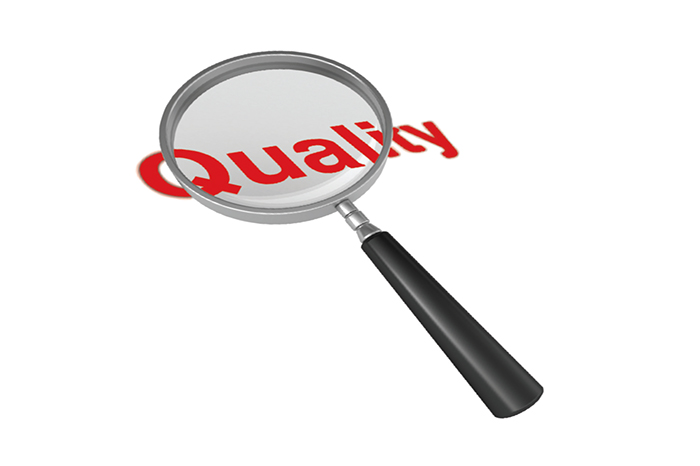 The Government and PSNC agreed an interim arrangement to extend the current contractual funding arrangements, including the Quality Payments Scheme (QPS), until October 2018. The scheme comes with a £37.5 million budget for the six-month period and a June 29 review point, with a claim period from June 11-July 13.
Information indicates that 11,410 pharmacies in England submitted a QPS claim for the April and November review dates. There was broad engagement across the quality criteria, with 9,474 pharmacies declaring healthy living pharmacy (HLP) level 1 status. This level of engagement with QPS needs to be maintained for the next review date on June 29, when all criteria must still be fully compliant in order to make the claim.
QPS criteria
As before, there are four 'gateway' criteria (advanced services, NHS Choices, EPS and NHSmail) in the revised scheme, all of which must be met, and eight 'quality' criteria. There are some minor amendments to the gateway criteria for using NHSmail from a premises shared account and listing Bank Holiday opening times on NHS Choices; these are covered in the Pharmacy Complete QPS quick guide1 with key requirements and solutions. More information is available on the PSNC website.2
There are about 2,000 pharmacies yet to declare HLP status. For those who have not started or completed their HLP journey, Pharmacy Complete has developed an HLP Countdown initiative supported by a six-week pathway and a series of short online videos.3
HLP: not a tick-box exercise
Becoming an HLP is not a tick-box exercise; it is the beginning of a new ethos and business model based on quality people, premises, services and consumer experience, which could and should form the foundation of a healthier future for pharmacies.
Key requirements
The following checklist highlights some of the key requirements of an HLP:
• A trained HLP leader within the pharmacy who is actively leading the team, following an action plan and getting regular feedback on their performance from their colleagues
• A full-time equivalent
(35 hours or more) health champion, who has achieved the RSPH level 2 award in 'Understanding health improvement'
• The pharmacy is continuing to deliver MURs, NMS and flu vaccinations (if not flu jabs, then actively signposting to others who are)
• The pharmacy team is proactively offering advice to customers and can provide relevant information and signposting (evidenced by using a log of interventions)
• The team is able to provide advice on sensitive and difficult public health issues when supporting customers

• The pharmacy is involved in delivering six regular public health campaigns per year linked to local and national health priorities
• The consultation room is tidy and reflects the professional services being offered
• There is a clearly marked health promotion zone, and leaflets are relevant, non-promotional and up-to-date; pharmacy displaying its HLP logo and certificate in
a prominent place
• The team wear name badges (at least first name) and understand each other's roles.
A good way to understand the impact of what a pharmacy is doing with HLP and the benefits to its community is to include some additional questions on HLP within the community pharmacy patient questionnaire (CPPQ). Once you have achieved this, start building on the criteria.
Understand your market
Start with your local joint strategic needs assessment (JSNA) and pharmaceutical needs assessment (PNA), both will be on your local authority website. Note that many areas have recently updated both, so download a summary and pop it into your HLP portfolio folder. Your local health profile4 also provides a snapshot of needs and priorities. Work as a team to identify the biggest health issues, based on what you see day to day.
Engage with others
Contact local GP practices and other providers, NHS and public health commissioners to understand their challenges and see what your pharmacy could do to help. See what your LPC is doing and how they can support you.
Develop the team
Have a meeting and ask your team what areas they would like to develop. Some pharmacies have invested in the health champion qualification for all staff and many are now looking to develop knowledge and skills further (e.g. flu champions and mental health champions).
Remain relevant
The landscape in which community pharmacy operates will continue to change, so the sector needs to adapt in order to remain relevant and compelling to commissioners and consumers of our services. Achieving the QPS is just the start. Continual improvement and investment in quality are now a must.
There are some minor amendments to the gateway criteria

References
1. pharmacycomplete.org/resources.html
2. psnc.org.uk/services-commissioning/psnc-briefings-services-and-commissioning/psnc-briefing-016-18-the-interim-quality-paymentsscheme-2018-19-a-summary-of-changes-to-the-scheme-march-2018
3. https://pharmacycomplete.org
4. fingertips.phe.org.uk/profile/health-profiles