UKCPA: Optimising inhaler technique
Learning
UKCPA: Optimising inhaler technique
A community pharmacy-based inhaler technique check service is being rolled out in Leeds, says Toby Capstick, consultant pharmacist – respiratory medicine, Leeds Teaching Hospitals NHS Trust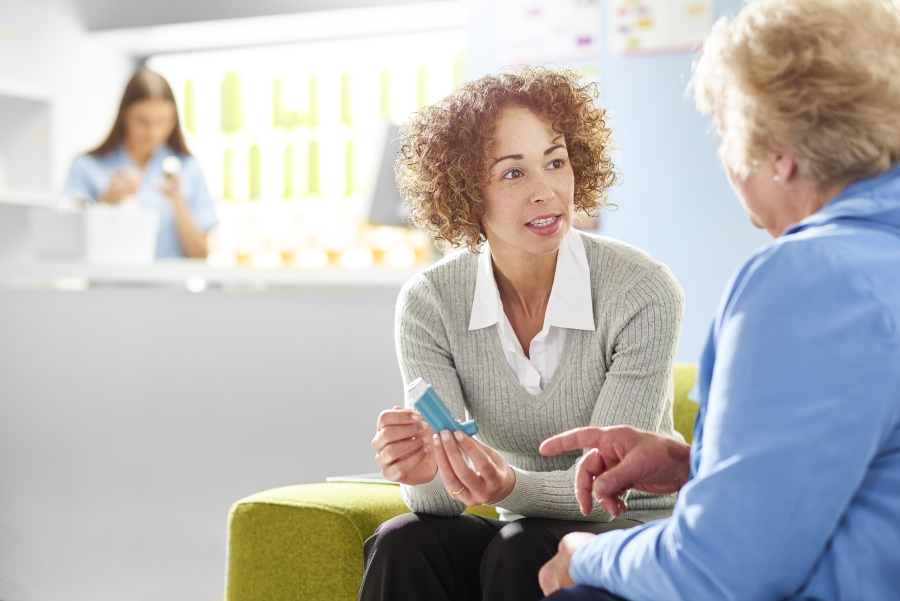 Respiratory diseases place a large burden on NHS resources and in recent years there has been a plethora of new inhaled drugs and novel inhaler devices launched in the UK. At the time of writing there are 19 different inhaler devices (plus spacers) and 107 inhaled drugs available in different drug-dose-device combinations.
Reluctant to change
It is perhaps unsurprising that many healthcare professionals might be reluctant to move away from prescribing the more familiar 'older' devices, such as the MDI, Accuhaler and Turbohaler. However, critical errors that substantially reduce dose delivery to the lungs are made by 11, 28 and 32 per cent of patients using these devices.
Current asthma and COPD guidelines recommend that inhalers should only be prescribed after patients have received training and have demonstrated satisfactory technique. However, almost a quarter of patients have not received any verbal instruction regarding using their inhalers.
Optimal technique
The best method of achieving optimal inhaler technique relies on demonstrating the correct technique for patients to copy, rather than merely reading patient information leaflets. In a follow-up community pharmacy study, regular inhaler technique training through demonstration as the sole intervention was associated with a significant and sustained improvement in asthma control compared to usual practice.
It is encouraging that several UK regions have commissioned community pharmacy inhaler technique services in order to improve disease control. Within Leeds, there are approximately 50,000 and 17,000 people on asthma and COPD registers respectively – and many have not had a documented inhaler technique check in the past 15 months.
Consequently, a community pharmacy-based inhaler technique check service has been commissioned by NHS Leeds CCG with the aim of improving patients' ability to manage their own asthma and/ or COPD through improving inhaler technique.
The Leeds service (cpwy.org) started in May 2018, initially in 25 pharmacies, but is rolling out to a further 25 this autumn. To support this service, pharmacists and technicians attended an evening training session on asthma, COPD, treatment and inhaler technique.
The service itself comprises two appointments six to eight weeks apart, assessment of asthma or COPD control using the Asthma Control Test or COPD Assessment Test, inhaler technique optimisation, education about medicines use, adherence assessment, and smoking cessation advice. While this is a commissioned service, the components could and should form part of routine practice in both primary and secondary care.
For more information about the UKCPA, click here.
This column is produced in association with the UKCPA. The views expressed are those of the author and are not necessarily those of either Pharmacy Magazine or the UKCPA.
Sponsored
Sponsored education
Viatris has created this short video based on a publication reviewing global research into the potential impact of the Covid-19 pandemic on mental health. It identifies six areas where psychiatrists can play a role in supporting people's mental health through these difficult times.
Sponsored education
Common feeding feeding issues, including coloc, reflux and regurgitation, and some of the ways they can be managed
Record my learning outcomes
Learning
Inspiring stories related to health, fitness and the pursuit of wellbeing