Unsafe staffing levels a growing issue says PDA
Latest
Unsafe staffing levels a growing issue says PDA
In Latest
Discover the latest pharmacy news with daily updates and information to keep you in the know.
Bookmark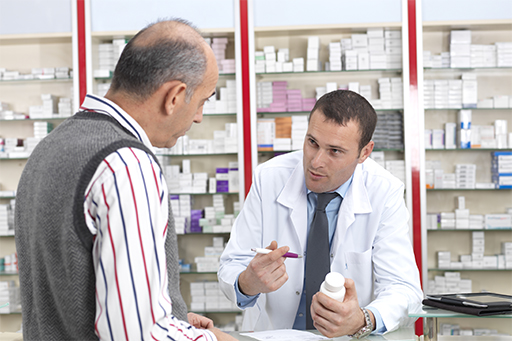 Very few UK community pharmacies have safe staffing levels 'all the time', a survey of pharmacists suggests, with almost three quarters reporting their workplace as having sufficient staff 'half the time or less'.
The Pharmacists' Defence Association's 2018 patient safety survey polled 1,482 pharmacists between January and May of last year. It asked them whether they felt their workplace met the seven criteria set out in the PDA's Safer Pharmacies Charter.
In total, 72 per cent of respondents working in community pharmacy said there were sufficient staffing levels to avoid adverse effects on patient safety half the time or less, while just three per cent answered 'all the time'.
Perceived staffing levels appear to be getting worse year on year. In 2015-16, 53 per cent answered 'half the time or less' while in 2016-17 61 per cent did.
This can lead to dangerous practices such as pharmacists self-checking prescriptions they have assembled before handing them to patients, the PDA warns. Just under half of community pharmacists surveyed said they were dealing with "imposed self checking" around half the time or more – up from 40 per cent the previous year.
The ability of community pharmacists to take adequate breaks emerged as another concern. 69 per cent of pharmacists said they only felt able to take breaks without the pressure to carry on working half the time or less, with just nine per cent reporting adequate breaks all the time.
PDA head of policy Alima Batchelor said: "Those who are responsible for patient safety must take note – and as a profession we must collectively exercise one of the fundamental tenets of patient safety: learning from what has gone wrong."
Independents "fare better"
Presenting the survey findings at the PDA conference in Birmingham on March 30, PDA policy manager Greg Lawton said: "For each patient safety question, each year, independent & smaller multiple pharmacies fared better than the large CCA multiples when grouped together (ASDA, Boots, Lloyds, Morrisons, Rowlands, Superdrug, Tesco and Well)".
He quoted several written responses from pharmacists experiencing workplace issues, including one pharmacist employed at a multiple who spoke of "intolerable pressure and stress" and said they felt their employer prioritised profit over safety.
Organisational cultures that emphasise targets and discourage pharmacists from raising concerns are part of the problem, Mr Lawton claimed. 77 per cent of pharmacists employed at CCA multiples said they felt able to raise concerns without fear or reprisal half the time or less, with 59 per cent of those employed at smaller multiples and independents reporting the same.
CCA chief executive Malcolm Harris responded: "Patient safety and the safety and wellbeing of all pharmacy teams are of critical importance to the CCA and our members. CCA members make every effort to ensure that their patients, customers and employees are provided with a safe and secure environment wherever they operate.
"Given that not all pharmacies use the same operating model, organisations need the flexibility to set what they believe to be safe staffing levels, based on both capability and numbers. Our members have robust mechanisms in place to ensure staff are empowered to provide feedback, raise any concerns and access support.
"We have been working closely with the GPhC on staffing, such as attending a recent roundtable with cross-sector partners including the PDA. We are confident that the pharmacy regulator has sufficient capability and powers to ensure that all pharmacies operate safely. Pharmacies are inspected regularly to ensure that standards are being met. On any occasion where a standard is not met, the pharmacy owner will put in place an improvement action plan to address the issue."
The 2018 PDA survey also included responses from NHS hospital pharmacists. Greg Lawton said hospital pharmacy performed "considerably better" than community pharmacy on measures of patient safety like self-checking, though he added there are "still issues there".
Latest
Discover the latest pharmacy news with daily updates and information to keep you in the know.
In Latest
Discover the latest pharmacy news with daily updates and information to keep you in the know.
Bookmark