UK government agrees fourth Covid vaccine deal
Latest
UK government agrees fourth Covid vaccine deal
In Latest
Discover the latest pharmacy news with daily updates and information to keep you in the know.
Bookmark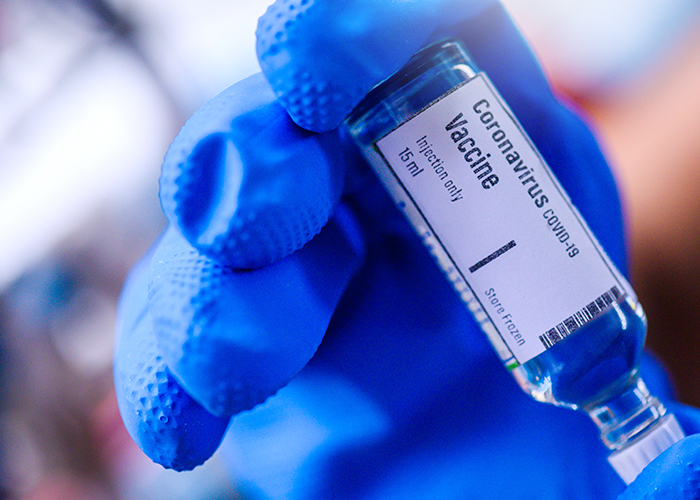 The UK Government has signed a fourth coronavirus vaccine deal, this time with GSK and Sanofi Pasteur.
The two companies will supply the UK with 60 million doses of their protein adjuvant Covid-19 vaccine, which is based on existing DNA-based technology used to produce Sanofi's flu vaccine. Human clinical studies of the vaccine will begin in September followed by a phase 3 study in December 2020.
The government has now secured early access to four different types of immunisation and a total of 250 million doses. Deals for other different vaccine classes have been agreed with:
BioNTech/Pfizer – the UK has secured 30 million doses of its mRNA vaccine
Valneva – in principle agreement for 60 million doses. If the vaccine is proven to be safe, effective and suitable, the UK has secured an option to acquire a further 40 million doses of this inactivated whole virus vaccine
Oxford/AstraZeneca – in principle agreement for one million doses of its adenoviral ChAdOx1 nCoV-19 vaccine.
In addition the UK has secured rights to AstraZeneca's antibody treatment to neutralise the virus which can be used both as a short term prophylactic for those people who cannot receive vaccines, such as cancer and immunosuppressed patients, and front line workers exposed to the virus, as well as a treatment for infected patients.
Interim advice from the Joint Committee on Vaccination and Immunisation (JCVI) has advised priority vaccination for frontline health and social care workers, and those at increased risk of serious disease and death from Covid-19 infection stratified according to age and risk factors.
Promising early results from Oxford vaccine
Early stage human trials of the Covid-19 vaccine being developed at Oxford University's Jenner Institute and Oxford Vaccine Group have found it produces strong immune response and shows no early safety concerns, according to results published in The Lancet.
The vaccine is similar to a vaccine the team previously developed for the closely related MERS coronavirus, which showed promise in animal and early-stage human testing.
The results of the Phase I/II trial, which started in April, indicate no early safety concerns, and both T-cell and antibody responses against the SARS-CoV-2 virus, including robust neutralising antibody responses, were demonstrated.
Between April 23, 2020 and May 21, 2020, 1077 volunteers aged 18-55 received the ChAdOx1 nCoV-19 vaccine or a placebo MenACWY vaccine. A subset of these volunteers (10 people) received two doses of the vaccine. There were no serious adverse health events related to ChAdOx1 nCoV-19.
In the ChAdOx1 nCoV-19 group, spike-specific T-cell responses peaked 14 days after vaccination. Anti-spike IgG responses rose by day 28, and were boosted following a second dose. Neutralising antibody responses against SARS-CoV-2 were detected in 91 to 100 per cent after a single dose depending on the assay method used.
After a booster dose, all participants had neutralising activity between 42 and 56 days after dosing. Neutralising antibody responses correlated strongly with antibody levels.
Professor Fiona Watt, executive chair of the Medical Research Council, which helped to fund the trial, said: "It is truly remarkable how fast this vaccine has progressed through early clinical trials, and it is very encouraging that it shows no safety concerns and evokes strong immune responses.
"There is a lot that we don't yet know about immunity to the virus that causes Covid-19. However, it seems that both antibody and T cell immunity are important, and this vaccine triggers both responses. The much-anticipated next milestone will be the results of the larger trials that are happening now to find out if the vaccine will protect people from the virus."
Latest
Discover the latest pharmacy news with daily updates and information to keep you in the know.
In Latest
Discover the latest pharmacy news with daily updates and information to keep you in the know.
Bookmark