Pharmacy teams could soon be wearing transparent masks
Latest
Pharmacy teams could soon be wearing transparent masks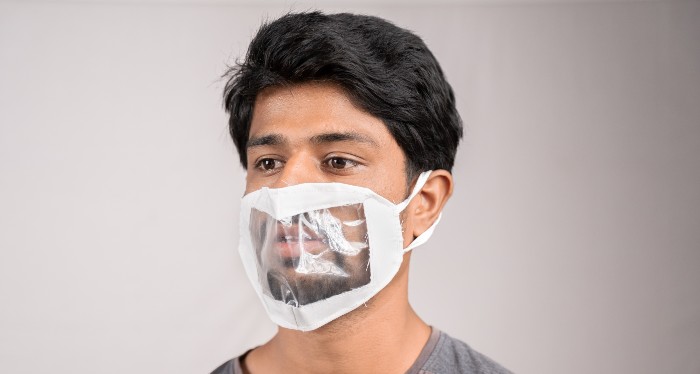 Pharmacy staff and workers in other healthcare settings could soon be wearing transparent face masks following a successful trial which the Department of Health and Social Care said had shown potential benefits to patients.
The masks were trialled last September and the DHSC said they could be used by staff when talking to deaf patients who need to lip-read and dementia sufferers.
The DHSC said that despite the pilot's positive findings, different types of masks may be needed for different care settings, citing a mask that would be used in an intensive care unit and another type for speech and language therapists. It is funding another pilot of transparent masks in health and social care settings.
However, the DHSC said that no transparent face masks have met the required technical specifications that were highlighted during the original pilot, although it insisted it is "actively" encouraging manufacturers "to develop new, innovative products which meet the standard for transparent face masks."
"We are aware of many products currently in development and we expect that suitable masks will soon meet the standard," the DHSC said.
Sponsored
Upgrade your contraceptive consultations by exploring the interactive pack to learn about a daily oral contraceptive pill
This interactive video will test and reinforce your knowledge so you can confidently advise parents on common childhood illnesses, such as teething, earache, coughs and colds.
Record my learning outcomes
Latest
Inspiring stories related to health, fitness and the pursuit of wellbeing