FMD checks in Britain will cease from December 31
Latest
FMD checks in Britain will cease from December 31
In Latest
Discover the latest pharmacy news with daily updates and information to keep you in the know.
Bookmark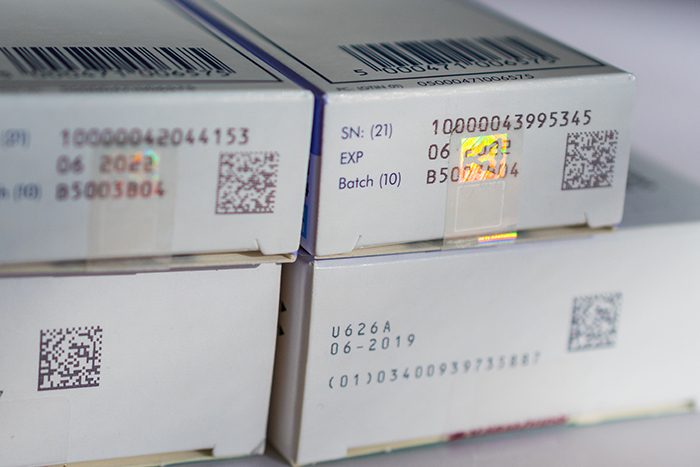 Community pharmacies in England, Scotland and Wales are to switch off or disconnect from their FMD systems by December 31, the UK Falsified Medicines Directive Working Group has said, though pharmacies in Northern Ireland will carry on verifying and decommissioning FMD-compliant medicines.
A statement from the Working Group (WG) yesterday (Monday November 16) said contractors should ensure their integrated pharmacy systems are no longer actively connecting to or seeking a response from the UK's medicines verification hub at the end of the year.
The WG said that as the UK has left the European Union and with the Transition Period ending on 31 December 2020, some regulatory requirements will no longer apply in Great Britain, although certain EU legislation will continue to have effect in Northern Ireland under the Northern Ireland Protocol for at least four years, at which point the protocol is due to be reviewed.
Among the requirements ceasing to have effect in GB are the 'safety features' elements of the EU Falsified Medicines Directive (FMD, 2011/62/EU) and Delegated Regulation (2016/161). This means that pharmacies and other end users such as wholesalers will no longer be required by law to verify and decommission unique identifiers on prescription medicine packs.
The WG said that end users in Great Britain will be disconnected automatically from the UK National Medicines Verification System (UKMVS) run by SecurMed UK, making it no longer be possible to verify and authenticate packs from January 1 2021.
Integrated pharmacy systems will still be able to use batch details, expiry dates or product details (GTINs) from packs' 2D barcodes while these packs are still in circulation. However, pack serial numbers will no longer have any function. Packs will remain valid and can be dispensed for as long as they are still in date. SecurMed UK will continue to provide end user registration and necessary support up to December 31 2020 for end users in Great Britain.
Northern Ireland remains connected
End users in Northern Ireland will remain connected to the UKMVS and will need to continue to verify and decommission any packs with the FMD safety features in line with the requirements of relevant EU and UK medicines legislation.
SecurMed UK has confirmed it will continue to provide end user registration and support to end users in Northern Ireland.
The UK has agreed with the EU a phased implementation over the next 12 months of medicines regulations and importation requirements for medicines moving from GB to NI, with industry guidance due to be published soon.
Potential new UK system
The Medicines and Medical Devices Bill, which is progressing through Parliament, would enable the Government to make regulations aimed at preventing falsified medicines from entering the medicine supply chain. "This could include establishing a national system based on the unique identification of individual packs that enables medicines to be authenticated and identified if tampered with," the WG says. "The Government will have to consult with industry stakeholders, including pharmacy organisations, before introducing any new Regulations. No timetable has been set by the Government for consultation."
Responding to the statement, Gareth Jones, head of corporate affairs at the National Pharmacy Association, said: "Introducing FMD has been a slow process – and one that is still not complete. The Medicines and Medical Devices Bill is nearing the end of its passage through parliament – this will provide government with the power to introduce requirements for a national system to protect the medicines supply chain from counterfeits.
"The end of FMD in Great Britain provides an opportunity to deliver the patient safety benefits of an anti-counterfeiting system - but in a way that is more flexible and in line with the way that medicine supply works in the UK. There are different ways to prevent counterfeit medicines reaching patients – pharmacy level scans at the point of supply is just one option.
"Ultimately, any effective system needs to protect patients and deter counterfeiters, without imposing a disproportionate burden of time and cost."
Latest
Discover the latest pharmacy news with daily updates and information to keep you in the know.
In Latest
Discover the latest pharmacy news with daily updates and information to keep you in the know.
Bookmark