DMS sees 13k consultations in first 3 months
Latest
DMS sees 13k consultations in first 3 months
In Latest
Discover the latest pharmacy news with daily updates and information to keep you in the know.
Bookmark
Pharmacists in England carried out 13,265 patient consultations from 2,522 community pharmacies in the first three months of the NHS Discharge Medicines Service (DMS), an NHS official has revealed.
Lisa Simpson, who deals with community pharmacy strategy and contracts at NHS England & Improvement, told the National Pharmacy Association virtual conference last night (July 5) that early extrapolated data indicates 1,326 medicines-related hospital readmissions and 17,238 bed days may have been avoided between March and May as a result of the service.
NHSE&I could not currently reveal the number of participating NHS trusts "but we know pharmacists are making care safer".
Ms Simpson said the DMS "ticks all the boxes" from an integration perspective, with work ongoing to build data sets to measure the full impact of the service.
GP CPCS referrals still challenging
However, her update on GP referrals via the Community Pharmacist Consultation Service was less encouraging. Although, as of June, 62 per cent of community pharmacies had undertaken "productive engagement" with general practice and around 24,500 patient referrals had been made from the 460 practices that were fully operational, on the whole the service has been a "harder journey" because local processes for referral need to be agreed before practices can start using the service.
The priority now is to accelerate GP engagement and uptake through emphasising the service in planning guidance and providing more support from NHSE&I, she said.
However, she insisted everyone had a part to play in growing the CPCS and called on pharmacies to determine what new ways of working will be most effective and how best to collaborate with GPs.
She said that while pharmacies are able to offer a high quality clinical service, there is more the sector can do, issuing a challenge to contractors: "A run rate of three patients per month doesn't feel like an end-point to me... there is no systematic reason why the CPCS cannot be successful. Can you do more? Do you want to do more?"
ICSs 'an exciting chapter'
Ms Simpson praised NPA members as "innovative and agile trailblazers" in supporting Pharmacy Integration Fund pilots and noted that 5,000 people had so far participated in the clinical skills training provided by the Royal Pharmaceutical Society and the Royal College of General Practitioners, with another 9,000 places still available this year.
Moreover, integrated care system commissioning could open "an exciting chapter" for the sector that played on community pharmacy's key strengths of access and relationship building.
However, the difficulties regarding the CPCS were a recurring theme during the evening. In a later session, PSNC chief executive Simon Dukes said the national rollout had not worked as it should and could have done.
Sponsored
Sponsored education
This short video explores the myths around diarrhoea management so you can better support customers who are affected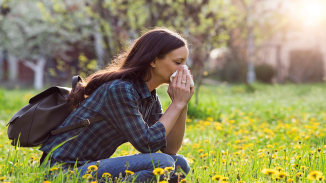 Sponsored education
This module will improve your hay fever knowledge, helping you to understand its impact on sufferers and recommend the right products to ease symptoms
Record my learning outcomes
Latest
Discover the latest pharmacy news with daily updates and information to keep you in the know.
In Latest
Discover the latest pharmacy news with daily updates and information to keep you in the know.
Bookmark