Exclusive interview: PSNC's Sue Sharpe
Latest
Exclusive interview: PSNC's Sue Sharpe
Is it time for dual supply and service contracting in pharmacy? Outgoing PSNC boss Sue Sharpe, speaking in a personal capacity, thinks it might be. Interview by PM editor Richard Thomas.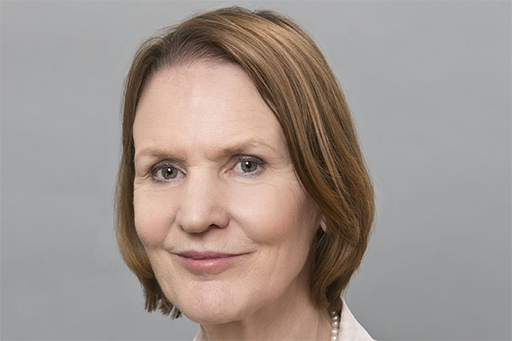 Anyone – the new pharmacy minister Steve Brine MP, say – who might be banking on Sue Sharpe drifting gently into retirement had better think again. The PSNC chief executive, who will leave the post in December after 16 years in charge, has no intention of going quietly.
Only last month, PSNC was given permission to appeal in its judicial review case over the funding cuts. Mr Justice Collins, while finding against PSNC in his judgment handed down in May, was nonetheless critical of the Department of Health's "less than satisfactory" methods.
Put another way, while the DH's consultation with PSNC over the cuts might have been poorly conducted, it was not so unfair as to be unlawful. However, the judge acknowledged there was a "real risk" of reduced access to pharmacies and knock-on effects to the rest of the NHS.
This was simply about the need to save money.
It would certainly appear that the judge had some sympathy with PSNC's case. For instance, he used words like "regrettable" and "unjustified" to describe the Department's failure to disclose a Companies House analysis, which purported to show that community pharmacies have an operating margin of around 15 per cent (a figure since discredited).
The DH also came in for criticism for its inaccurate briefing of the Prime Minister. A letter sent to Mrs May stated that £2.8bn is spent dispensing around £7.2bn of drugs. Mr Justice Collins said this was "not an accurate statement since it fails to have regard to the services beyond the dispensing of drugs which are provided by pharmacies".
Ambiguities
Reflecting on the judgment nearly two months on, what conclusions did Ms Sharpe draw to persuade her that a potentially costly appeal was worth pursuing? "We felt, in discussion with our legal team, there were many ambiguities and unresolved issues in the judgment, which was disappointing in that it failed to address some important aspects of our case," she says.
"We gave very careful consideration to whether to leave these unaddressed or to appeal – there were powerful arguments both ways. We hope we will be able to have constructive discussions with the DH and NHS England and, ideally, we would like those to mean we did not need to pursue an appeal. However, we will do what we feel is right to protect pharmacies and the patients they care for."
The judgment says nothing about Government policy on pharmacy, but in the course of the litigation far more was forced out of the Department of Health than officials had previously been willing to disclose. In itself, this was revealing of ministers' thinking about pharmacy. According to Ms Sharpe, it all "reeks of desperation for financial savings, driving policy positions that are inconsistent and damaging".
The only option is supplementary and separate contracting for services
All-time low
The appeal is not likely to be heard for several months. In the meantime, relations between the DH/NHSE and PSNC are at an all-time low. While routine work at an operational level has continued – for instance, sorting out the very many problems caused by the DH's miscalculations concerning the Pharmacy Access Scheme – at a senior level there have been no substantive discussions for 18 months. It could stay that way for some time to come. PSNC's call to use the cuts to fund a pharmacy minor ailments service fell on predictably deaf ears.
"The new Government clearly has other preoccupations and regrettably we see no sign of any preparation on developing a promised clinical service for pharmacy, including implementing the recommendations made by the Murray review," says Ms Sharpe.
"Given the distractions of the election aftermath and normal cycles of activity, as well as a new minister with responsibility for pharmacy, who we are seeking to meet at the earliest opportunity, I would not expect any progress before October at the earliest. NHS England has also made changes to its organisational structure, the impact of which needs to be clarified."
Torrid times
The negotiating body will continue to press the proposals contained in the Community Pharmacy Forward View, which it co-authored with the now disbanded Pharmacy Voice, supported by the RPS, and try to work with NHS England and the DH to implement the recommendations made by Richard Murray of the King's Fund. The broad direction for growth of community pharmacy's NHS service is common to both, she believes.
PSNC is also working on a community pharmacy care plan, something it hopes to take forward in discussions with the NHS. This would see repeat dispensing becoming a default option for long-term medicines, patient registration at pharmacies, and pharmacies offering enhanced medicines optimisation services.
However, there is no hiding her intense frustration with the current impasse and Ms Sharpe has no hesitation in saying that the last 18 months have been "torrid" and "wretched" for contractors. It is difficult to see much light on the horizon.
"The funding cuts are reckless, will bite even deeper next year, and patients will suffer if services are withdrawn. This drive towards a commoditised supply service, bypassing access to the support and advice available at community pharmacies, alongside any reductions in pharmacy numbers, would be disastrous for patients."
Game changer
The cuts and Government inertia aside, what does Ms Sharpe see as the biggest threat currently facing the sector? She is unequivocal. "The advent of a warehouse dispensing model, driven by Government incentives, would be bad news for patients, for everybody. There is little doubt that hub and spoke operations would bypass existing pharmacy premises."
In her view, the introduction of the electronic prescription service was "a game changer", in that it created an infra-structure where prescription assembly could potentially be separated from supply. However, a warehouse model would act as a significant brake on the development of community pharmacy services.
"It is problematic," she says. "A warehouse cannot begin to offer the current contractual services in full, still less a developed care model. And even if a supply-only service is developed, then I can see no justification for restricting it only to large warehouse operations."
There is a conflict, she believes, in the Government's stated aim of having a more clinically focused community pharmacy service and its desire to make efficiencies in the sector. "This must be recognised and properly tested," she maintains.
"Personally, I see the only option as separate and supplementary contracting for developed services, on top of a core offer that has to comprise what every pharmacy – warehouse or traditional – must provide, and does so in broadly equal measure. For example, patients are far less likely to return unused medication to a remote warehouse pharmacy." 
Amazon threat
What does she make of reports that Amazon has set its sights on entering the UK pharmacy market? "Amazon has a strong brand and reputation, which would put it in a powerful position if it felt the business model was there and it could meet the regulatory requirements. Community pharmacy has always been competitive, but there is no precedent for the entry of a household name like Amazon since the supermarkets developed their pharmacy offering 25-30 years ago."
The Government has made clear its intention to develop digital community pharmacy services, and all contractors must think about what they can do to keep themselves and their businesses up-to-date with the latest advances in technology, she says.
"We would advise contractors to consider how they can make use of existing systems such as EPS and summary care records and to consider additional patient services such as electronic repeat prescription ordering facilities. They must have an active internet presence and to communicate with patients and others by email wherever possible.
"I would also urge pharmacists and their teams to get behind the quality payments scheme. Terrific progress has already been made in this area but it is really important to maximise this new income stream and to show the Government we can adapt and make progress."
No let-up
Finally, was she surprised at the reaction to her impending retirement? "A little bit," she admits. "I've been doing the job for 16 years and had to go at some time. It's been a tough job at times but I've enjoyed it and people said some complimentary things when the news came out. But we've got a busy six months ahead and there is no let-up for me. It is all about moving forward."
Sponsored
Upgrade your contraceptive consultations by exploring the interactive pack to learn about a daily oral contraceptive pill
Understand how fungal nail infections develop and help manage customer expectations around treatment
Record my learning outcomes
Latest
Inspiring stories related to health, fitness and the pursuit of wellbeing