PSNC postpones elections to allow RSG to complete its work
Latest
PSNC postpones elections to allow RSG to complete its work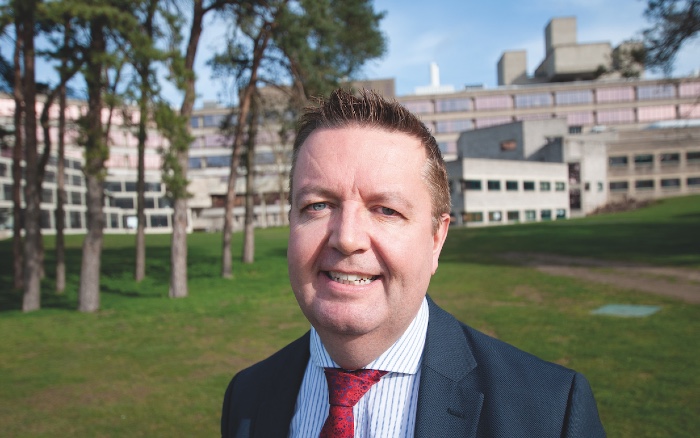 The PSNC has postponed the elections for its 13 independent contractor regional representatives until early 2023 to allow the Wright review steering group (RSG) to complete its work on reforming pharmacy's negotiating body and LPCs.
The negotiator said it has advised LPCs to postpone their elections for one year after talking to the RSG, which is expected to present contractors with proposals to vote on by the end of the year.
Those proposals, the PSNC said, will signal "significant changes" for both the negotiator and LPCs, including "change at a structural level". It is hoped the plans will be put into effect next year depending on the vote. Plans for reforming the structure of the PSNC and LPCs were laid out last year by Professor David Wright (pictured).
The PSNC said it decided to postpone the elections "to avoid confusion if PSNC and LPC four-yearly elections clash in timing with contractor votes on major transformational change" and to save time spent on the elections "which may result in members who are only in place for a short period of time".
It added that it did not want the elections to detract the focus from the work of the RSG. Current PSNC members will remain at the helm until March 31, 2023.
"For contractors it will remain business as usual from their PSNC representatives for the next 18 months: our existing regional representatives will continue their important work to engage with LPCs and contractors, and of course to drive work and policy-making at PSNC," said PSNC chief executive Simon Dukes.
He insisted the PSNC committee's decision to postpone the elections "shows how seriously they are taking the work of the RSG."
"Contractors should read this as a clear signal that we are getting ready for change," he said.
"We hope that LPCs will follow our lead on this and we look forward to working closely with them and the RSG to develop new models for contractor support and representation that better meet the needs of the pharmacy owners who we all collectively serve."
The PSNC said a new East Midlands and South Yorkshire regional representative will be appointed this summer and remain in the post until March 2023 following the resignation of Garry Myers.
This story was updated on May 28 at 18:32 to clarify that PSNC's advice was to postpone the elections by one year, not two years, as originally reported.
Sponsored
Understand the important role oral rehydration products play in helping prevent dehydration after illness
Update your knowledge on treating sore throat without antibiotics with this short, interactive module.
Record my learning outcomes
Latest
Inspiring stories related to health, fitness and the pursuit of wellbeing