Pandemic boosts interest in buying pharmacies
Latest
Pandemic boosts interest in buying pharmacies
In Latest
Discover the latest pharmacy news with daily updates and information to keep you in the know.
Bookmark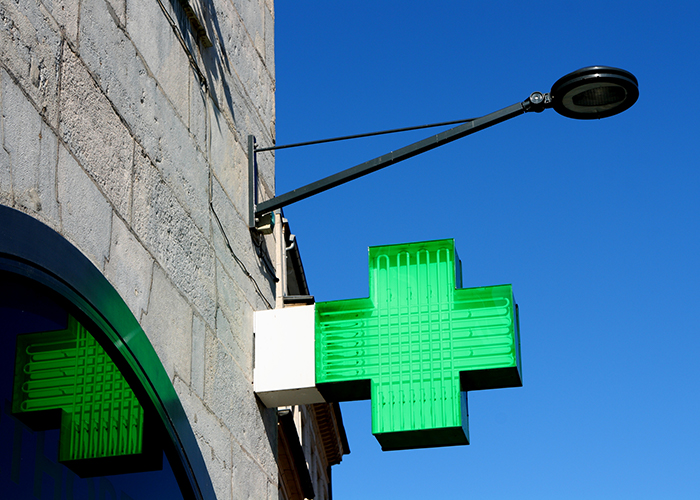 The heightened profile of pharmacy during the pandemic has led to increased interest in the sector, with buyer registration numbers up among both first time-buyers and existing operators, according to business agents Christie & Co, who publish their Pharmacy Market Review today (June 24).
Of the 6,400 applicants registered on the company's national database, 80 per cent are first-time buyers or new entrants to the market, although the company says this appetite does not fully correlate with sales activity.
Of 140 sales in the 16 months to April 2021, 35 per cent were completed by first-time buyers, with the majority acquired by existing independent or small-to-medium sized multiples.
While reporting a roughly similar split between first-time buyers and existing operators in current deals, Christie & Co note that increased appetite among multiples means they anticipate the volume of sales to first-time buyers reducing as vendors look for more certainty in selling to more experienced operators.
The level of interest is continuing to support EBITDA multiples, ranging from seven to nine times for standard hours contracts across England, Wales, and Northern Ireland, the company says, while in Scotland "the continued combination of a settled funding landscape and the inevitable scarcity of opportunities resulted in EBITDA multiples significantly ahead of the other country regions at between 9x and 12x."
Ongoing uncertainty
Elsewhere in the report, Christie & Co's snapshot of average trading metrics has gross profit margin at 32.8 per cent and total wage costs (including locums) at 15.9 per cent. However, the company says that the relatively stable performance across key metrics should be viewed with caution.
"Margins will have been positively affected by the various reliefs and grants the pharmacy sector and the wider business community have seen over the last year" it says in the commentary. "As highlighted in the Chancellor's 2021 Spring Budget statement, whilst business rates relief is to remain until June 2021, this will start to impact as a recurring cost in pharmacy P&Ls in subsequent months."
Noting the uncertainty over the £370m advance payment in England, Christie & Co say that while many contractors have regarded the payments as loan items to be held against balance sheets, the treatment of these payments is "likely to positively skew margin performance once clarit is provided".
Dispensing volumes fall
Looking at dispensing activity across England for the 11 months to February 2021, Christie & Co say that overall volumes have fallen slightly over the pandemic, with an average of 7,417 items per pharmacy per month, compared with 7,555 for the previous year. The challenges of the pandemic influenced dispensing volume by setting, with community settings faring better than both integrated or health centre adjacent settings.
"While this may be inevitable due to the temporary closure of GP surgeries," the company says, "data suggestes that average monthly dispensing volumes fell more significantly in health centre environments. These recorded a 6.1 per cent reduction compared with standard/community settings which saw a 0.4 per cent reduction."
Christie & Co say that independents fared far better than pharmacies in corporate ownership, with the latter down by 7 per cent against rises of 3.6 per cent among independents and 2.9 per cent in small chains. Data for March 2021 showed a static year-on-year position for corporates compared with an improvement of 7.4 per cent across independently operated pharmacies in individual or group structures.
Online pharmacies on the rise
The Pharmacy Market Review also notes a two fold increase in tiems dispensing by key online pharmacy platforms, with 944,000 items dispensed by the main players such as Pharmacy2U, Echo, Well and Co-op Health in January 2020 and 2,043,000 dispensed in February 2021.
"With the likes of Pharmacy2U almost doubling its dispensing volume over the last year and Lloydspharmacy's Echo business seeing a five-fold increase, has the traditional 'bricks and mortar' pharmacy anything to fear? As a percentage of overall dispensing volumes, online/distance selling pharmacies still only account for around 3 per cent of all items dispensed," the company says.
"The pandemic has done nothing to halt the three fold increase in the last three years, with a number of high profile models seeing increased traction in England over the last year."
Christie & Co have sold over 520 pharmacies with a combines value in excess of £420m since 2015.
Sponsored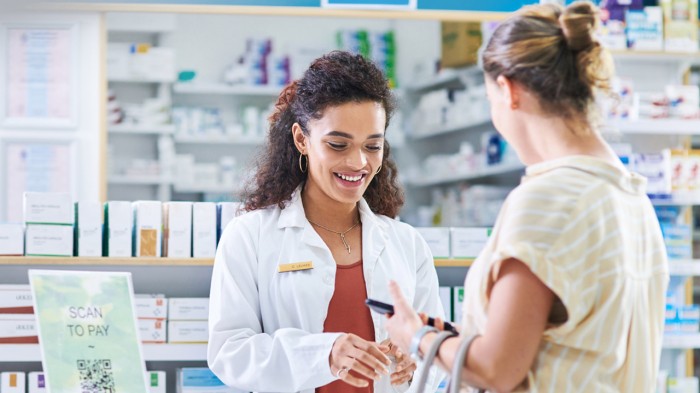 Sponsored education
Refresh your knowledge on managing mild to moderate pain and understand when a combination product can help.
Sponsored education
With research suggesting a possible link between COVID-19 and EPs, make sure you're confident discussing EPs and their treatment with customers
Record my learning outcomes
Latest
Discover the latest pharmacy news with daily updates and information to keep you in the know.
In Latest
Discover the latest pharmacy news with daily updates and information to keep you in the know.
Bookmark